A New Gold Experience
Introducing research reports and Level II market data
Last month we launched Robinhood Snacks to make it easier to keep up with the latest market news. As part of our continued effort to help you make more informed investment decisions, today we're introducing an improved Robinhood Gold experience.
The new Robinhood Gold offers something for every investor. In addition to margin investing and bigger instant deposits, it now includes new premium features like in-depth research and data.
Premium Features
Morningstar Research Reports provide in-depth research for over 1500 stocks so you can learn what analysts think about a company's outlook.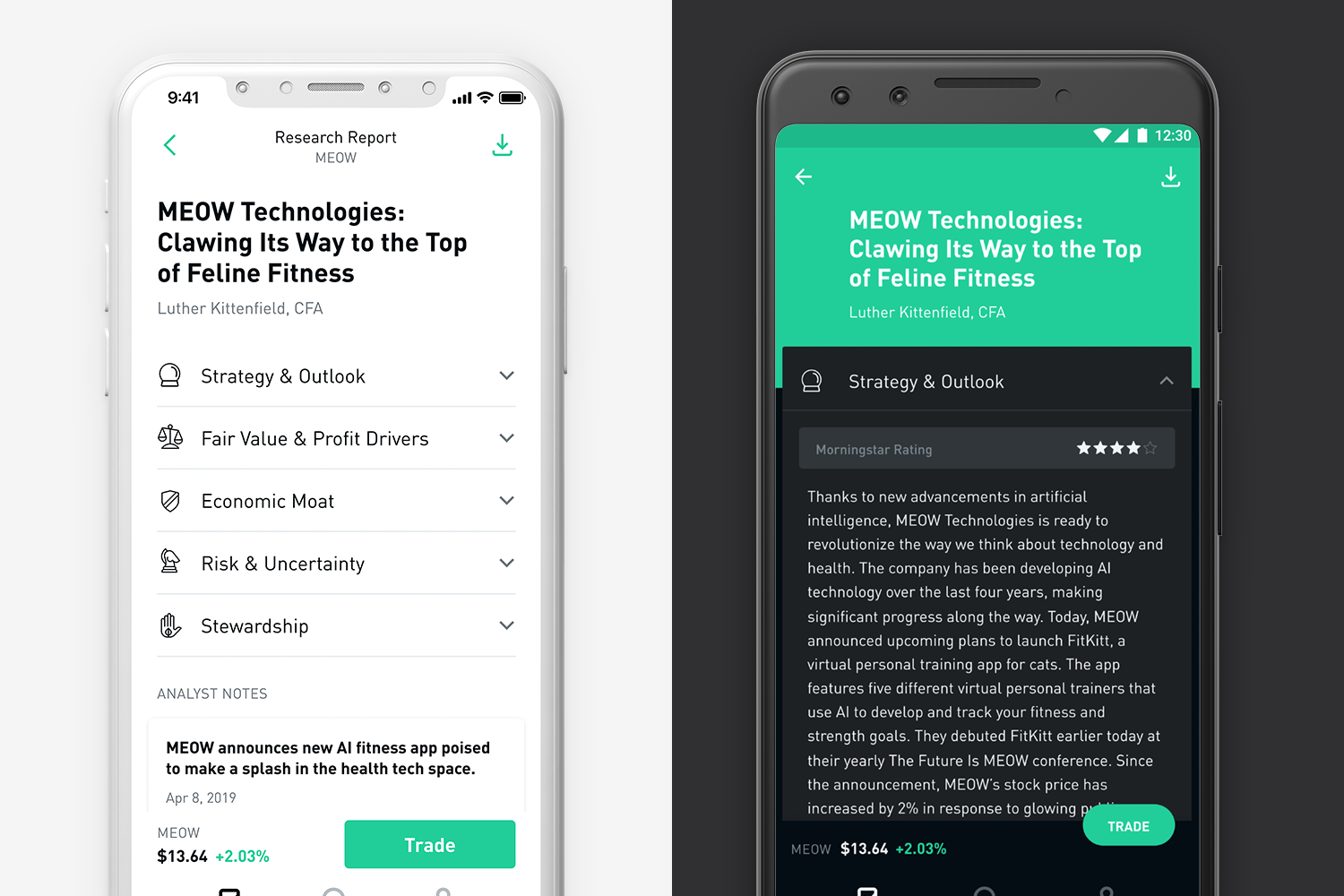 Nasdaq Level 2 Market Data shows real-time bids and asks for any stock so you can better determine the supply and demand for a stock at a certain price. This feature will be coming to Gold soon.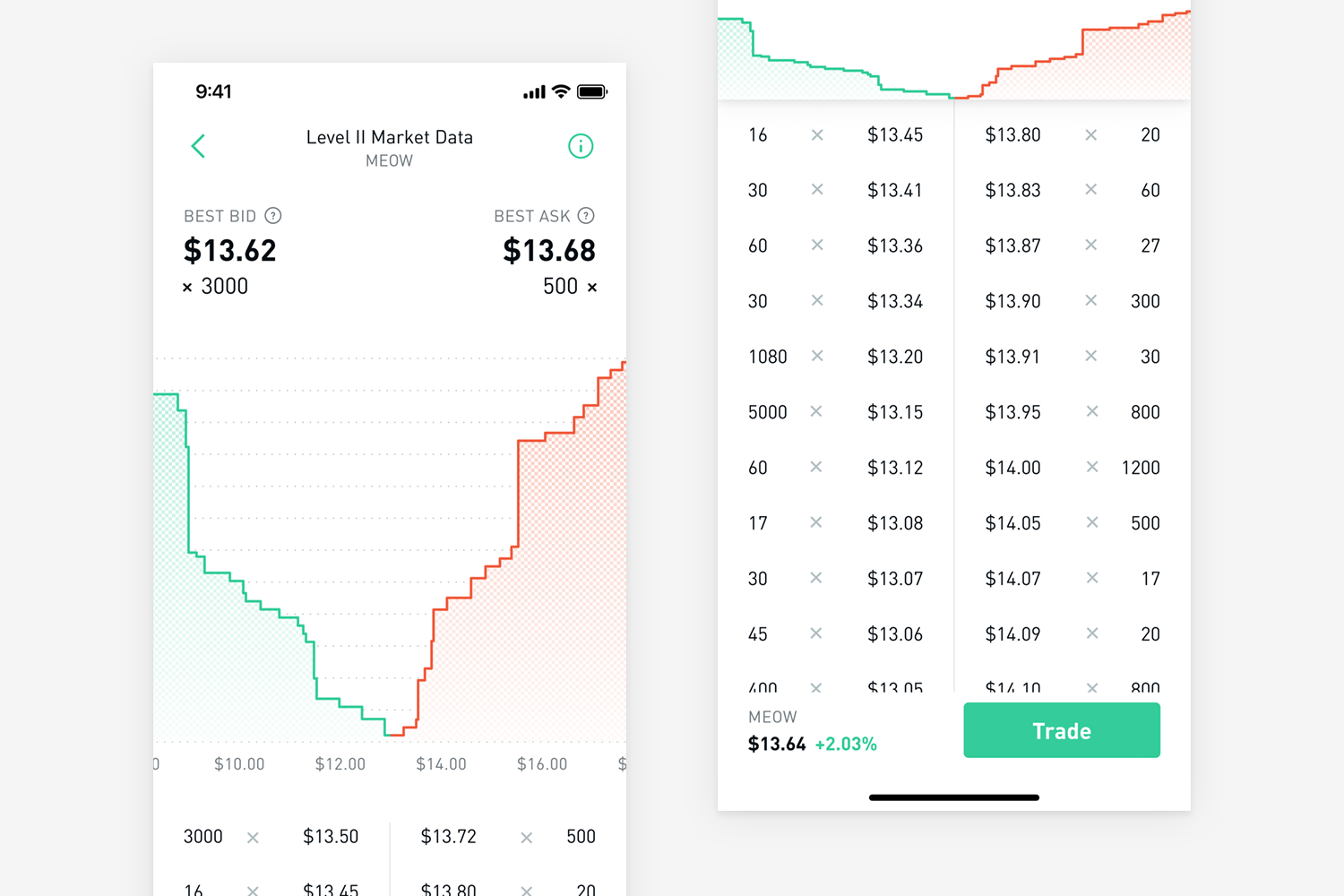 A New Experience
Now, for only $5 a month, you'll get all new premium features and bigger instant deposits. If you're eligible and choose to invest with margin, your first $1000 in margin is included, and you'll pay 5% yearly interest on any amounts you borrow above that.
Whether or not you invest with margin, you'll still get access to in-depth research and data, and bigger instant deposits.
Upgrade to Gold
You can start your free trial of Gold at any time in your Robinhood account.
If you already have Gold, look out for an email on how to upgrade to the new experience, or manage your Gold settings on Robinhood. Learn more about Gold here.
We hope you enjoy the new experience. Stay tuned for more new features!