A New Way to Navigate Robinhood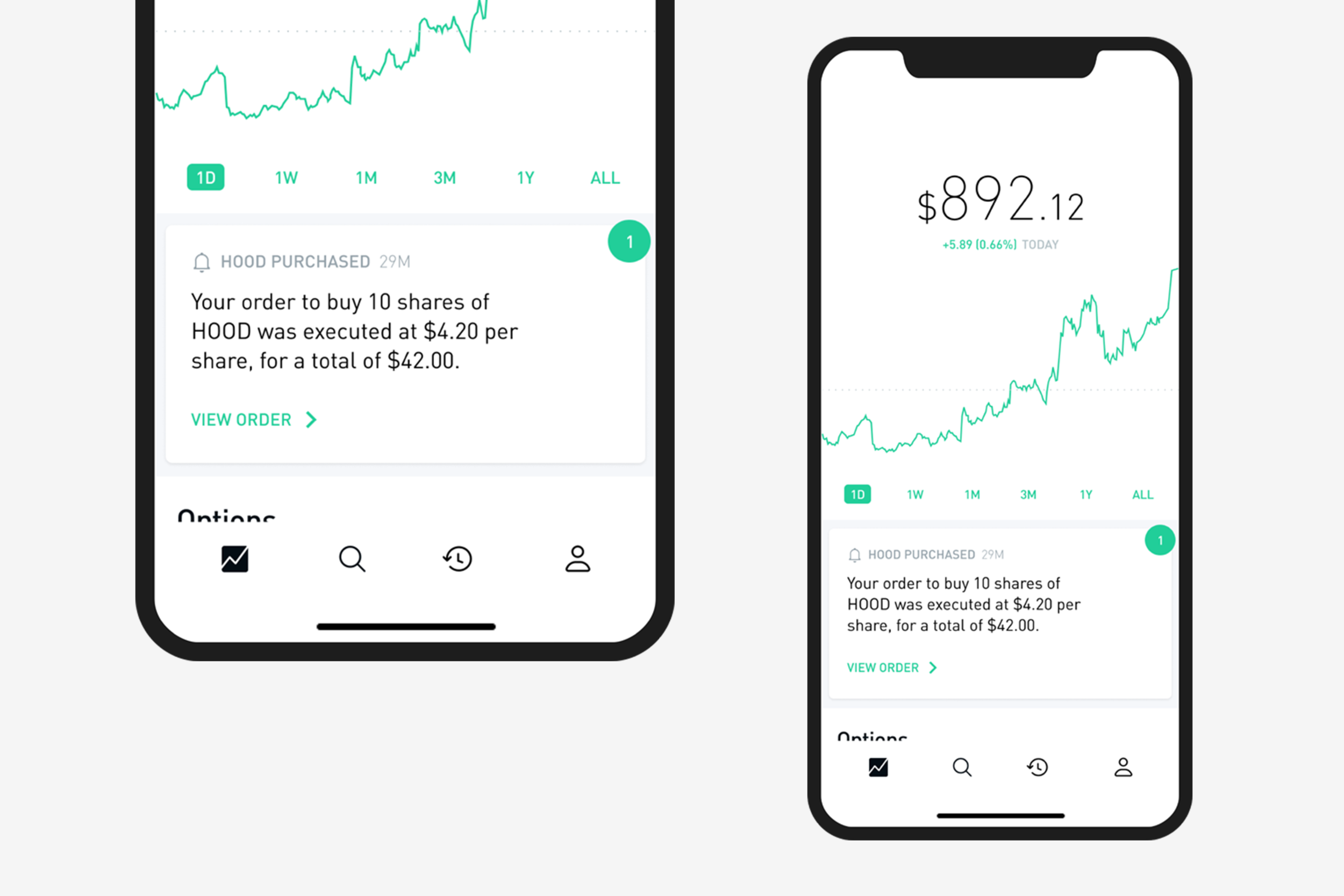 Tabs are rolling out to make Robinhood even easier to use
This past year, we brought several new products to Robinhood, including options, cryptocurrencies, and discovery tools. As we launch more products, we want to make it even easier to navigate the Robinhood app.
Over the next few months, we're rolling out a tab bar at the bottom of your app with shortcuts to essential features. From the tab bar, you can easily check on your portfolio and watchlist, access the search page, or view information like your statements or transaction history.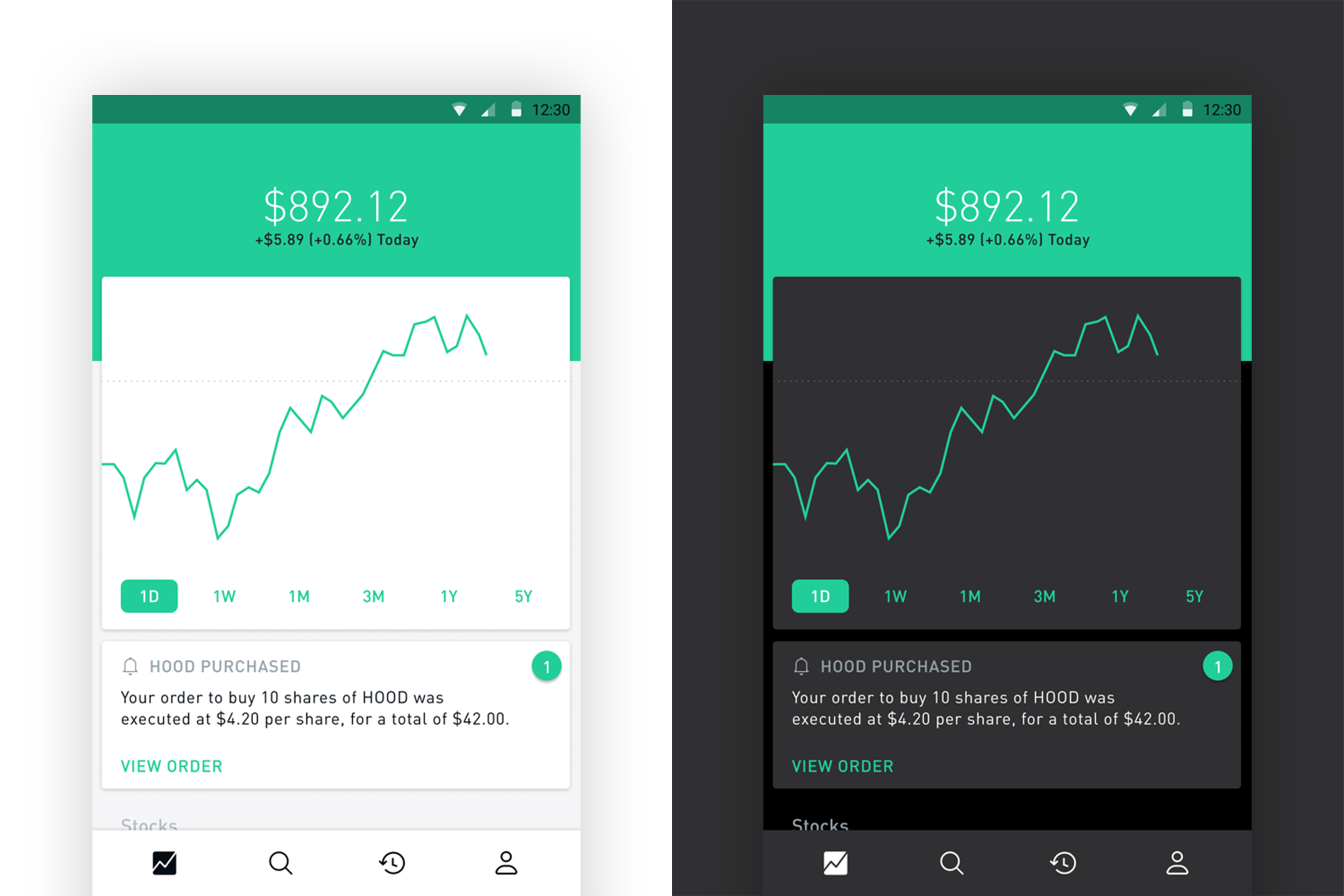 We'll be testing several versions of this experience, and introducing more people to the new design over the next few months. There's no way to sign up for the update, but check your app to find out if you're one of the first people to see the tab bar!