Anyone can invest, even if it's only with a $1 bill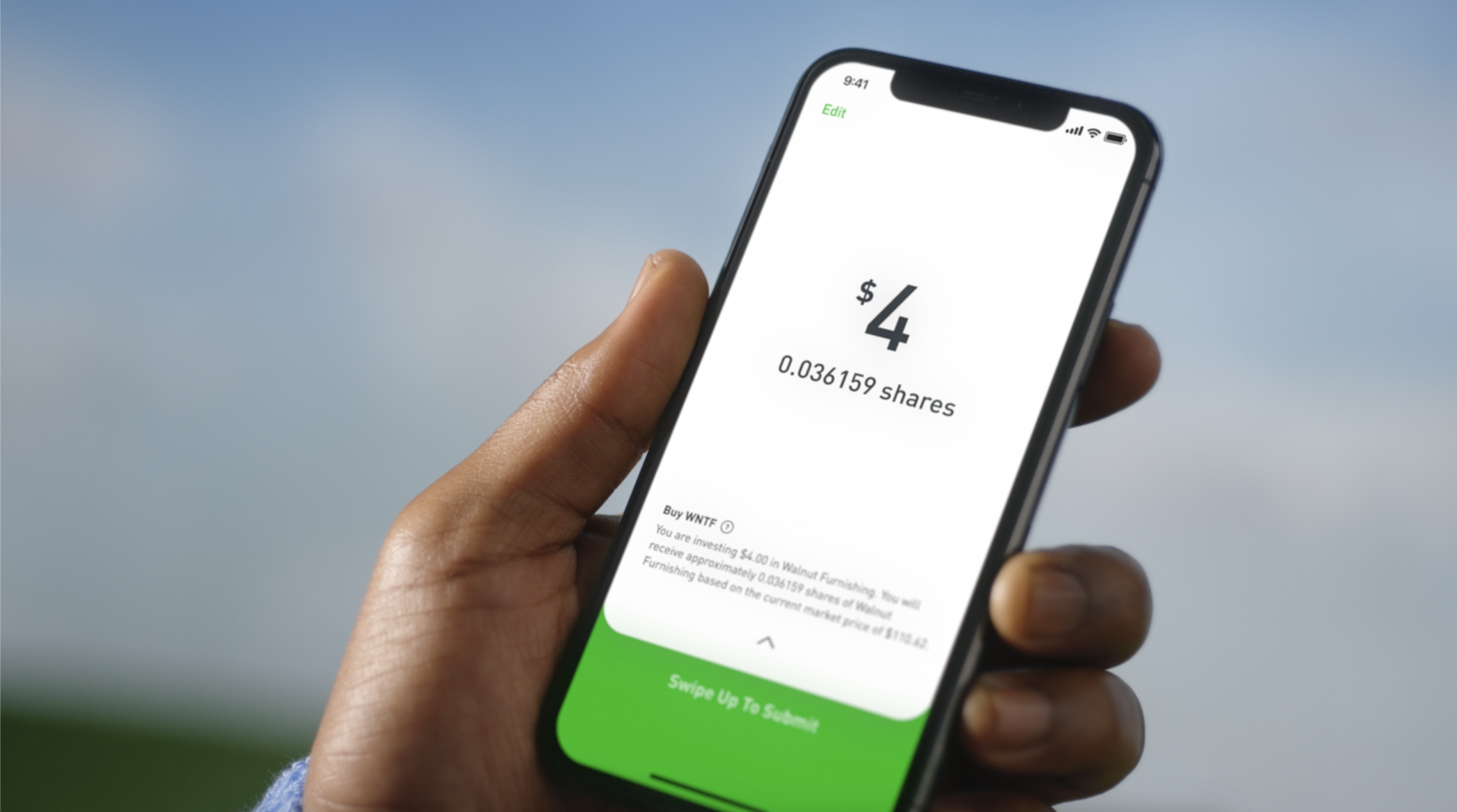 Showcasing fractional shares through our new, humorous campaign
A fraction of a stock is an investment. With just $1 on Robinhood you can invest in the companies and brands that interest you.  
It wasn't always the case. At Robinhood we're always building ways for people to participate and our new campaign aims to show that anyone can invest, even if it's only with the one dollar bill in your pocket.  In a new ad campaign, we've taken a humorous look at how a fraction of something in everyday life can often leave you hanging, like going to the dog park without a dog or working out without any dumbbells. But a fraction of a share — that's an investment!
We introduced fractional shares to customers in 2019, opening another avenue for Robinhood investors to buy shares in most of their favorite companies for a fraction of the stock price. With some stocks costing hundreds or even thousands of dollars per share, fracs make it possible for investors to gain access to financial markets.
It's hard to imagine a world without them. Through March 2021, more than 60% of Robinhood customers have traded fractional shares. That's what you call an investment. 
To learn more about fractional shares, check out our help center article. 
Fractional shares are illiquid outside of Robinhood and are not transferable. Not all securities available through Robinhood are eligible for fractional share orders. For a complete explanation of conditions, restrictions and limitations associated with fractional shares, see our Customer Agreement related to fractional shares. All investments involve risks.