Catch up on the day's biggest stories—wherever you are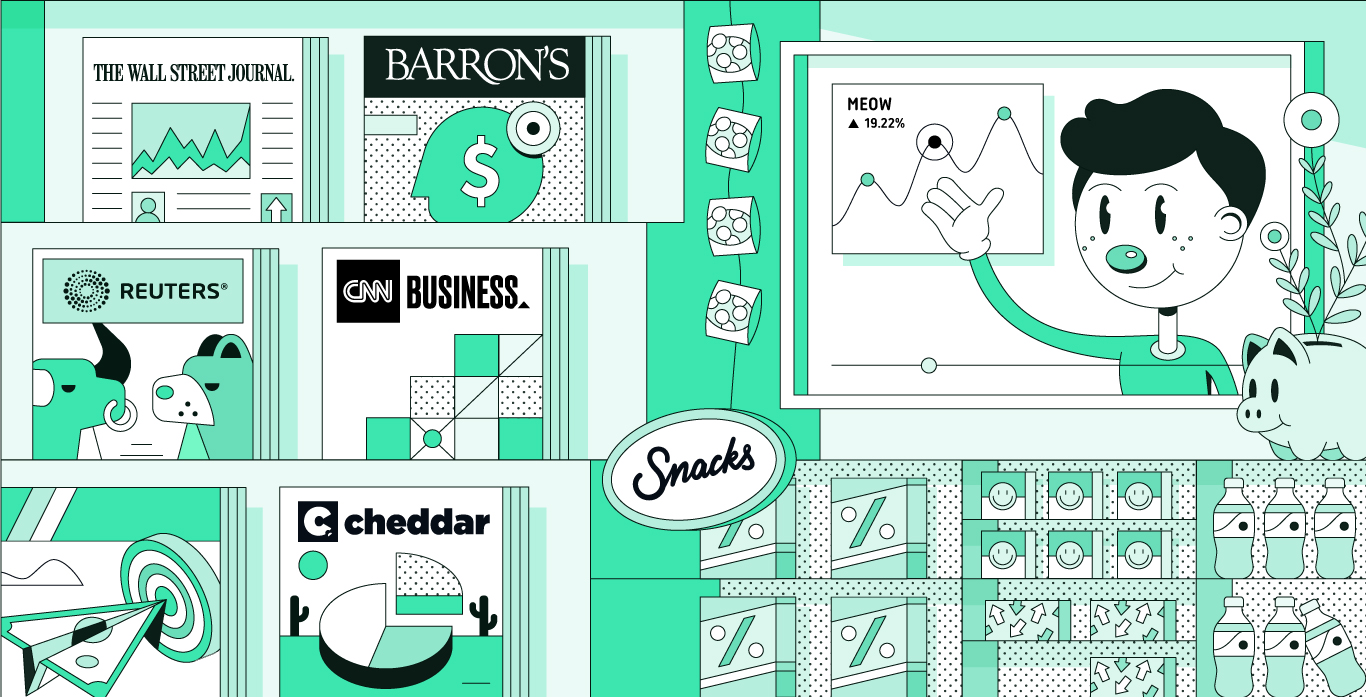 Access to content from The Wall Street Journal, video, & more, now with Robinhood
We believe that knowledge is power, so we're launching a fully rebuilt newsfeed to help keep you informed wherever you are. This means a sleeker design, more trusted news sources, and ad-free video—right in the app.
And the best part? We partnered with Dow Jones to bring you The Wall Street Journal's market news coverage—at no additional charge.
Trusted news sources
Browse stories about stocks in your portfolio and watchlist, and catch up with comprehensive finance news from trusted news sources such as The Wall Street Journal, Reuters, and Barron's. Starting today, you'll also be able to read our daily Snacks newsletter right in your feed.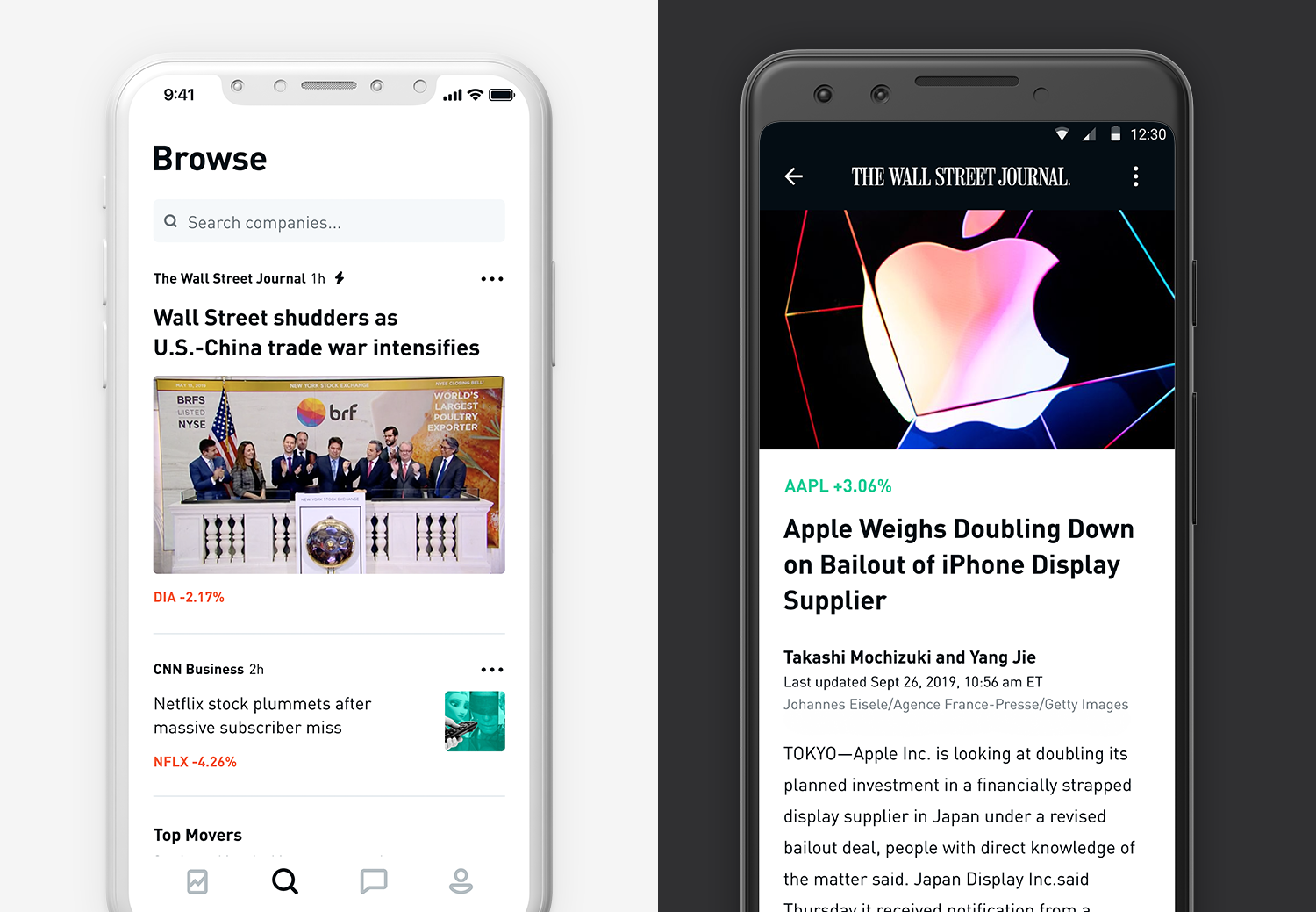 Video, for the first time ever
Watch quick news videos from CNN Business, Cheddar, and Reuters directly in your feed. Videos are ad-free, so you can watch uninterrupted.
Breaking news alerts and top stories
To loop you in on the biggest market events, our news editors highlight the most important story of the day (check the top of your feed) and send breaking news notifications for stocks in your portfolio and watchlist.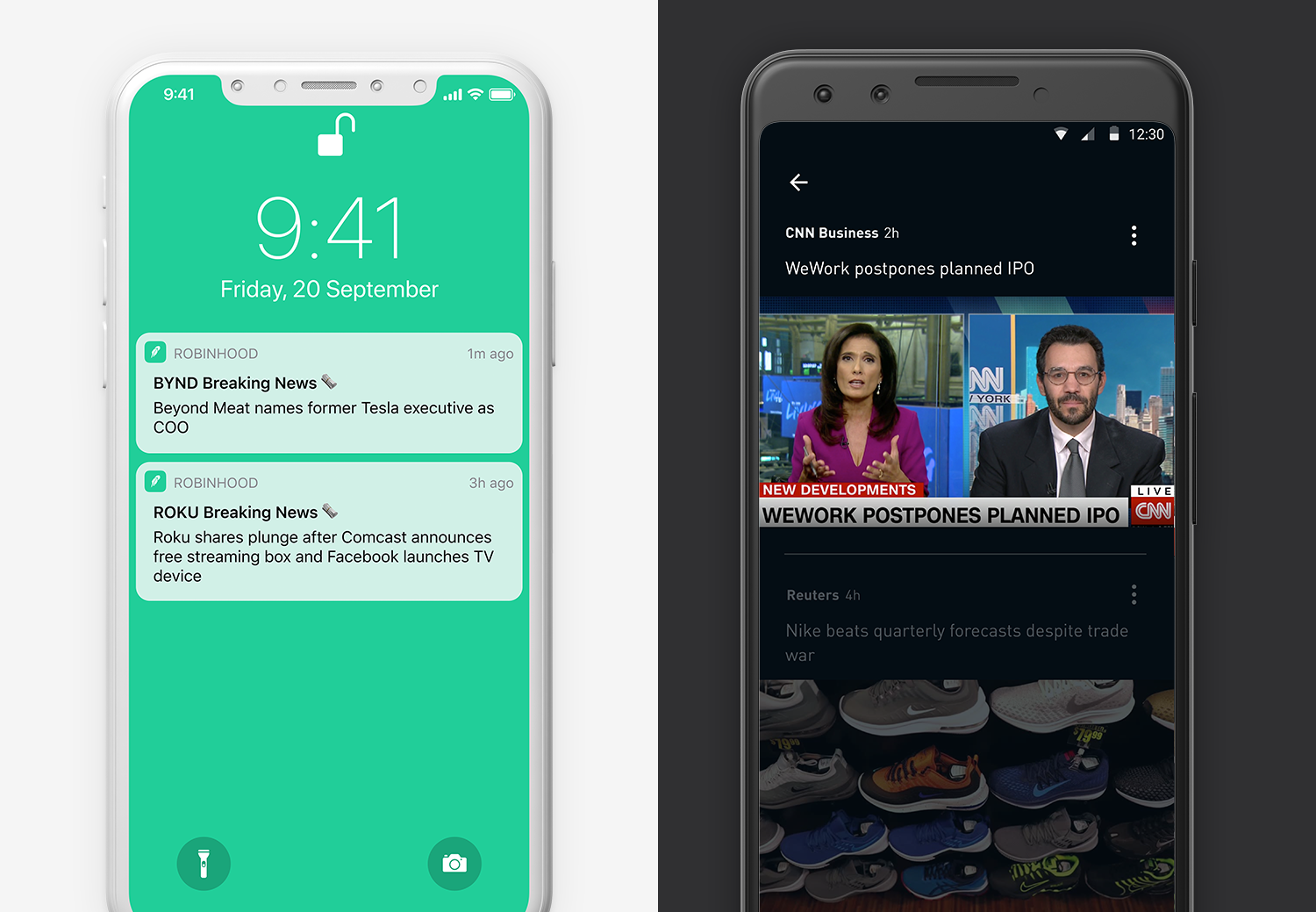 "Our research has shown that our customers are looking for more information about what's going on in the financial world, so we developed our product to better meet their needs." – Josh Elman, VP of Product at Robinhood
To learn more about news on Robinhood, visit our Help Center.