Delivering for Our Customers in 2021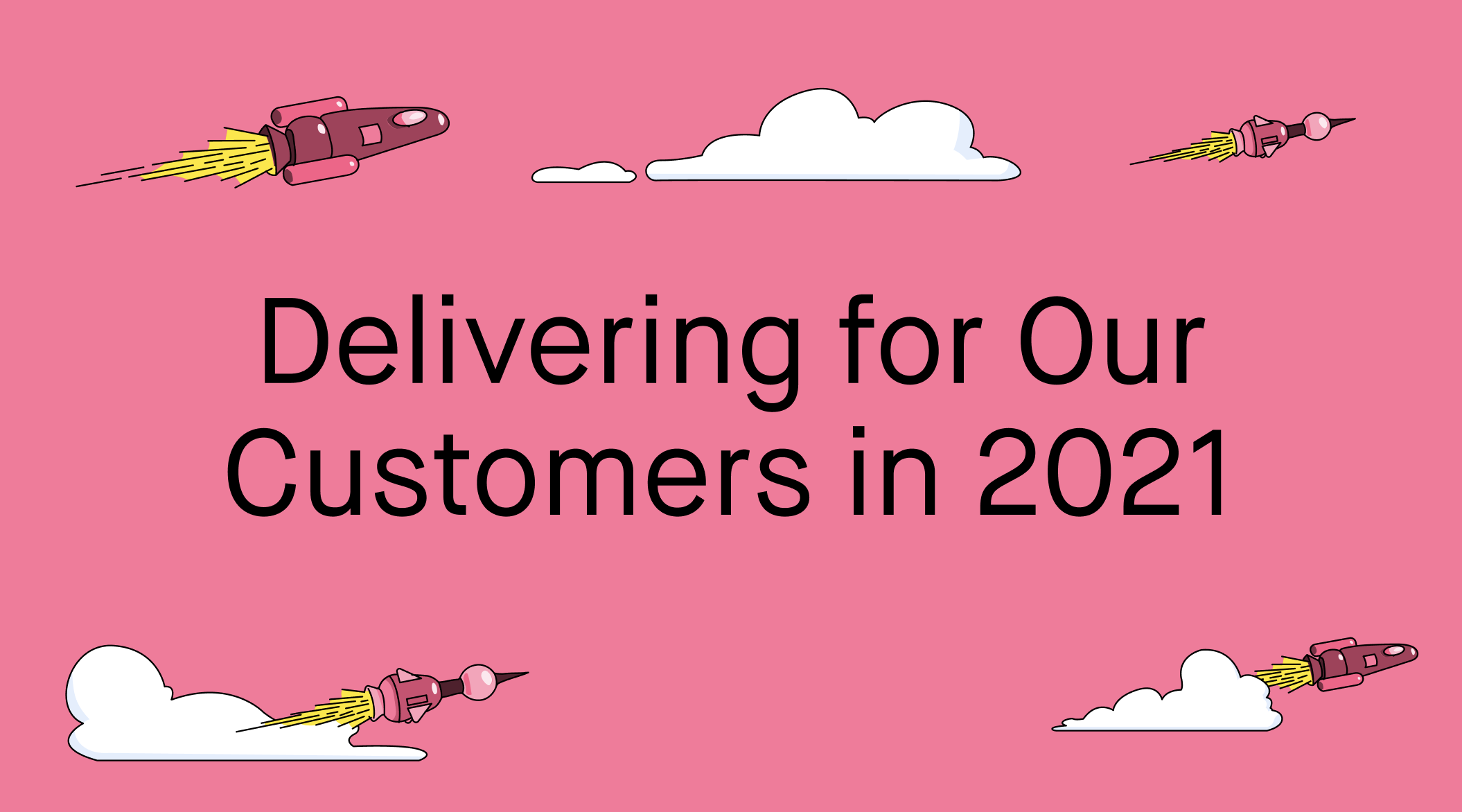 2021 has been a momentous year for retail investors and Robinhood. We hit important milestones in our journey as we scaled, keeping our focus on our customers every step of the way – from Robinhood Markets beginning a new chapter as a public company, to Robinhood Financial announcing much anticipated products, to continuing to strengthen our customer experience teams. Take a look at some of the changes we made: 
Improvements in Customer Support
Earlier this year, Robinhood Financial announced several enhancements with our customer support. And most recently in October, we launched 24/7 in-app phone support to meet customers where they are and when they are available. Regardless of the hour, customers can now request a phone call with a live support representative in the app for any product—including crypto—making us the first to offer 24/7 crypto phone support. As investing becomes more accessible and more people enter the financial system, we want to be there for our customers whenever they need us. 
Investing in Education
The new generation of investors is younger and more diverse, and we want to be there for them as they embark on their financial journeys. That's why we're  committed to providing educational content to help people make informed investment decisions. Over on Robinhood Learn, we offer everyone – not just our customers – simple and convenient ways to learn about complex financial topics. Now, customers can also take courses on investing basics from right within the Robinhood app. For those with more investing experience, earlier this year Robinhood Financial launched the Options Trading Essentials hub, a dedicated site on Robinhood Learn providing education on the ins and outs of options trading, risk management, and plenty more.  We also continue to expand our Help Center with extensive resources on both options and margin trading.
Our daily financial newsletter and podcast, Robinhood Snacks, hit 23.3 million unique readers in Q3, and the podcast was downloaded 10.8 million times in the same quarter. We also expanded the reach of Snacks to new platforms like Snap so that we can provide content that our customers love and want. It's clear retail investors, no matter their level of experience, are hungry for accessible information—and we're committed to providing it. 
Partnering for Change
This year, Robinhood Markets partnered with two organizations that are committed to building pathways to better financial futures and promoting a more equitable financial system.   
In September, we partnered with the National Bankers Association (NBA) — an association representing minority-owned banks — as part of their National Bankers Community Alliance, which aims to close the racial wealth gap in America. The grant will help support the Alliance's efforts to assure financial wellness for minority millennials — a group that is too often overlooked and under-estimated. By focusing on creating pathways to financial prosperity to support Minority Depository Institutions, the Alliance's approach will provide minority-owned banks with the data, training, and resources necessary to better equip the communities they serve.
We were also the first company to sign Operation HOPE's Investors' Bill of Rights, which calls for financial institutions to provide greater financial literacy, knowledge and understanding to their customers. The Investors' Bill of Rights, created by Operation HOPE's Chairman & CEO, John Hope Bryant, in partnership with Jay Clayton, former Securities and Exchange Commission Chair, identifies four ways the financial services industry can better serve people.
Committing to Sustainable Growth
In September, Robinhood Markets  introduced our Environmental, Social, and Governance (ESG) program with the release of our inaugural report. As a publicly traded, values-driven company, we know how important it is to operate with transparency. Our annual ESG report will serve as a chart of the progress we have made against our value-based goals, the way we serve our customers, our investments in our people, our environmental impact, and our governance. Highlights from our first ESG report include a baseline of our first greenhouse gas emissions footprint, a look into our Diversity & Belonging program, a readout of our customer support resources, and more. 
Making IPOs Accessible to Everyone
We're on a mission to democratize IPOs, and with Robinhood Financial's  IPO Access product, launched in April, everyday investors have the opportunity to buy shares of participating companies at their IPO price and ahead of trading on public exchanges. We believe our customers deserve the same advantages when it comes to IPOs — which have historically been reserved for wealthy and  institutional investors. In addition to our own Listing, by the end of September of this year we had partnered with investment banks to help distribute IPO shares of more than a dozen companies to our customers. Generation Robinhood – a younger and more diverse population of investors – is transforming financial markets. They deserve access and opportunity the wealthy have exclusively enjoyed.
Focusing on Innovative Products to Drive Accessibility
We've sought to revolutionize the way people invest in equities, and we're doing the same with crypto. Robinhood Crypto offers a simple, intuitive, and low cost experience, and now we're bringing those same principles to crypto transfers. In September, we announced our crypto wallet waitlist, which has since amassed more than 1.6 million people. Robinhood wallets will give customers the ability to receive crypto to their Robinhood account and send it to external wallets. We are building Robinhood wallets to be safe, secure, and simple, so investors of all experience levels can navigate a transfer easily. 
Also in September, we launched crypto recurring investments, making saving as a habit easier than ever. Recurring investments help customers regularly grow their holdings  while potentially reducing the impact of market volatility, making following  a long-term investment plan more intuitive than ever.
As we head into the new year, we're ready to continue to listen and learn from our customers and build with them a future where we continue to democratize finance for all.
IPOs can be risky and speculative investments, and may not be appropriate for every investor.  Learn more. 
Investors should consider their investment objectives and risks carefully before investing. Recurring investments do not ensure a profit or guarantee against a loss. Not a recommendation of a security, cryptocurrency, or investment strategy. 
All investments involve risk and loss of principal is possible.
Robinhood Financial LLC (member SIPC), is a registered broker dealer.  Robinhood Securities, LLC (member SIPC), is a registered broker dealer and provides brokerage clearing services. Cryptocurrency services are offered through an account with Robinhood Crypto, LLC (NMLS ID 1702840). All are subsidiaries of Robinhood Markets, Inc. ('Robinhood').  
© 2021 Robinhood Markets, Inc.