Don't Sleep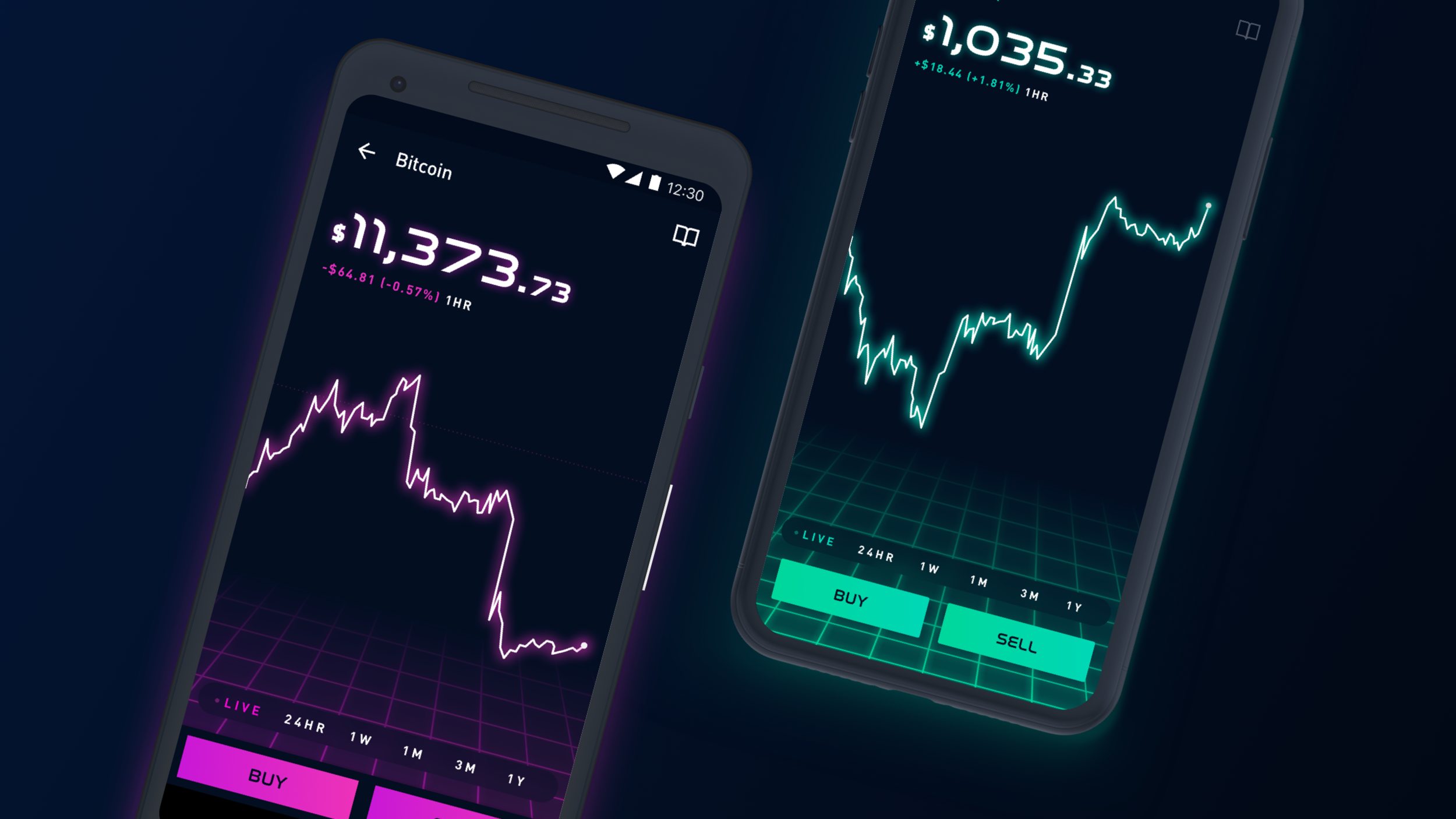 Introducing Bitcoin & other cryptocurrencies on Robinhood Crypto
Today, cryptocurrencies are coming to the Robinhood platform. We believe that cryptocurrencies have the potential to fundamentally reorganize the way money works from the ground up, putting power previously held by financial institutions directly in the hands of the people.
We saw an opportunity to build a better experience to trade cryptocurrencies, one where you can invest commission-free in cryptocurrencies alongside stocks, ETFs, and options, track different coins, and read market news. Meet Robinhood Crypto and get early access here.
Better Together
Instant Deposits
Bank transfers up to $1,000 will be instantly available in your account to trade cryptocurrencies. Any additional funds transferred will land in your account via the normal ACH transfer system.
Commission-Free
We strive to offer all our services at the lowest price possible. Robinhood Crypto is no different. Stop paying exorbitant fees when you invest in cryptocurrencies.
Secure & Established Platform
Robinhood is a secure platform trusted by millions of Americans.
Here's what to expect today and next month
Today
Starting today, you can add the 16 cryptocurrencies below to your watchlist, monitor market data, read cryptocurrencies news, and create custom price alerts.
February
Next month, round-the-clock, commission-free cryptocurrency trading comes to the Robinhood platform. Trading will be limited to Bitcoin (BTC) and Ethereum (ETH), with more coins tradeable later. Trading functionality for BTC and ETH will be released gradually in waves to Robinhood residents in California, Massachusetts, Missouri, Montana, and New Hampshire. Robinhood Crypto will be available in more states soon.
We'll have more updates in February. In the meantime, we can't wait to hear your feedback on what you like, what you want more of, and what we can do differently.
The Robinhood Team