Earnings on Robinhood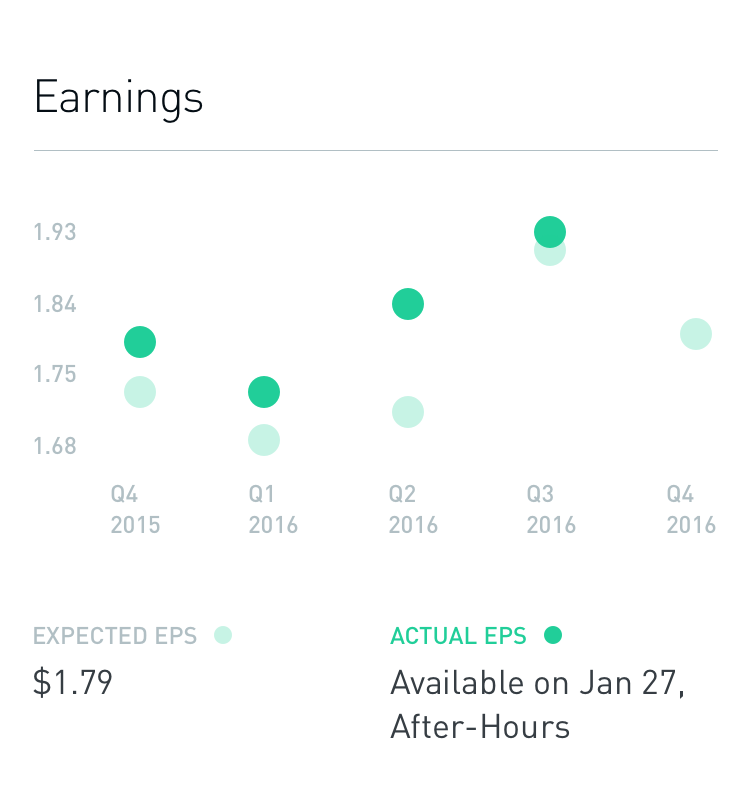 Robinhood adds advanced earnings information
Today, we released a new experience around earnings reports, giving you the information you need when earnings season strikes. 
View a list of upcoming earnings reports, glance at previous EPS hits or misses, check out expected EPS, and get timely alerts. You can even listen to earnings calls live or catch the call at a later time.
The update is available to a majority of Robinhood investors today and will be available to everyone in a few weeks.