Empowering Women Investors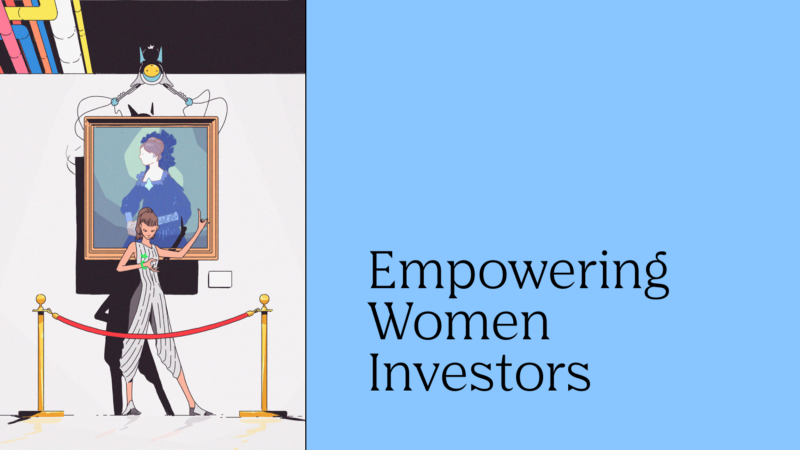 Nearly 40 years before women won the right to vote, a New York suffragette named Mary Gage opened a new stock exchange in New York with a counter-cultural mission: to create a platform where women — and only women — could try their hands at investing in railroad and mining stocks.
A lot has changed since the 1880s when women were denied entry to the floors of the New York Stock Exchange. But walk the halls of Wall Street's largest financial institutions, and the faces you encounter might not look all that different from the days of Gage and her fellow railroad speculators.
This demographic barrier extends beyond Wall Street banks to almost every facet of financial services and products, with women reporting lower awareness and usage than men. While so much about that gap has to do with the weight of a history of exclusion and cultural inertia, on a personal level, we must recognize that access to information and education presents immediate impediments.
Women feel far less confident than men in their ability to make investment decisions, studies show. Research we conducted in the fall of 2020 showed that fewer than one in five women — a mere 18 percent — have a brokerage account. Nearly two-thirds have never invested at all. But perhaps most importantly, nearly three-quarters say they didn't feel empowered to invest. And, there is a gap within a gap — those stats get even worse if you focus on women of color.
One of the reasons I joined Robinhood was because I believe it is important to change that imbalance — indeed, we have made it a company-wide priority to do so. And that it can be solved in part through a foundation of financial education and hands-on investing experience.
While educational content is more readily available than ever, it is often still geared toward the "old guard" of Wall Street. Investment platforms should speak the language of their customers — including first-time investors, many of whom are women. Our educational content hub, Robinhood Learn, aims to make learning about investing easy.
Still, there is so much more to do across the industry to break down the barriers which were designed to keep investing complex, opaque and elite. It is not only education — it is ease of use. Financial products should be accessible and simple to use for everyone. We eliminated transaction fees, introduced fractional shares and a cash management service, and we brought it all together on an easy-to-use mobile platform that speaks to today's investor. Investors are younger and more diverse than ever before — and ready for the face of finance to look more like theirs.
Studies show that once they overcome those barriers to entry, women outperform men in the market. And we are doing our part to get more women — many first-time investors — to become long-term investors. In 2020 alone, the number of women with Robinhood accounts more than tripled. The percentage of women account holders at Robinhood has increased steadily in recent years, and now represents more than a third of all customers, our research shows.
Closing the investment gender gap isn't going to happen overnight. Nor is it a challenge that Robinhood alone can address. But we believe that building great products and educational resources that speak to new investors is the right first step.
Gretchen Howard is Robinhood's Chief Operating Officer.