Finally, there's a new way to invest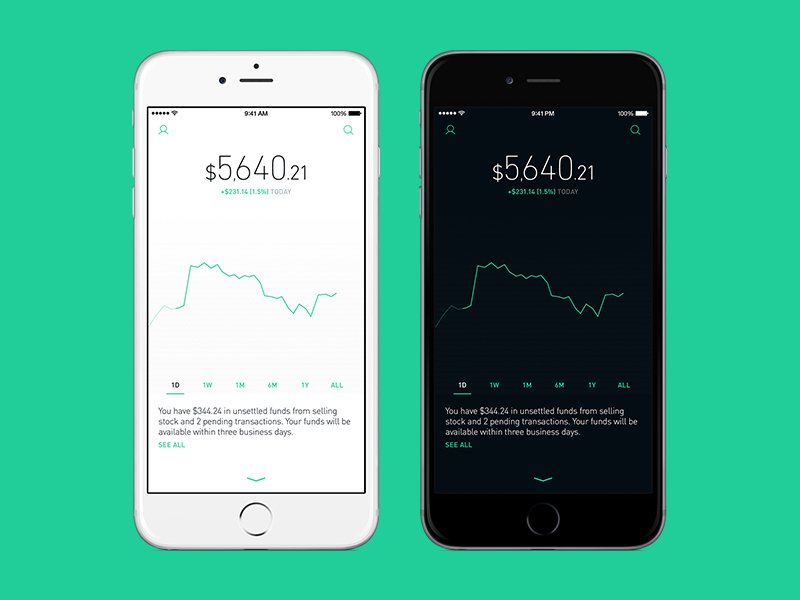 We believe the stock market is one of the best available tools for individual wealth creation. But too few have reaped the benefits of this powerful, economic force. And it's no wonder why. 
The markets are a complex system of regulation that may seem daunting to new investors, and with the financial crisis, distrust in Wall Street has never been higher. Traditional brokerages — many of them established in the 1970's — have been slow to adapt to new technologies. Many still rely on paper-based accounting and the few that have mobile applications, are built off of archaic interfaces.
Disappointed with the current offerings, we set out build a financial company from the ground up. One that puts people first — not profits. One that you can trust, shares your values, and understands the mobile climate. 
Finally, there's a new way to invest. Robinhood's meticulously designed iPhone app allows you to invest in the companies you know and love, with zero commission for U.S. listed securities. That's right. No more paying up to $10 per trade. 
Since we announced Robinhood last December, we were taken back by the unwavering support. Almost half-a-million people signed up to join Robinhood, and we found that our mission not only resonates with the younger generation, but with people from all walks of life.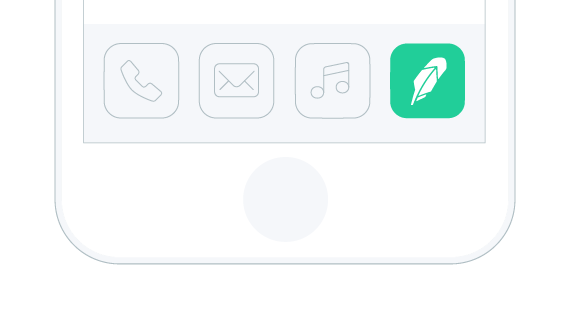 Robinhood for iPhone
Robinhood's iPhone app is designed to be intuitive to anyone who uses it. Drag your finger across interactive graphs to view historical share prices. Swipe left and right between stocks in your watchlist. Quickly tell when the markets are open and closed with simple color schemes. And when you're ready to purchase a stock, just swipe up to buy. 
With your cash or margin account, you can purchase U.S. listed stocks and exchange-traded-funds by placing market and limit orders. Robinhood lets you build a personalized watchlist, view market data in real-time and access detailed charts and graphs to help you make informed investment decisions.
Access to Robinhood
Starting today, we will begin on-boarding thousands of people from the waitlist as quickly as possible, inviting them to set up their Robinhood account. Also, anyone may download Robinhood today and immediately begin building a watchlist, viewing market data, and tracking their position on the waitlist. 
This swift yet measured roll-out will ensure that our systems, as well as our counter-parties' systems, are not overwhelmed. 
Robinhood is opening up the markets to a whole new wave of people. People who want to take control of their personal finances. People who want to support the companies they love. We believe Robinhood will help do just that.
Cheers,
Your friends at Robinhood