Financial Confidence with Alli Webb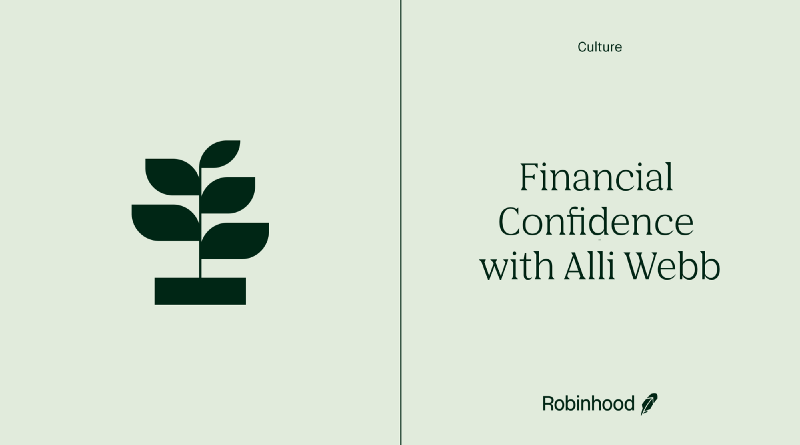 For Drybar co-founder Ali Webb, starting a business was about pursuing her passion — even though finance was never her thing. Alli's experience is a common one, and so many of us can relate to this feeling. We wanted to hear directly from Alli about the moment she realized the immense power that comes with investing in yourself — a moment we at Robinhood champion.
In this fireside chat, Alli opens up about her own financial empowerment with Robinhood's VP of External Affairs and Community, Mary Elizabeth Taylor. Our conversation with Alli is one of a series we are having at Robinhood so people can better educate themselves and their friends and family to take control of their own finances.
Her Financial Journey
Alli feels that "gaining control of [your money] has always been a big deal to me and it's something that I pay very close attention to…It's financial freedom. Wherever you're at, taking control of your finances I think is so empowering and key." No matter where you are in your financial journey, we at Robinhood work every day to help empower you – the individual investor.
We all know that it can be daunting to put your money on the line to make a bold, life-changing move. To help our customers achieve greater confidence in taking the step to become an investor, we are working to provide the tools they need to become informed investors and grow your wealth strategically. Our Robinhood Learn articles provide quick, digestible information on investing concepts to help the everyday investor learn on their own terms, at their own pace as they take their first steps to financial independence. While achieving confidence in your own personal finances means something different to everybody, we all share a need to feel financially secure.
Her Mentors
How do we find the courage to start something new? Alli felt empowered to make the bold financial move to open her own business partly because of the mentorship from her family. That support network helped give her the confidence she needed. We have heard from members of the Robinhood community that when someone truly believes in their potential and joins them in their journey to learn something new, it makes all the difference in the world. This is one reason why we created a referral program at Robinhood – so people can continue on their journey as investors alongside their family and friends. The free shares given for referrals enable new investors to take small steps as they start their Robinhood experience as an "owner" and perhaps go on to invest in a company they truly care about.
. . .
Alli's story is one that resonates with people everywhere. We're proud to amplify her voice and shine a light on the hardest parts of the journey toward gaining financial confidence. Every day, we work to find new ways to help empower the next generation of investors to feel more informed and confident in taking control of their own finances.
—
Robinhood and Medium are separate and unique companies and are not responsible for one another's views or services.
Referred persons need to sign up, get approved, and link their bank account. Stock rewards shares cannot be sold until 3 trading days after the reward is granted and the cash value of the stock rewards may not be withdrawn for 30 days after the reward is claimed. Stock rewards not claimed within 60days may expire. See full terms and conditions at rbnhd.co/r1g1.
Robinhood Financial, LLC (member SIPC), is a registered broker dealer. Robinhood Securities LLC (member SIPC), provides brokerage clearing services. Robinhood Crypto, LLC provides crypto currency trading. All are subsidiaries of Robinhood Markets, Inc. ('Robinhood').
–
© 2021 Robinhood Markets, Inc.