Fireside Chat with Robinhood's CEO Vlad Tenev and Crypto COO Christine Brown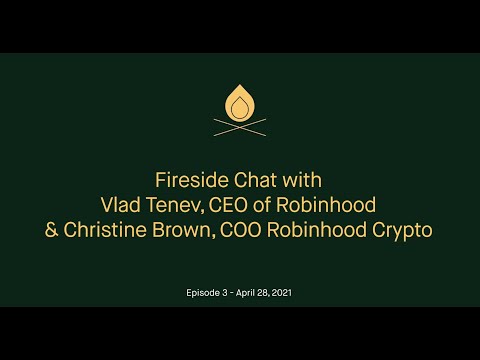 Customers asked Vlad and Christine about crypto and other hot topics
We love our crypto community! So we invited customers to share their ideas, feedback, and most pressing questions. In this week's fireside chat, Vlad was joined by our new Crypto COO Christine Brown (also jokingly referred to as our "Chief Wallet Officer"), to dive deep into all things crypto.
You'll never guess the most popular question that came up. (Hint: it had something to do with deposits and withdrawals.) Tune in to hear Christine's and Vlad's answers to that and more questions like: 
What will it take for you to enable crypto deposits and withdrawals? 
What's top of mind for you as you build those features? 
Do customers own the coins they buy on Robinhood Crypto? 
Thank you for another great fireside chat. Without your feedback, Robinhood wouldn't be what it is today, so keep the (tough) questions coming. Much love!