Fostering Financial Inclusion through Retail Investing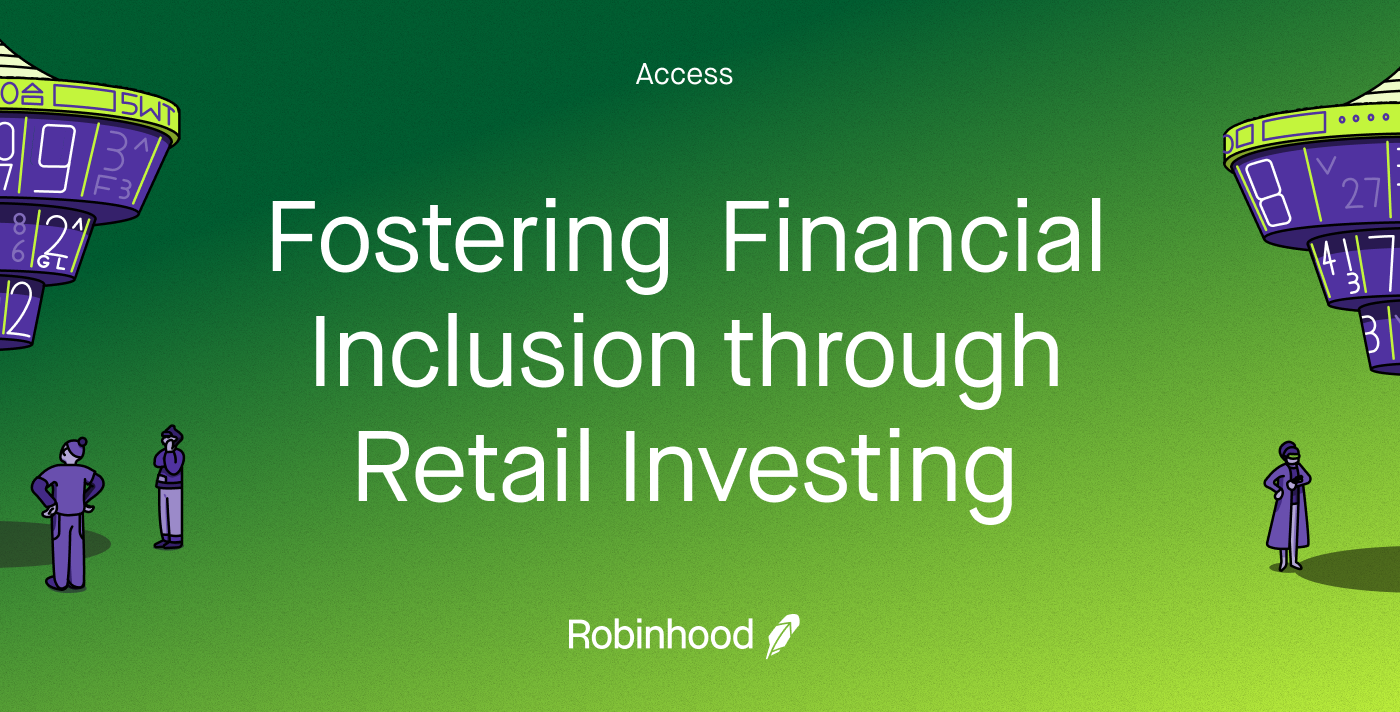 Robinhood welcomed leadership from National Association of Securities Professionals, National Bankers Association, Operation HOPE, and Virginia Commonwealth University for a discussion on creating an inclusive market for retail investors
We were founded on the belief that everyone should be able to participate in the financial markets, developing a platform with products that enable individuals to participate in our financial system regardless of wealth, income, or background. As we like to say, we're democratizing finance for all. 
As part of this effort, we engage in thoughtful partnerships with organizations who are similarly committed to financial inclusion. On July 13 we convened a roundtable conversation with leadership from National Association of Securities Professionals (NASP), National Bankers Association (NBA), Operation HOPE, and Virginia Commonwealth University.
"The combination of access and education is game-changing for communities who have historically been overlooked by the traditional financial industry," said Mary Ehrsam, President of Operation HOPE Partnerships. "Operation HOPE is committed to social justice through an economic equity lens and Robinhood and HOPE directly align in our mission to uplift communities, at scale, and change lives for the better."
Robinhood's products and partnerships aim to provide financial education to retail investors in relatable, engaging ways. "When you empower individuals with education that helps them make financial decisions that reflect their priorities and goals, you're not only positively impacting the individual, you're positively impacting the economy," said Naomi Boyd, Dean of Virginia Commonwealth University's School of Business. "Robinhood furthers this impact by providing access to educational tools and coaching aimed to increase the financial literacy of the next generation of retail investors."
The panel also addressed the importance of diversity within the financial services industry. Most notably, a FINRA study found that in 2020, at a time when the barriers to entry for retail investing had decreased, new investors tended to be younger, earned lower incomes, and were more racially and ethnically diverse than those who had existing accounts or opened secondary accounts in 2020.
"The market is stronger when it's more inclusive to retail investors and individuals of all backgrounds. We cannot continue as a country if financial markets continue to operate the way they have for decades," said Ronald C. Parker, President and CEO of NASP. "It's no surprise that I'm so impressed by Robinhood's courage to challenge the status quo.  Their leadership will have an impact on generations of families who simply were unable to access wealth building tools."
"We want to drive systemic change. We want to impact policy that has the potential to help Millennials and Gen Z meet their financial goals. And we want partnerships grounded in meeting customers where they are," said Nicole Elam, president and CEO of the NBA. "Financial wellness is ingrained into Robinhood's platform. Their broad-reaching financial literacy resources are a key example of the tools required to empower the communities we serve and propel them forward." 
Robinhood is committed to partnering with organizations that are building pathways to better financial futures and promoting a more equitable financial system. Learn more about the partner organizations who participated in this panel at National Association of Securities Professionals, National Bankers Association and Operation HOPE.