Give the Gift of Crypto with Robinhood!
Last-minute shopping is the bane of every gift giver's existence. Instead of spending time with family and friends, today's holiday shoppers endure long lines, supply-chain shortages, and late deliveries, only to end up with a gift that can be soon forgotten once the holidays are over.
Why not save the hassle and give a gift that has the potential to keep on giving? 
That's why we are launching Crypto Gifts.
Starting December 22, Robinhood customers (not available in NV or HI) will be able to customize and send a crypto gift to friends & family from the Robinhood app. The new experience allows gifting one of seven cryptocurrencies with a unique design and personal message.
As always, crypto gifts are 0% commission.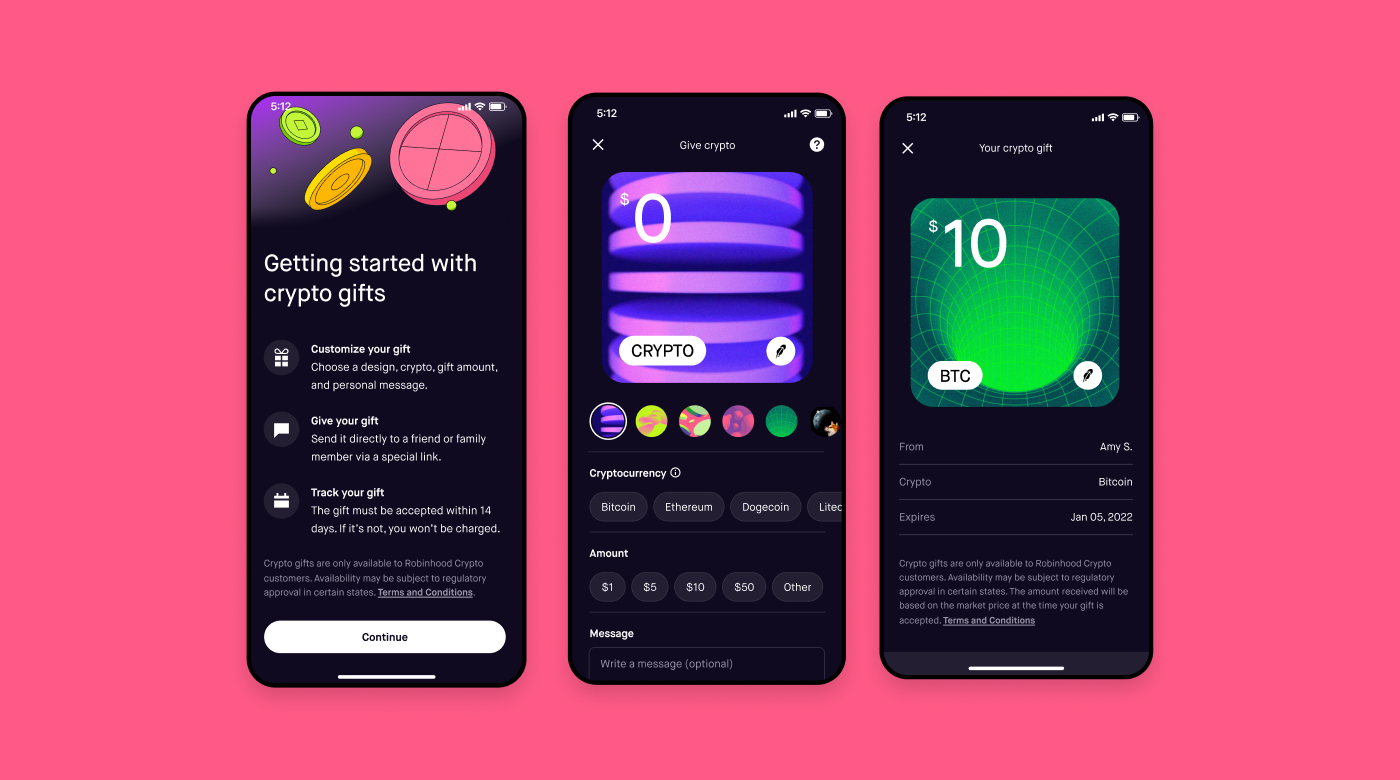 Did you sit around the table at Thanksgiving chatting crypto with people who "still don't get it"? Gifting crypto could help them make the first step and make those conversations easier next year. 
With an easy signup process, intuitive user experience, and 22 million U.S. customers, Robinhood is the best place to welcome your friends and family to the cryptosphere. Here's how it works.
How to get started
You can send as little as $1 worth of one of seven cryptocurrencies including bitcoin (BTC), ethereum (ETH) and dogecoin (DOGE). You can then send it directly to the recipient by sharing a link via email or text.
Make sure you have sufficient funds available in your Robinhood account before sending your gift.  
Customize your gift
Select from nine card designs and add an optional personalized message.
Track your gift
Once a gift is sent, the recipient has 14 days to accept their new crypto gift. If they don't, you won't be charged (but you'll still get bragging rights that you gave out crypto for the holidays.)
If the giftee is a Robinhood customer, they will simply be redirected to the app to claim the gift. If they are not, they can sign up for Robinhood and then claim it.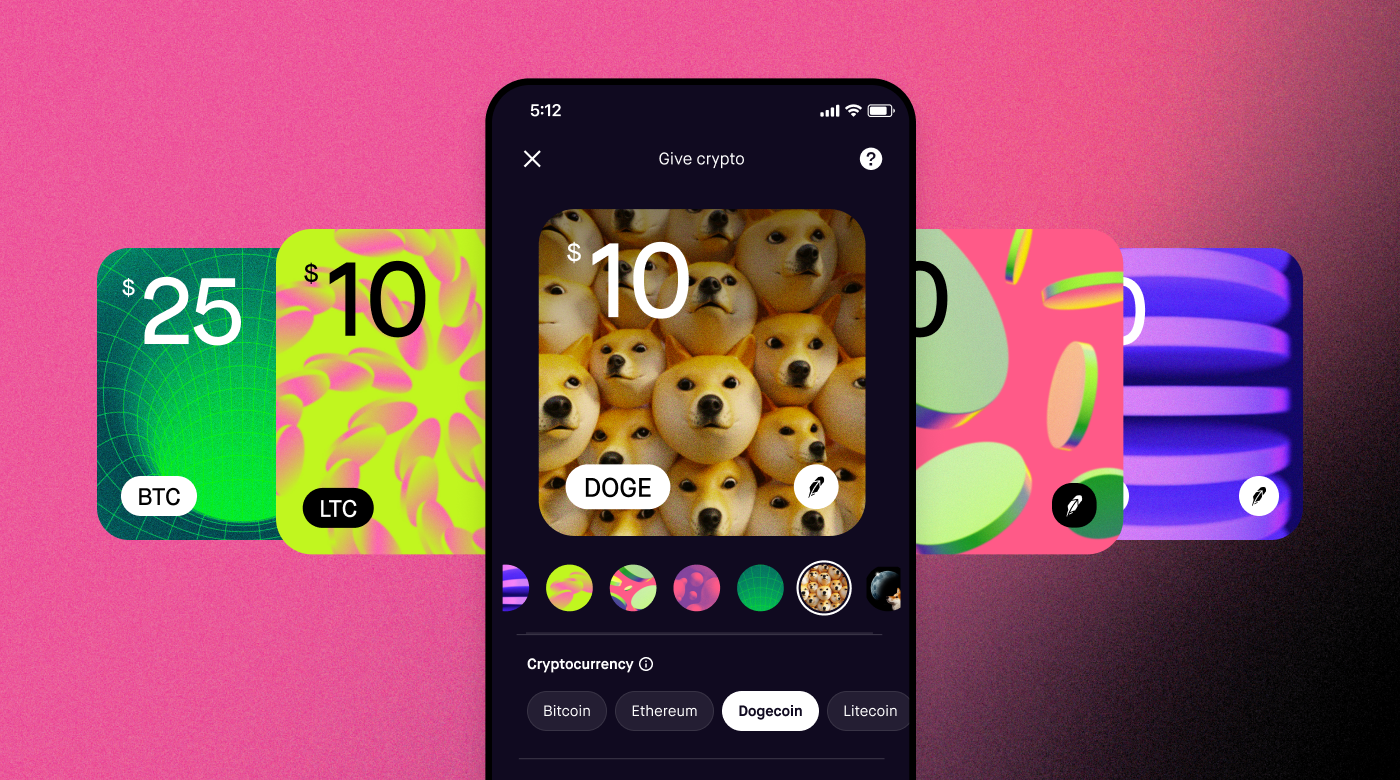 Crypto is not just for the holidays, it's for life!
Happy Holidays!

For terms & conditions visit here.
Disclosure: 
Cryptocurrency services provided by Robinhood Crypto, LLC (NMLS ID 1702840). Robinhood Crypto is not available in Nevada or Hawaii and crypto gifting availability may be subject to regulatory approval in certain states. All investments involve risk, including the possible loss of capital.