Hoodhacks VI: A Robinhood Hackathon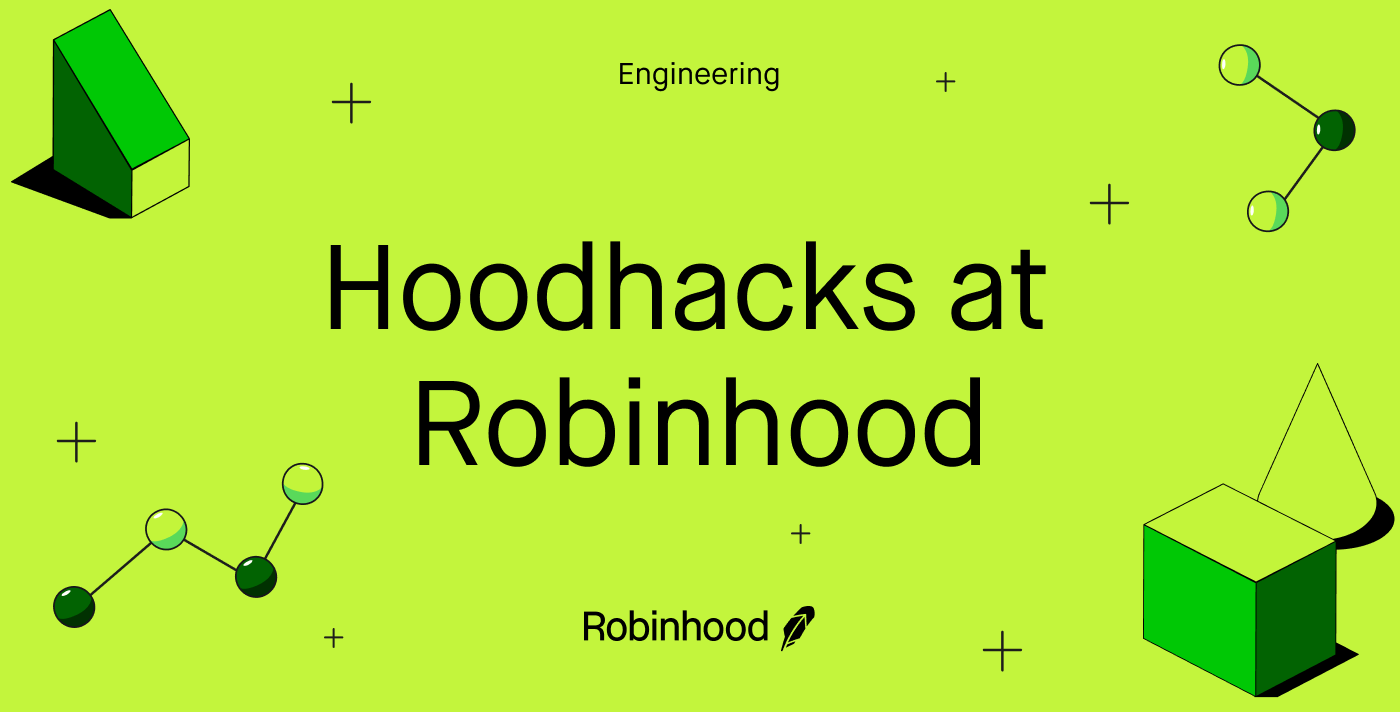 Robinhood was founded on a simple idea: that our financial markets should be accessible to all. With customers at the heart of our decisions, Robinhood is lowering barriers and providing greater access to financial information and investing. Together, we are building products and services that help create a financial system everyone can participate in.
At Robinhood, we believe our next big idea can always be found by looking inward at the immense talents of every employee. How better to find this idea than by hosting a Hackathon event? A Hackathon is an event spread over a few days where everyone comes together to collaborate, team bond, and create new projects. At Robinhood we fondly call these events Hoodhacks. Starting in 2016, they are a central cultural program at Robinhood driven by our Engineering team. Staying true to our core values of inclusion for all, Robinhoodies from all departments and offices (both on-site and remote) are welcome to participate.
This year, we had 48 teams that created impactful projects. These projects were focused on creating new Robinhood features, internal tools, and more. We were proud to announce the 7 winning teams of this year's Hoodhacks at our company All-Hands meeting, where they received immense praise and a monetary prize. To find out even more about our Hoodhacks we interviewed three of our Hoodies that helped create and run this year's event to discuss their contributions to Hoodhacks and how it impacts our Hoodie community.
First, let's get to know these Hoodhackers:
Jade Van Horn (She/Her/Hers) is a Customer Trust & Safety (CTS) Program Specialist for the Projects and Analytics team here at Robinhood. As a CTS Program Specialist, she helps her team oversee product launches, process improvements, and data collection of the Account Operations and Fraud Operations teams. This year she joined the Hoodhacks Operations team ("HackerOps") to help plan Hoodhacks as well as make sure the event runs smoothly. She coordinated the judging and awards process which included collecting project submissions, creating a presentation schedule, and working with our judges made up of executive board members to finalize winner selection.
Gerry Fernando Patia (He/Him/His) is a Machine Learning (ML) Engineer for the Machine Learning Platform Team. The ML Platform team is in charge of building tools and infrastructure for our applications. Like Jade, Gerry was also part of the HackerOps team. Within this team, he confirmed hackers understood what to expect during the day of the event, organized team formation events, and helped individuals looking for more members for their project.
Palash Agrawal (He/Him/His) is an Engineering Manager for the Container Orchestration Team. As Engineering Manager, Palash leads a group of Engineers who are responsible for building, improving, and optimizing the core infrastructure services powering Robinhood while reducing risk and improving resiliency. Palash was the Engineering Co-Lead for this year's Hoodhacks event along with Senior Engineering Manager Mike Yoffa. He updated and championed the Robinhood Hackathon developer guidelines, was the spokesperson at company wide events leading up to and during the Hackathon, ensured participants had the right resources, helmed the judging expo, and hosted the awards ceremony at the company all-hands meeting.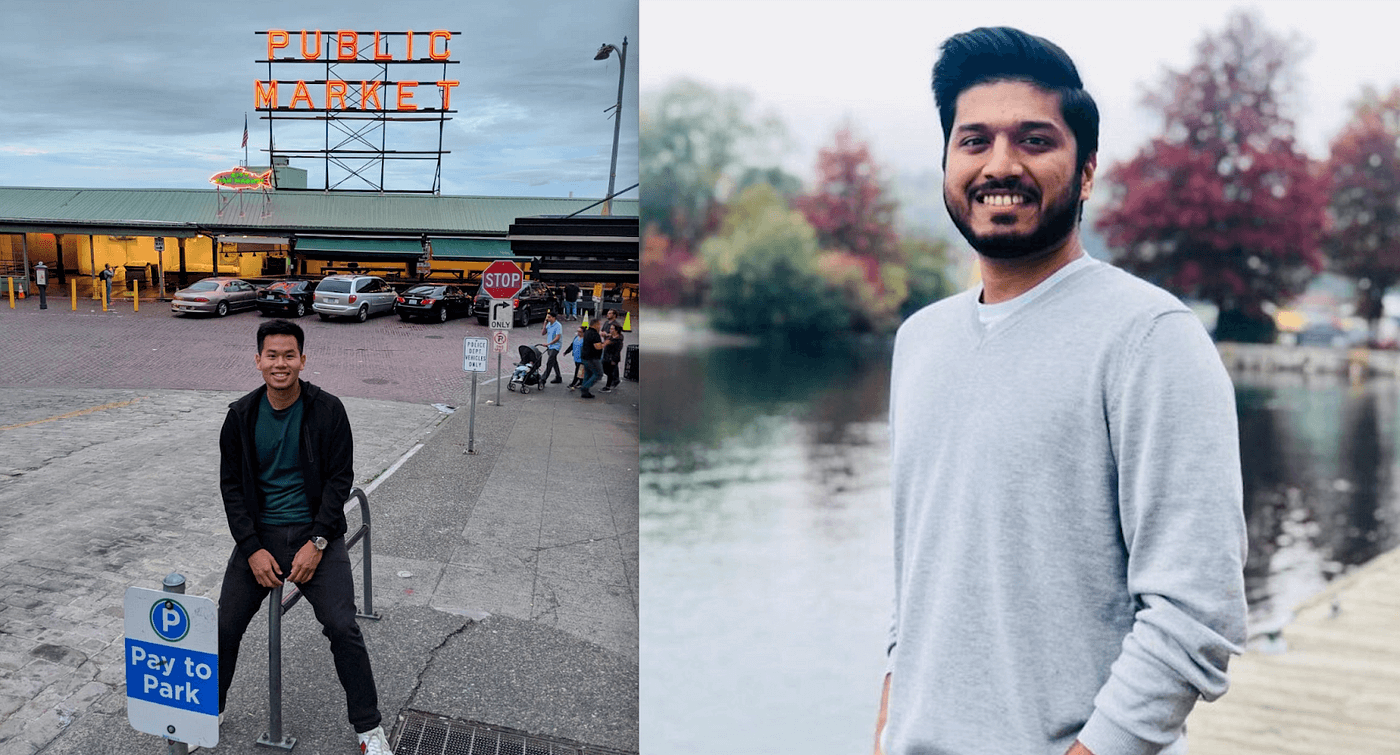 Can you tell me a bit more about what Hoodhacks is and its purpose? How does it tie into Robinhood's mission to democratize finance for all?
Jade Van Horn: Hoodhacks is a time for Hoodies to come together to work on passion projects, both technical and non-technical, that either don't apply to their normal day-to-day work or they wouldn't otherwise have the time to pursue. The purpose is to promote cross-functional partnerships through a little friendly competition amongst Hoodies to create and/or improve features and internal tools. This ties into Robinhood's mission to democratize finance for all in that many company Hackathons outside of Robinhood are typically focused on technical projects and are not friendly to non-technical employee participation. At Robinhood, we recognize that a project does not need to be technical to drive big changes for our customers. We also see the value in having non-engineering perspectives, especially with our customer facing Hoodies who are hearing first hand what our customers want.
Gerry Fernando Patia: Hoodhacks is the core culture of Robinhood. We want to ensure everyone at Robinhood has a voice in the company. I like to think Hoodhacks aligns well with our value (Participation is Power) because it gives the opportunity to all Hoodies (including leads) to share ideas with the company. Hoodhacks has been a very important part of Robinhood, and some of our products were built based on past Hoodhacks projects.
Palash Agrawal: Hoodhacks is Robinhood's flagship hackathon event where employees across the company come together to work on their ideas. It perfectly embodies the company's values of "Participation is Power' and "First-Principles Thinking." The event is open to everyone in the company, and all ideas at various stages of development are welcome. The participants are asked to question the status quo and present out-of-the-box projects. In fact, one of the award categories is the Most Ambitious Award.
Can you talk us through a day in the life of a Hoodhacks event?
Jade Van Horn: This year's Hoodhacks was different from previous in that it was hosted in a hybrid format to allow for both in-office and virtual participation. So a "day in the life" of a Hoodhacks event often starts with a hybrid kickoff at Robinhood headquarters with a message from C-Suite and our MC for the event. Then it's straight to work on projects with your team; many of the projects pursued are highly ambitious with the time crunch of the Hackathon so no time to waste! Teams spend the totality of the 3 days working many hours to complete their projects and come up with a demo. Throughout the day, there are social events and in-office tasty treats to give Hoodies a break from hacking to connect with others and refuel. My personal favorite social event from this year was a DJ set from one of our very own, Tyler Vatcoskay.
Gerry Fernando Patia: It started with a team formation activity: Hoodies started sharing/pitching ideas to the entire company to attract more members for their project. After team formation, we held fun events and activities such as games, raffles, hosting Food Trucks, and listening to a DJ. This gave Hoodies a chance to take a break from building their project and socialize with other Hoodies.
Palash Agrawal: This year's edition of Hoodhacks was Robinhood's first hybrid Hackathon. Our Menlo Park office was the Hoodhacks HQ, but we had live video streams and in-person events at our other office locations. From catered breakfasts/lunches and boba trucks to surprise gift card raffle drops, we ensured that the participants were kept well-fueled throughout the Hackathon. Virtual trivia, a DJ set from our resident DJ Tyler Vatcoskay, and surprise food drops sprinkled over the course of the event kept the energy going while the participants hacked. We took over the Robinhood all-hands meeting following the Hackathon for the awards ceremony and had Leadership members declare the winners.
What is the most rewarding or enjoyable thing about Hoodhacks?
Jade Van Horn: The most rewarding part of Hoodhacks is being able to work with Hoodies that you may not work with in your day-to-day jobs. It is a time to work together to further pursue the mission to Democratize Finance For All, which is the core of what motivates all of us as Hoodies. It's one thing to be able to suggest ideas, it's another to actually be given time and resources to execute on these ideas.
Gerry Fernando Patia: The most rewarding thing about Hoodhacks is observing participants work on potential future Robinhood products. I loved seeing how enthusiastic they were in building their wildest ideas without boundaries. On top of that, it's just fun watching everyone work on things without deadlines or pressures while exploring their interests.
Palash Agrawal: It has been a rough year with the challenging macro conditions around us. This year's Hoodhacks brought everyone across the company together and reignited the sense of belonging and togetherness. It was a time to take a break from everyday challenges at work and rejuvenate oneself with a heavy dose of that entrepreneurial spirit. For me personally, It was an opportunity to step outside my immediate domain and make new connections with fellow hoodies. Another highlight was hosting a 30 minute segment at the company all-hands meeting for Hoodhacks.
What are some pieces of advice you would give a Hoodhacks participant?
Jade Van Horn: I would advise Hoodhacks participants to find a project that gets them excited and really lights a fire inside them. I'd also suggest branching out and working on something that you wouldn't typically have the opportunity to work on in your current role. This is a great time to meet others outside of your department and bring your strengths to something completely new to you. But the biggest piece of advice I would give to a Hoodhacks participant is to prioritize having fun in building these projects because really that is what Hoodhacks is all about!
Gerry Fernando Patia: Have fun and work with external members, since this is the time where you get to meet people from other sides of the company. Hackathon is not just about building an engineering product or winning a prize- it's about embracing the Robinhood culture as a company.
Palash Agrawal: Do not limit your imagination. All ideas are welcome — Nothing is too big or too small. Maintain safety as a priority by following the Robinhood Hackathon developer guidelines, and have fun!
We are always looking for more individuals who share our commitment to building a diverse team and creating an inclusive environment as we continue in our journey in democratizing finance for all. Stay connected with us — join our talent community and check out our open positions!
Robinhood Markets, Inc. and Medium are separate and unique companies and are not responsible for one another's views or services.
© 2022 Robinhood Markets, Inc.