How Crypto Fits Into Robinhood's Mission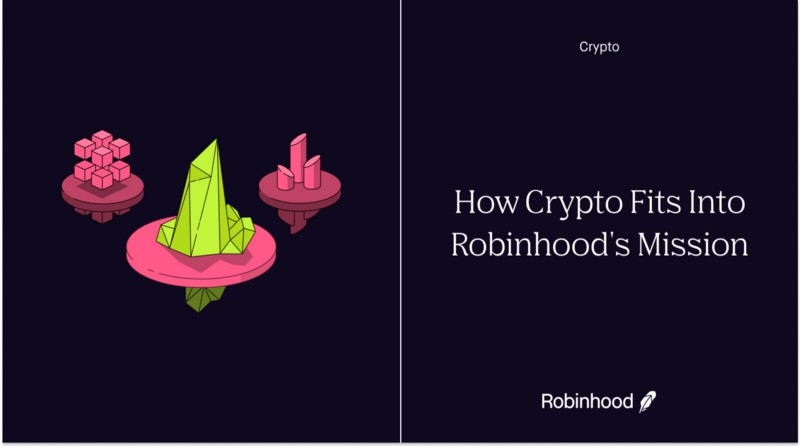 Robinhood's mission is to democratize finance for all. That means increasing accessibility and, crucially, providing a variety of investment opportunities.
Different assets work for different investors for different reasons. We launched Robinhood Crypto to give our customers the opportunity to buy and sell cryptocurrency-in addition to the range of assets offered through our brokerage, Robinhood Financial. Since then, cryptocurrency has only continued to grow in popularity. This year in particular has been a big one. In the first quarter of 2021, 9.5 million customers traded crypto on Robinhood Crypto, compared to 1.7 million in the fourth quarter of 2020.
Robinhood Crypto currently offers seven tradeable coins: Bitcoin, Bitcoin Cash, Bitcoin SV, Dogecoin, Ethereum, Ethereum Classic, and Litecoin. They vary slightly, but they're united by the same general philosophy that underpins all cryptocurrency. Satoshi Nakamoto, the pseudonymous creator of Bitcoin, launched the currency in response to the 2008 financial crisis, and as an alternative to big banks. All it takes to spend, trade, and store cryptocurrency, theoretically, is an internet connection — you don't need access to a big line of credit, or startup capital. You don't even have to be awake at a certain time of day to trade. The crypto market doesn't close. Crypto was born out of a mission to take power away from institutions and return it to the people.
Our founders, Vlad and Baiju, have a similar philosophy when it comes to disrupting tradition in the finance industry and making it accessible to everyone. They were fascinated by blockchain technology and the promise it held in democratizing access to global payments. The prospect of an open and decentralized global financial system, one where everyone can have access to financial services, strongly aligned with Robinhood's mission–so democratizing cryptocurrency trading felt like a natural next step.
As with our other products, our goal with Robinhood Crypto is to reduce barriers and offer an experience that's simple, elegant, and intuitive. In addition to trading, we also have a bevy of information and educational resources to help customers understand the field.
But there's still a lot of work to be done. Since the beginning of the year, Robinhood's crypto team has already more than tripled and we're continuing to grow. We've hired amazing people across engineering, security, and compliance to help us scale and build crypto withdrawals and deposits quickly and safely.
Are you passionate about crypto and democratizing finance for all? See our open roles and join the team!
Cryptocurrency trading offered through Robinhood Crypto, LLC (NMLS ID 1702840). Robinhood Crypto is licensed to engage in virtual currency business activity by the New York State Department of Financial Services. Robinhood Crypto accounts are not subject to FDIC or SIPC protections.