Introducing Directed Share Programs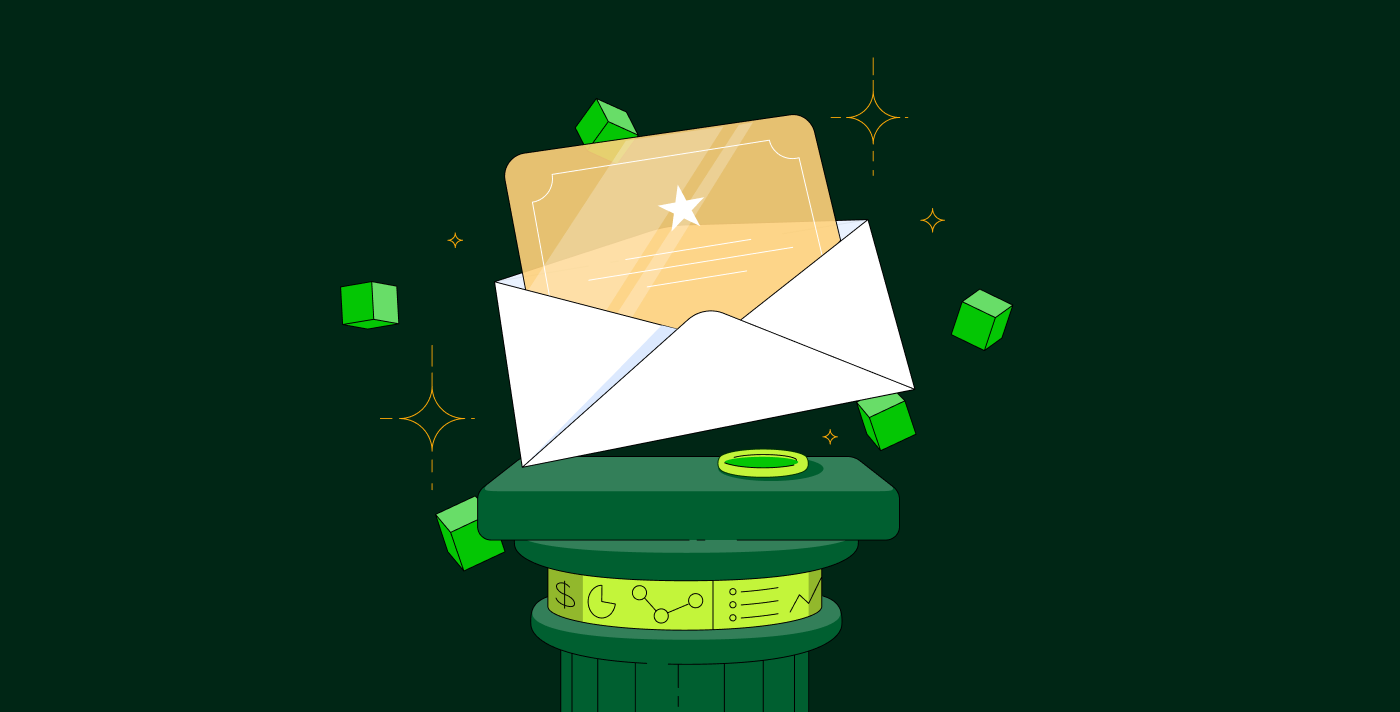 A way to facilitate meaningful, community-driven access to IPOs
Today, we're excited to share that Robinhood now supports Directed Share Programs ("DSPs") through IPO Access.
A DSP gives an issuing company the chance to set aside a certain amount of shares, at the IPO price, for a specific group of people. Sometimes known as a "friends and family" offering, this group usually includes employees, valued customers, vendors, or others who have a relationship with the company.
DSPs are designed to recognize "friends" of the company by giving them an opportunity to buy shares at the IPO price. They can facilitate meaningful community-driven interactions between companies going public and the individuals who have been a part of their journey leading up to the IPO.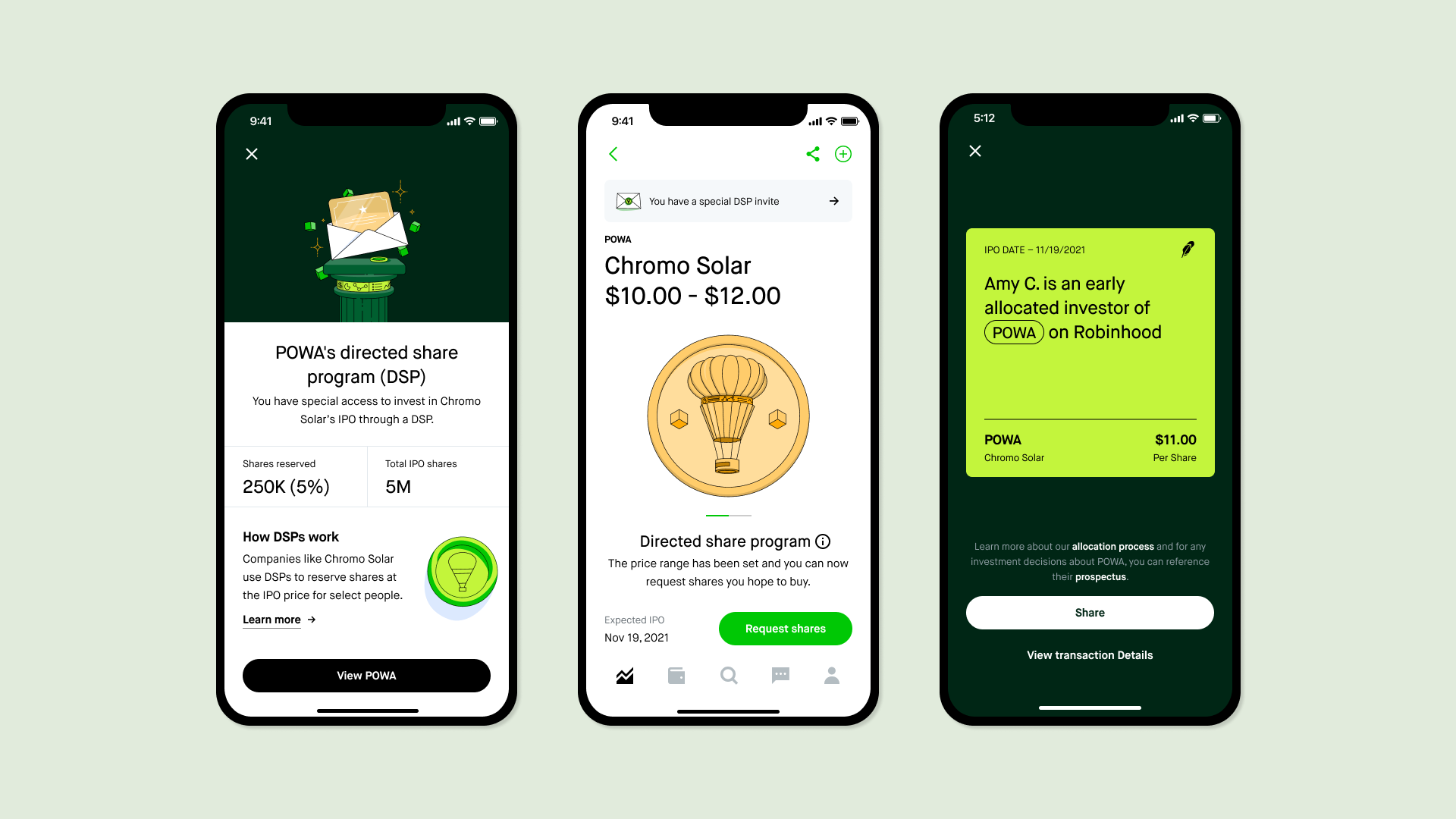 How does it work? In a DSP, the company reserves a portion of IPO shares for a specific group of people and Robinhood helps distribute these shares to select individuals through the program. If those invited to participate in the DSP by the issuer are interested in investing in the company's IPO, they can use the Robinhood app (or open an account if they're a new customer) to request shares at the initial public offering price.
Learn more about DSP. 
IPOs can be risky and speculative investments, and may not be appropriate for every investor. Learn more.