Introducing Messages
Timely, relevant, and actionable updates tailored to your account
Over the next few weeks, you may discover a new feature on Robinhood called Messages. This update introduces a new tab to the app, where you'll receive important information about your account and holdings.
Messages on Robinhood are tailored to be timely, relevant, and actionable. They're personalized to your account, and are grouped into easy-to-navigate threads. 
We'll send you account updates (like deposits, withdrawals, and bank linking), messages specific to your holdings (like stocks, options, and crypto purchases or sales, dividends, and corporate actions), and announcements. You'll also find links to helpful resources.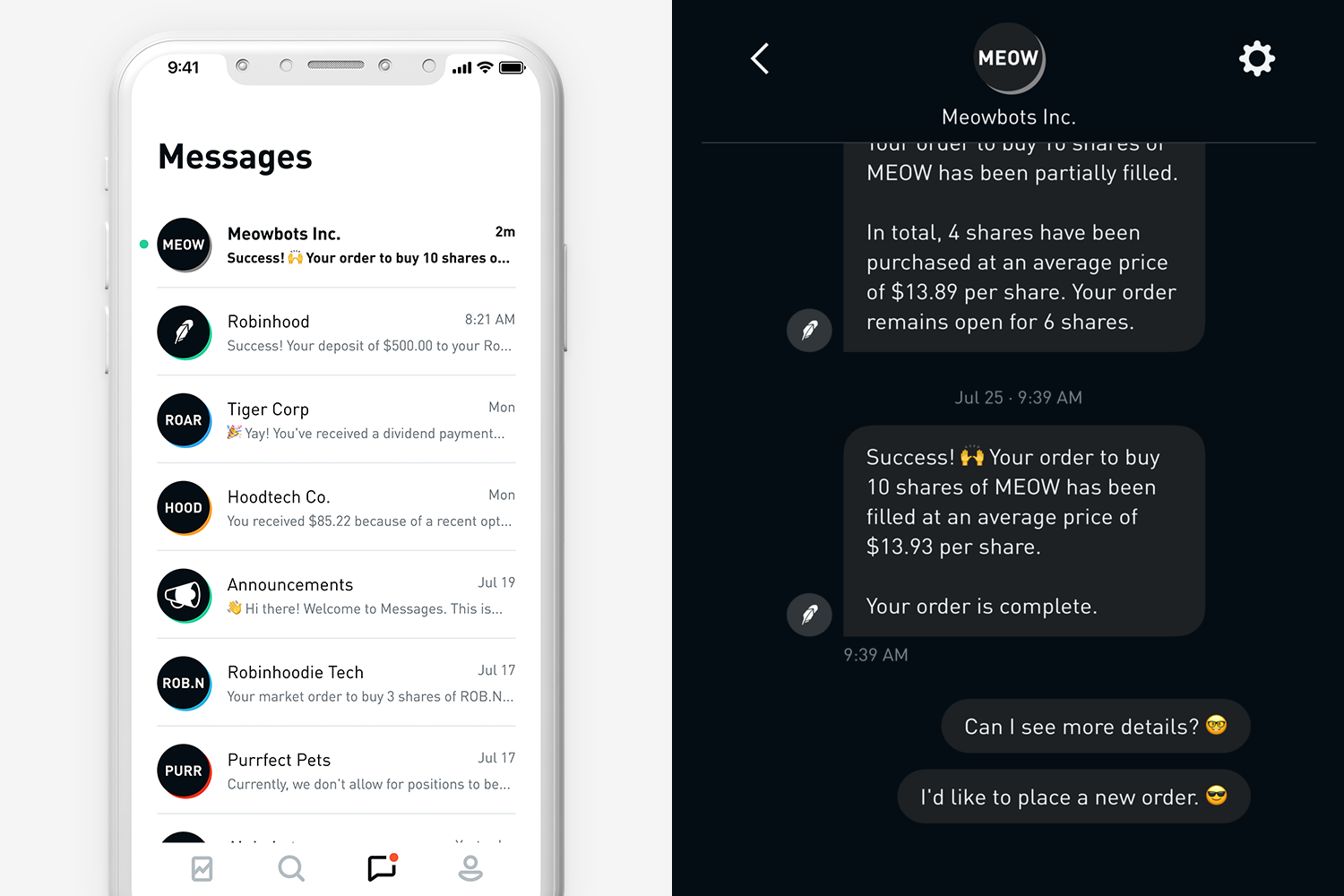 To ensure that the most important information reaches you first, critical messages are marked with a red dot, and appear at the top of the page until read. You can mute threads, and still access these updates from the Messages tab. Learn more.
Messages will begin rolling out to customers slowly as we continue to make improvements, so you might not see them in the app immediately. We're already working on adding more features, and your feedback will help us prioritize what to build first.