Introducing New Robinhood Widgets on iOS 14
Currently featured in the App Store!
Welcome to the wonderful world of widgets! 🌈 Widgets are a new feature with Apple's release of iOS 14—these little boxes bring you the information you want directly to your iPhone's Home Screen for quick and easy access. With Robinhood widgets, you can check on your portfolio, holdings, and more, without having to tap into the app. We're currently featured in the App Store—you can find us there.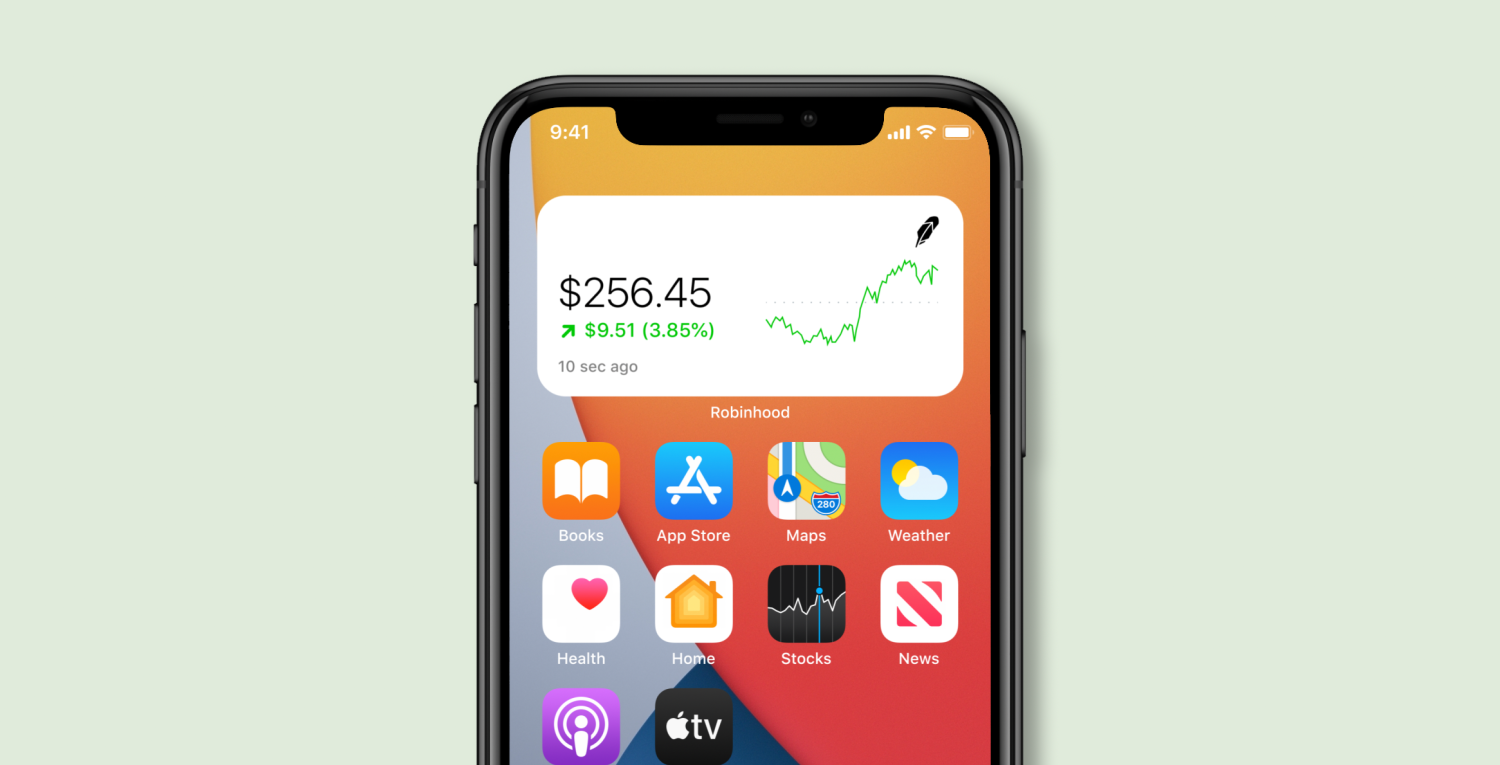 Widgets are so simple to set up:
📱First, you'll need to download iOS 14 on your iPhone, and ensure your Robinhood app is up to date 
🏠 Then, go to edit your iPhone's Home Screen and tap the "+" symbol in the top left to add a Robinhood widget
🧐 Choose the type of widget you want and drop it into your Home Screen
👆If you ever need more details on your investments, simply tap on the widget to be brought into the app for more information
It's that easy! You can place your Robinhood widget next to your other everyday apps or create an entire screen with your favorite Robinhood destinations. Learn more.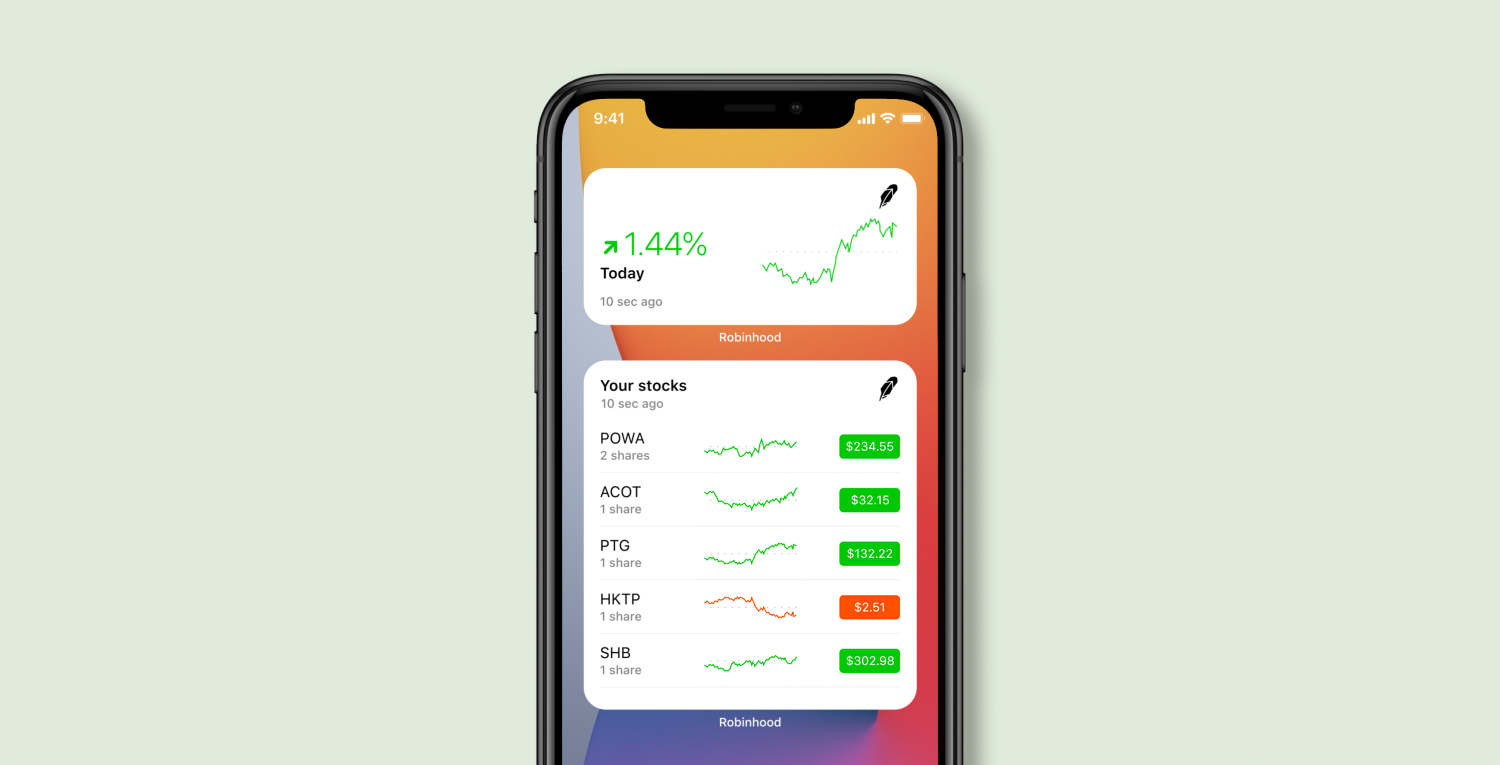 We hope Robinhood widgets will make it even easier to get the information you need while on-the-go. Download iOS 14 and update your Robinhood app today to get started!