Introducing Robinhood for Apple Watch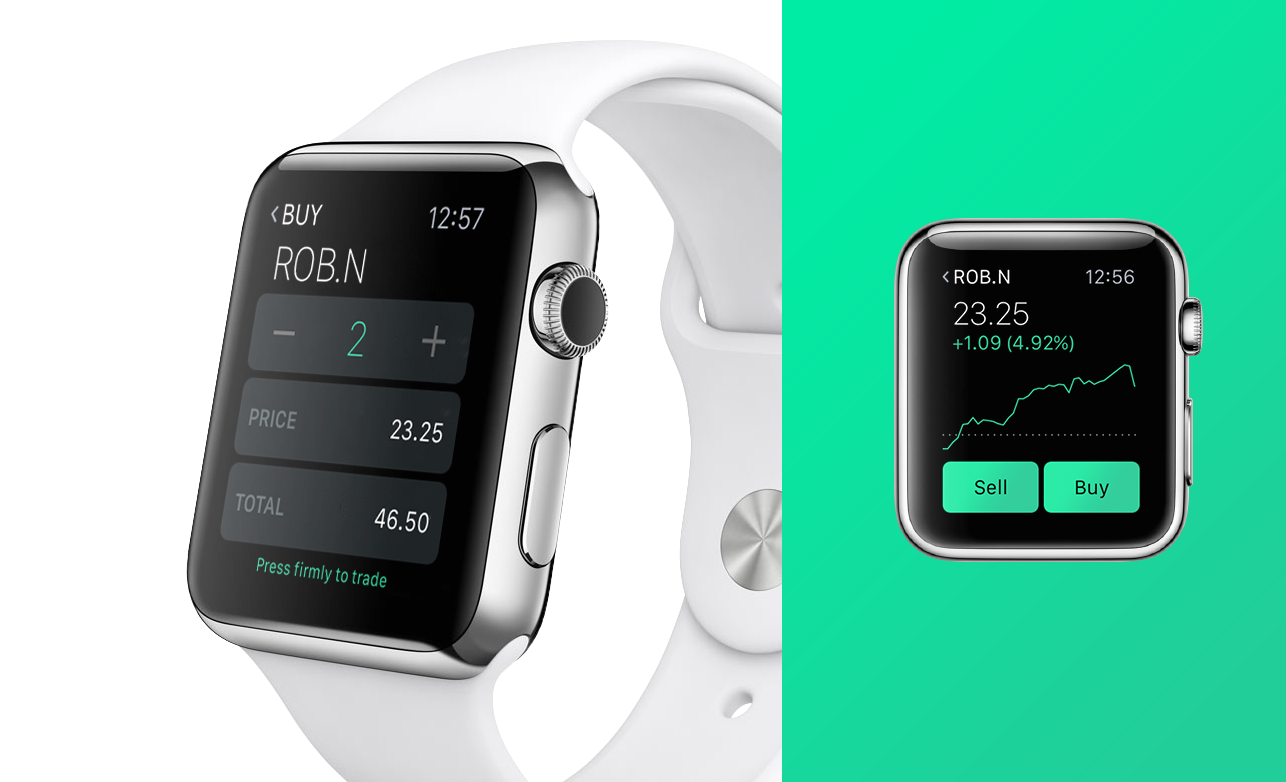 From the beginning, Robinhood set out to create an engaging, more personal way to manage your finances. We designed mobile first, sprinkled in nifty design features like swiping to trade, and embraced color to effortlessly display market hours and market moves.
Today, we're proud to announce Robinhood for Apple Watch. Checking your performance and peeking at your watchlist is now more accessible than ever. You can even make investments straight from the app and view a tiny countdown until market close. Isn't that dandy?
Always at the forefront of technology, creating an Apple Watch app was a logical next step for us. We hope the app is a natural extension of the experience you're familiar with on iPhone.
Earlier this week, we added support for new order types on Robinhood for iPhone. In addition to market and limit orders, you may now select stop loss, stop limit, and good till canceled order types.
Android friends, we haven't forgotten about you! We look forward to sharing a unique Android experience with you this year. Request access to our beta if you haven't already!
Cheers!
The Robinhood Team