Introducing Under the Hood, a New Robinhood Podcast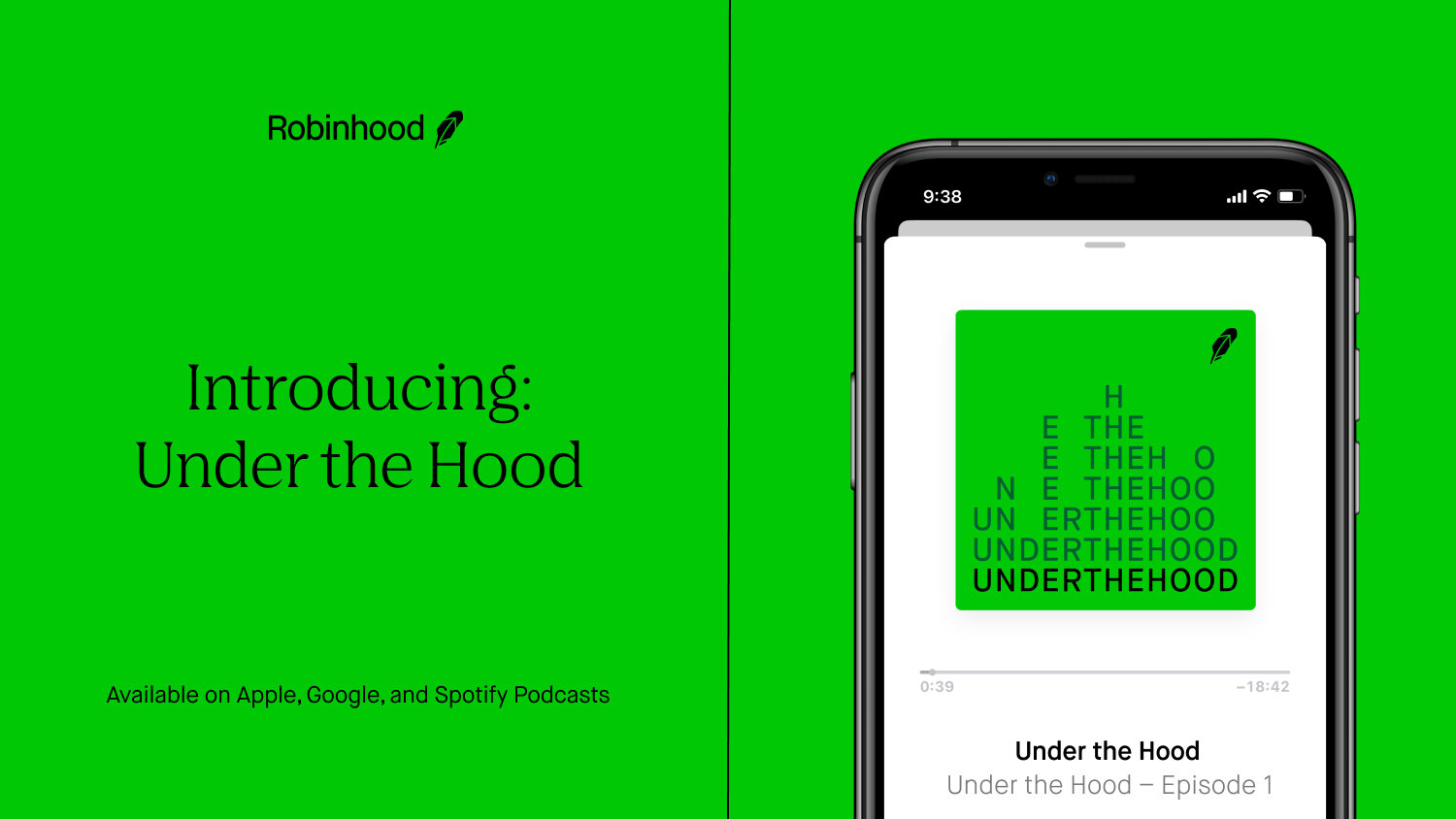 Intimate conversations to inspire and inform everyday investors, hosted by CEO and Co-Founder Vlad Tenev
Investing has never been more relevant in our daily lives, or more intertwined with culture. So we're lifting the hood on investing with Under the Hood, a new podcast hosted by our CEO and Co-Founder Vlad Tenev. 
It kicks off today. Vlad chats with Brooklyn Nets point guard Spencer Dinwiddie about the power of taking control of one's financial life. Spencer stands at the intersection of sports, technology and finance, leading new applications for the blockchain within sports and the creator economy through his company Calaxy and investments like NBA Top Shot. He discusses overcoming hurdles in his NBA career, how decentralization could impact more areas of our world, and pitching the NBA on introducing a fan-owned franchise.
Under the Hood will air weekly and feature compelling and frank conversations about money and investing, with guests from YouTubers to CEOs, and athletes to technologists. We'll also get wonky and discuss what makes our financial system tick, from cryptocurrencies to inner-workings of the financial ecosystem. 
You can subscribe to Under the Hood on Apple, Google, Spotify, or wherever you get your podcasts. We hope this podcast can be yet another resource on your journey to become a more empowered investor.