Invest in Your Future in Just a Few Taps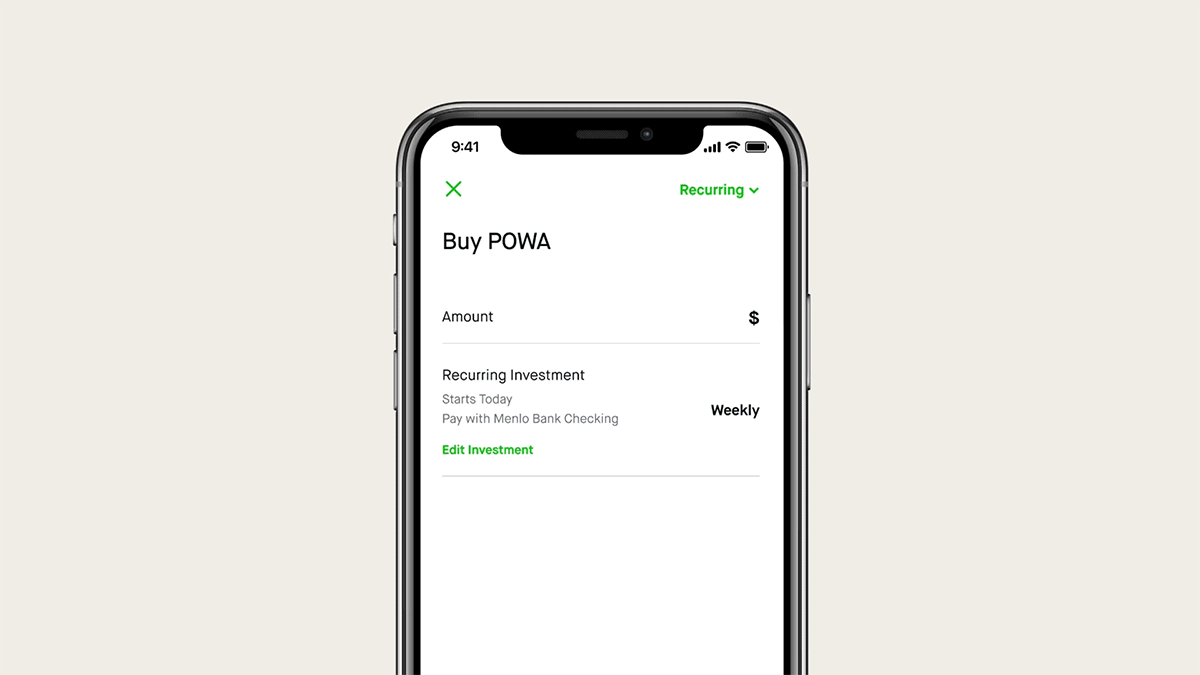 Create investing habits with Recurring Investments
Today, we're excited to announce that everyone can create consistent investing habits with Robinhood Recurring Investments. We've been rolling this out over the last few months and now it's available to all Robinhood customers. With just a few taps, you can schedule automatic investments on a recurring basis in thousands of stocks and ETFs (exchange traded funds that allow you to invest in a group of stocks) and potentially grow your investments for the future.
Setting up a recurring investment is intuitive, simple, and takes less than a minute. Pick your desired stock or ETF, choose any amount and frequency at which you'd like to invest—daily, weekly, biweekly, or monthly—and we'll handle the rest. You don't need a lot to get started—we found the most common amount invested with Recurring Investments is just $10.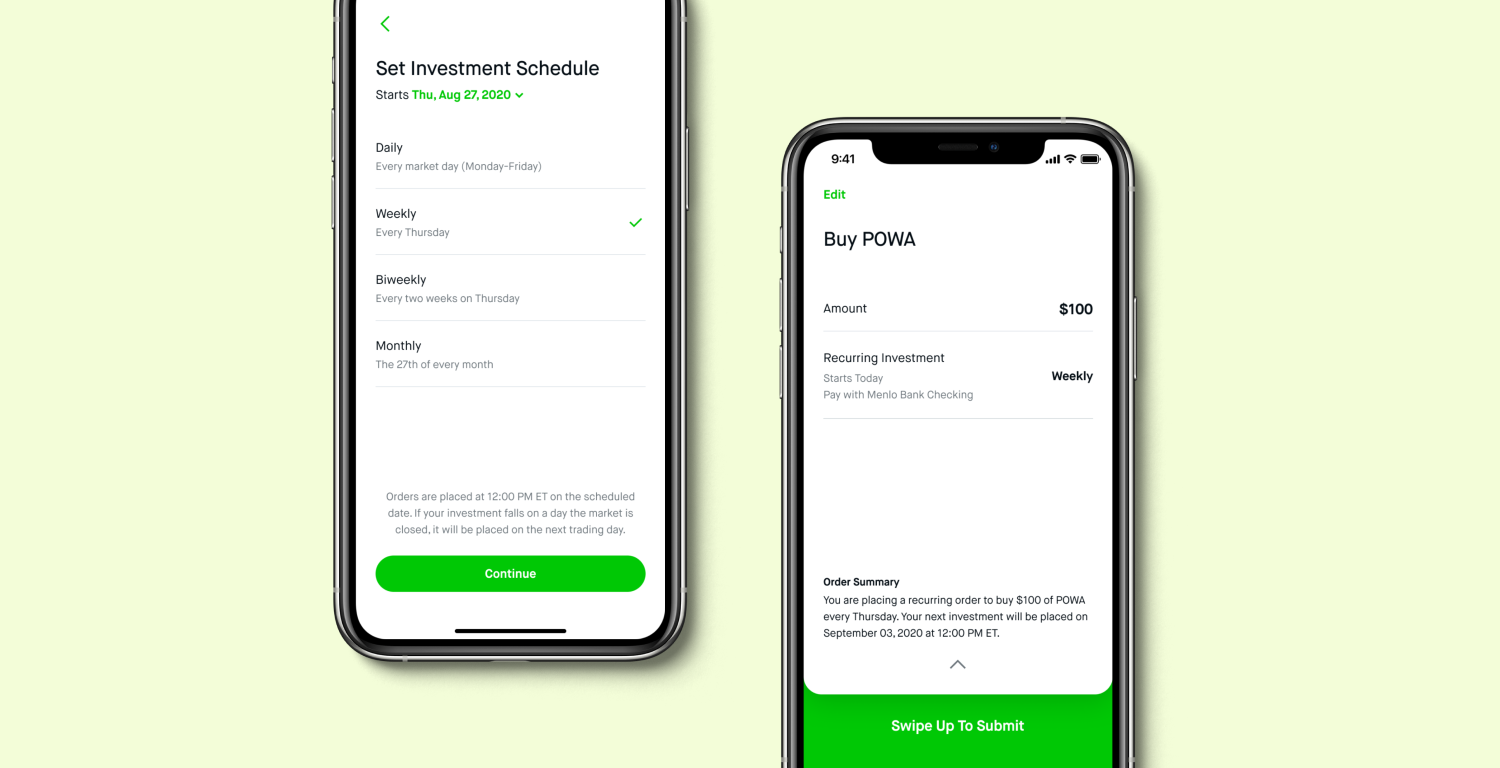 For example, you can schedule a $10 weekly recurring investment in your favorite company—approximately the price of a cappuccino and pastry—and every week, we'll purchase $10 worth of the stock while you sip on your delicious cappuccino. It's simple and makes investing part of your routine. In fact, among people who've already been using the feature, many told us they set up recurring investments to invest in that company over the long term.
You can adjust, pause, or delete a recurring investment at any time, or set up additional recurring investments to help you build a diversified portfolio. Learn more.
Robinhood is here for you wherever you are in your financial journey. Recurring Investments are accessible for investors at all levels and have a wide range of benefits—whether you're just getting started and looking to build responsible investing habits, or you're working towards long-term investing goals.