Investing for the Next Generation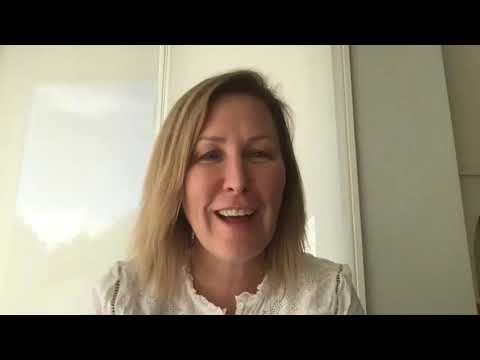 A recap of Robinhood's virtual event on the state of investing 
Recently, we hosted a virtual event to discuss the state of investing today. After an unprecedented year in finance—from COVID-19 market volatility to historic market participation—we wanted to dive into how we can empower the next generation to take an active role in their financial futures despite these uncertain times. 
We were joined by Haley Sacks, Founder of Mrs. Dow Jones, and Lindsey Stanberry, Author and Managing Editor at CNBC, as well as some speakers from Robinhood. Here's a recap of our top findings on the future of investing from the event. 
How to engage the next generation
Our panel discussed how they're engaging younger generations to learn about and take control of their finances. Watch below as Haley Sacks and Lindsey Stanberry share the important role financial news and education plays in empowering people to build for their financial futures, and how they've been able to do this for their followers.
Understanding the gender gap in investing
The stock market is an engine for economic growth that we believe everyone should be able to participate in, but one group we believe is still underserved is women. To address this gender gap in investing, our Head of Research, Heather Breslow, and our Head of Core Product, Dheerja Kaur, came together to discuss the systemic barriers that have kept women out of the markets. They also announced the findings of Robinhood's new survey data on women's attitude towards investing, and considered the role we all play in empowering more women to invest. 
Here's the full session:
Let's take a look back
Before the days of zero commission fees across the industry, Robinhood was founded on the belief that everyone should have equal access to the financial system, not just the wealthy. We pioneered commission-free investing, building a mobile-first platform and making investing accessible through intuitive design, access to news, and digestible financial resources. 
Stock ownership has become more diverse than ever before, and we've helped open up investing for millions of people, particularly newer generations (the median age of a Robinhood investor is 31). Today, we're a community of more than 13 million people, and about half of them tell us they're first time investors. Though our work isn't done, we're proud of the progress we've made.
At Robinhood, we think personal finance should be as culturally relevant as music and the arts. We're excited to facilitate more conversations on topics like women and diversity in finance, lowering barriers for entry into investing, and how we can engage and empower everyone to invest in their futures. 
The guest speakers are neither employees nor affiliated with Robinhood Markets, Inc. and its subsidiaries. The opinions expressed by the guest speakers are solely their own and do not necessarily reflect those of Robinhood Markets, Inc. and its subsidiaries.
Commission-free trading refers to $0 commissions for Robinhood Financial LLC self-directed individual cash or margin brokerage accounts that trade U.S. listed securities electronically. Keep in mind, other fees may apply to your brokerage account. Please see Robinhood Financial's fee schedule at rbnhd.co/fees to learn more.