Investing in our Core Product and Customer Experience
Robinhood has closed $200 million in Series G funding
Today, we're announcing a $200 million Series G funding at an $11.2 billion valuation from D1 Capital Partners. For seven years, the team at Robinhood has been focused on enabling more access to the markets for more people. With this funding, we'll continue to invest in improving our core product and customer experience. 
We're inspired by the ways people are using Robinhood to learn more about the markets. The last several months, in particular, have demonstrated that participation in the markets can be powerful for people. We're also seeing that our customers are using this time to educate and inform themselves.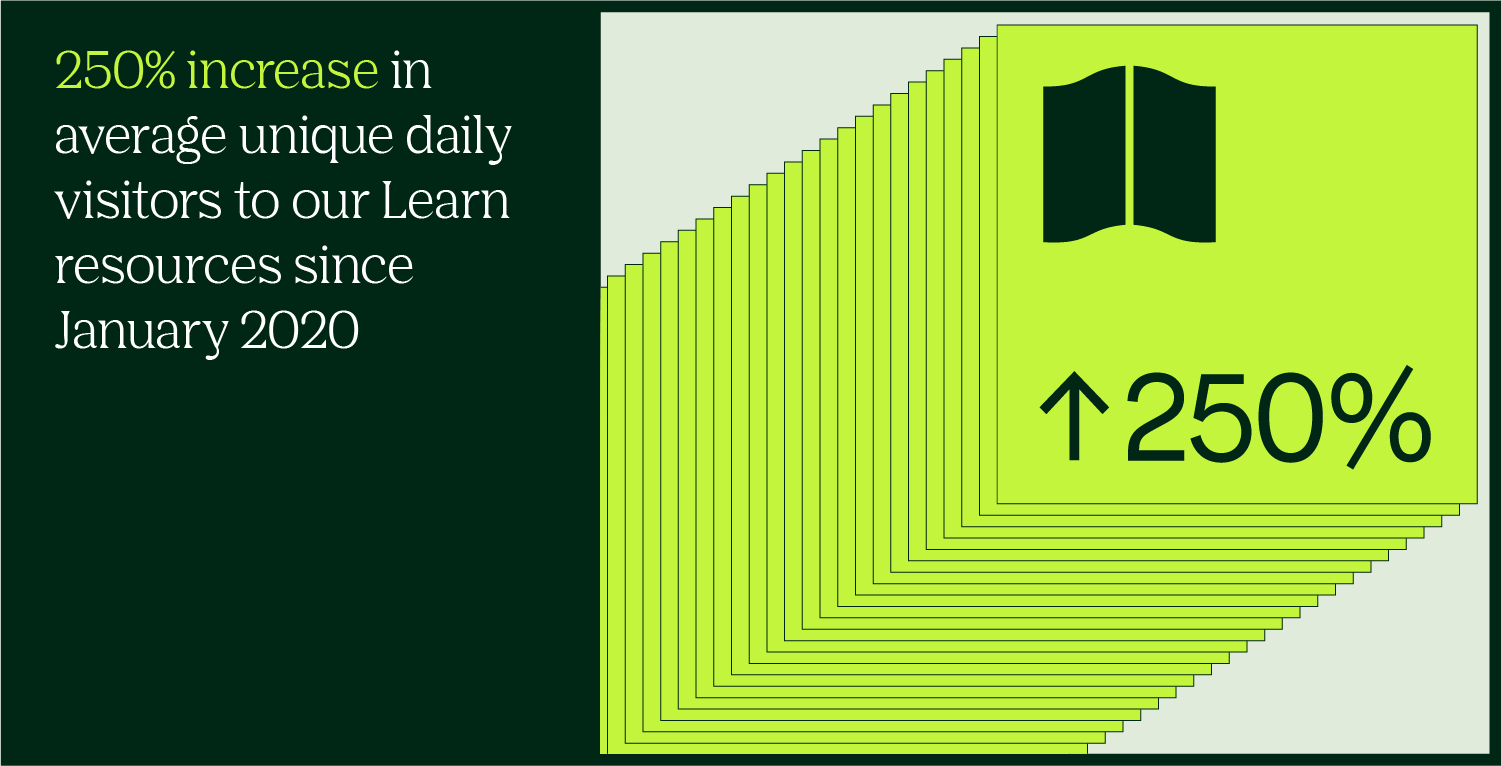 Learning about investing
History has shown us that over time, the stock market can be an important wealth creation tool. Equally important to access is education, particularly in volatile market conditions, which is why we offer resources to help people stay informed. 
We've seen evidence that people are taking time to learn more about the markets: average unique daily visits to our Learn resources are up more than 250% since January. We've published more than 650 articles on Learn, which provides easily-digestible information on the basics of investing, market trends, and financial terms.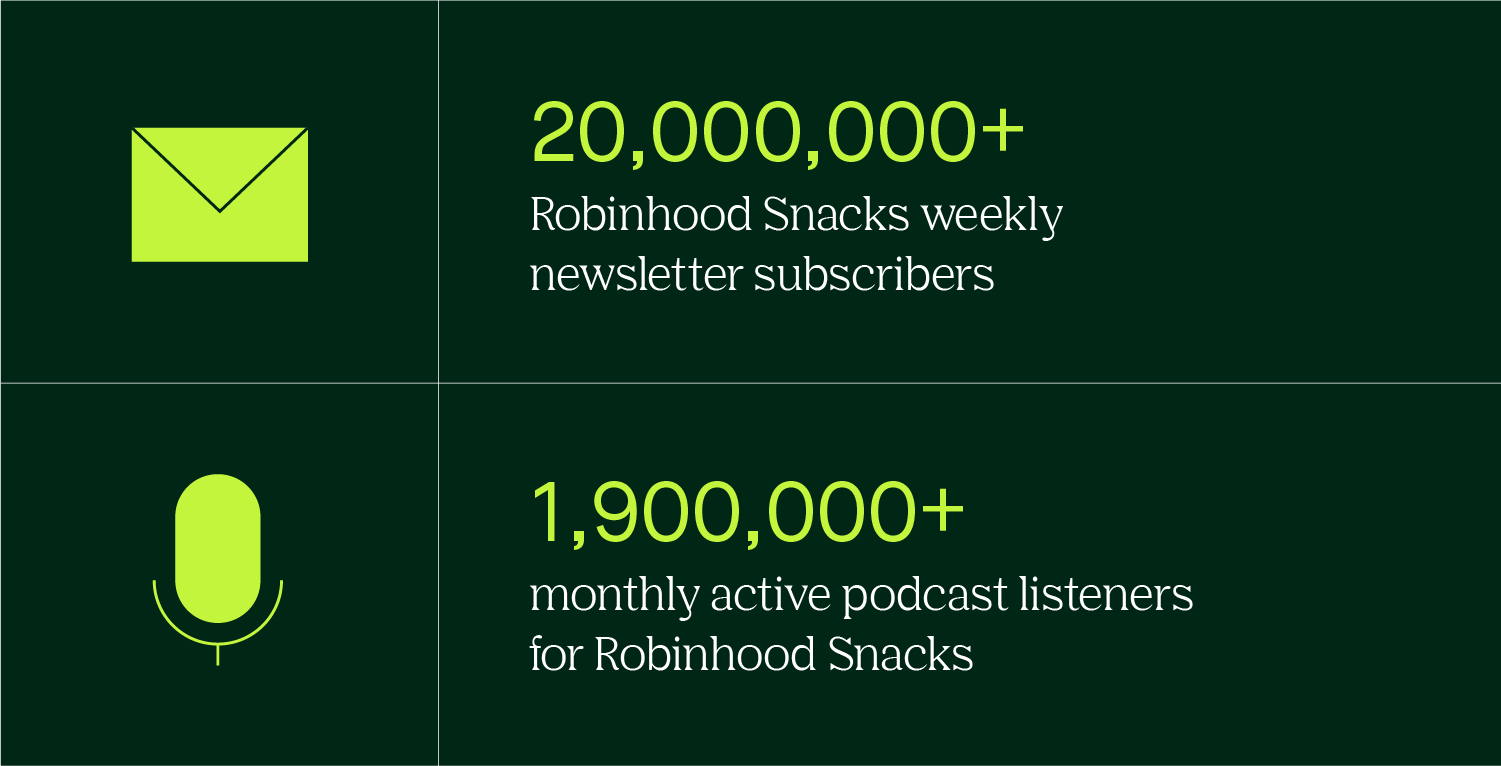 Staying informed
Keeping up to date on market news can also help people feel empowered. Robinhood Snacks, our newsletter and podcast delivering free, digestible, and easy to understand financial news, has nearly 2 million monthly active podcast listeners and more than 20 million people subscribe to the weekly newsletter. 
Serving customers
Robinhood has empowered millions of people to invest and participate in the U.S. financial system. To ensure we continue to meet our customers' needs, we're hiring hundreds of new registered financial services representatives this year in Southlake, Texas, and Tempe, Arizona. Across all of our locations, we're adding new team members to help us reduce response times, build more self-service tools, and enhance our informational and educational tools.
We believe investing at its core is a democratic concept — it allows people to take part in the success of a company or sector they believe in. With our latest round of funding, we'll continue empowering people in their financial lives and enabling a more democratic financial system. 
Update on Sept. 22, 2020: We're pleased to share that we've raised an additional $460 million in subsequent closings to our Series G, bringing our total for the round to $660 million at an $11.7 billion post-money valuation. The new funding comes from new and existing investors including Andreessen Horowitz, Sequoia, DST Global, Ribbit Capital, 9Yards Capital, and D1 Capital Partners.