Learn and Grow with Robinhood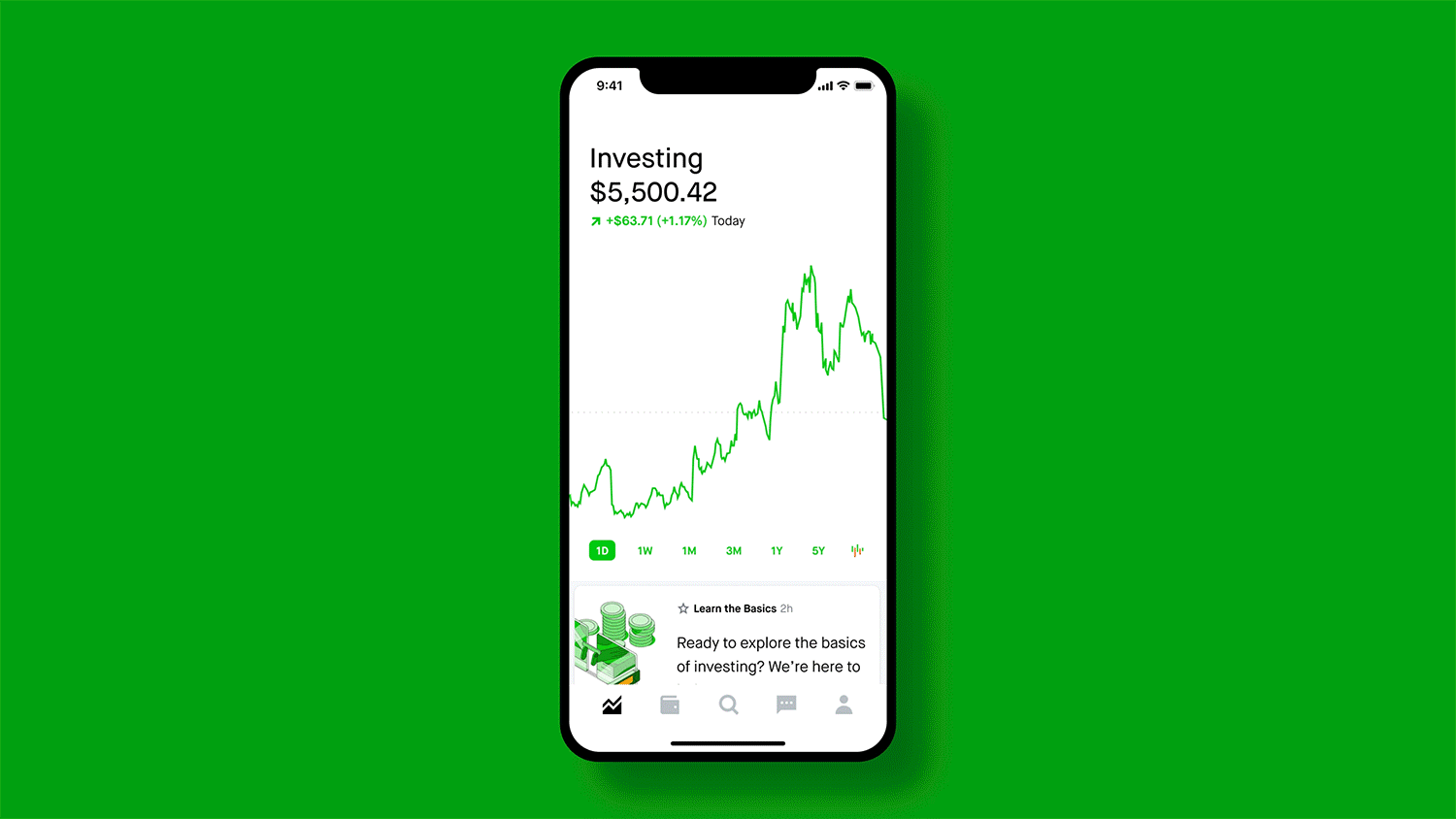 Learn about investing and get the support you need, all within the Robinhood app
Robinhood helps people learn about investing and feel more confident doing so. Today, we're introducing new features to the app that make it easier for customers to learn and get the help they need. 
Investing 101 is now in session ✏️
We're putting educational tools at our customers' fingertips with our first set of "Learn the Basics" modules—right in the Robinhood app.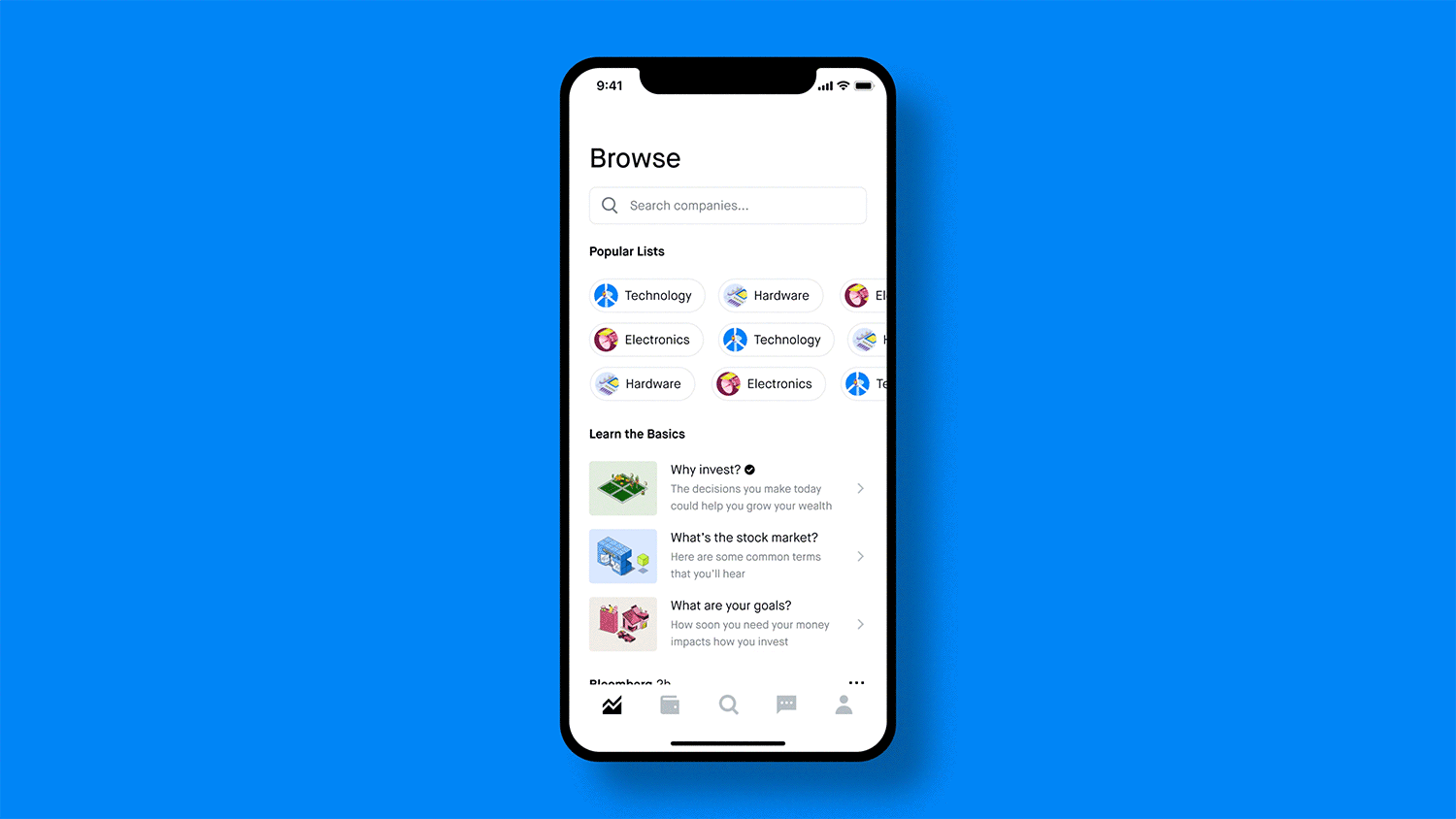 With our new learning modules, customers can take quick courses on the basics of investing before their first trade. Our first modules cover why people invest, what the stock market is and how it works, and how to define your investing goals. This is just a starting point, and we're excited to introduce more advanced, interactive learning tools in the coming months. Additionally, our resource hub Robinhood Learn already offers hundreds of articles on financial terms, concepts, and timely market trends to support you at any stage of your financial journey.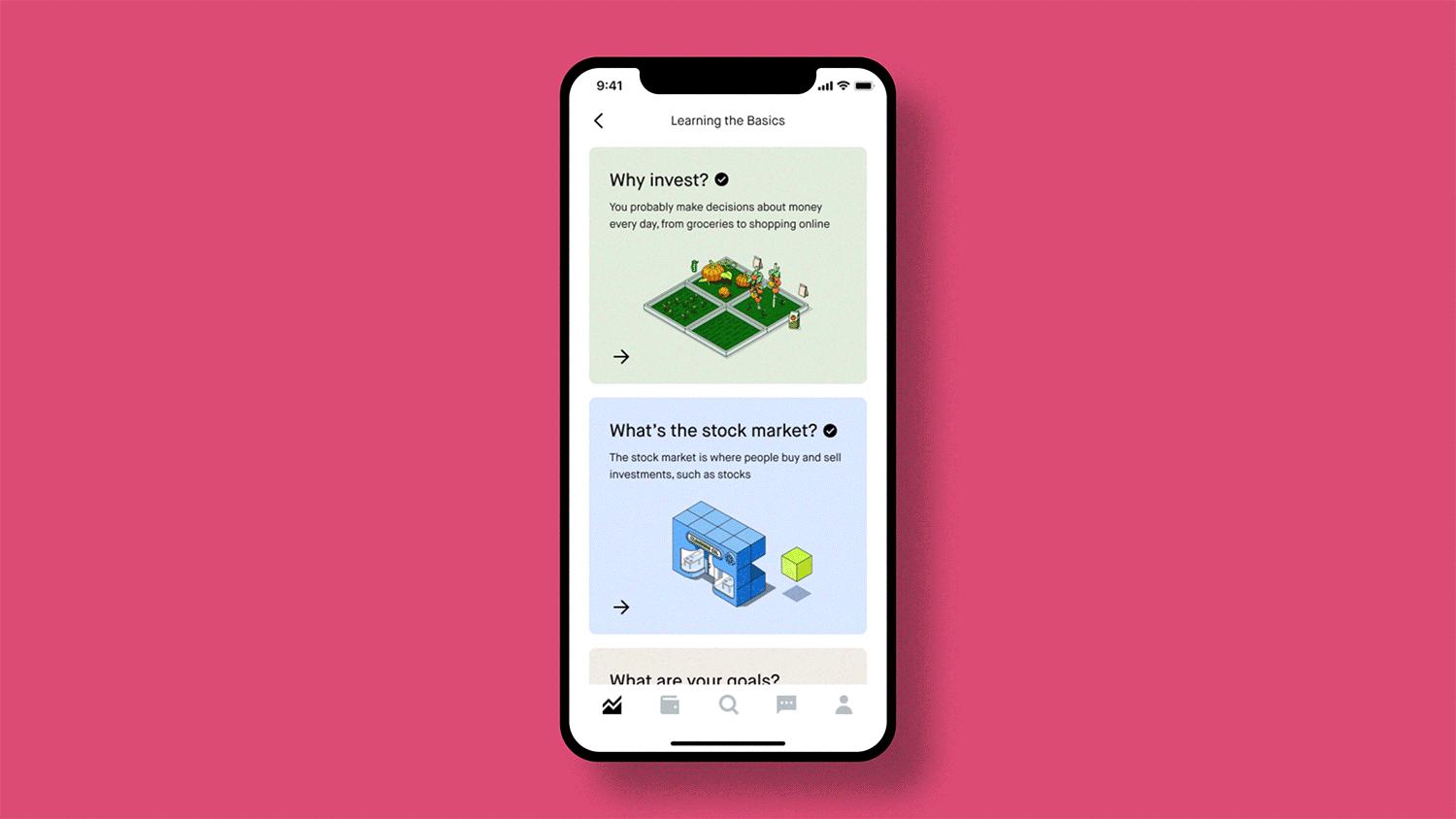 We know investing is a long journey with many highlights and milestones. Recently, we've made updates in the app to celebrate our customers' investing milestones such as making your first investment.
Need help? It's right there in the app. 📞
We've been testing new features to guide our customers and give people the help they need, when they need it the most. In the next few weeks, we're introducing a smarter, more personalized support experience. When customers request support in the app, we'll show them topics they're likely to need help with related to previous support they requested, like recent trades and trending topics, so they can get the help they need faster.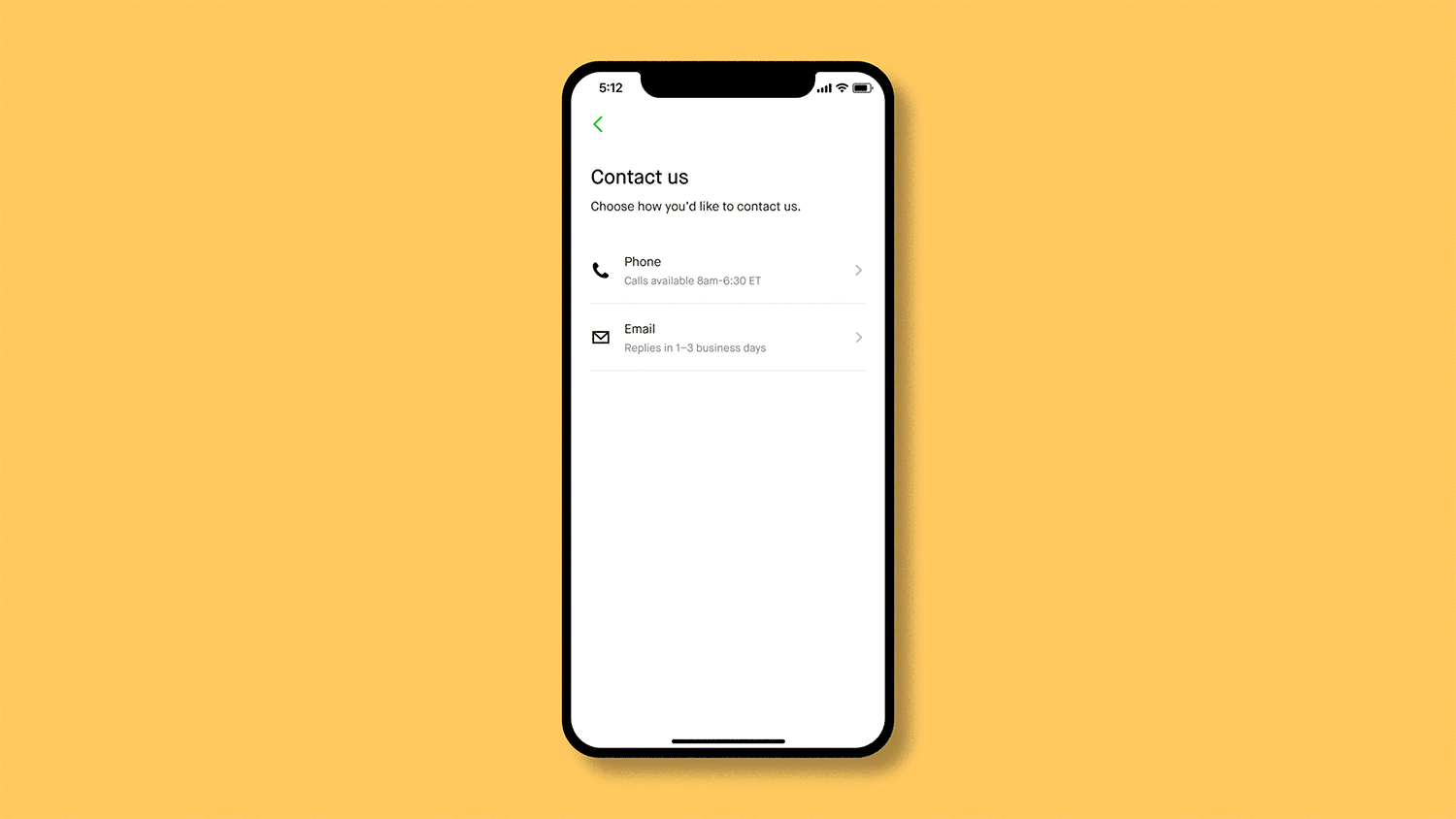 We recently began rolling out phone support for issues related to options trading and account security through a new in-app contact feature. With the tap of a button, customers can request to speak with a registered financial representative by phone. We're excited to expand phone support to address even more areas. Now, we will also offer phone support to customers needing assistance with transfers, such as withdrawing money, and issues with selling. We believe great customer service incorporates a combination of real people and the best technology, and we continue to invest in both. 
We're building Robinhood to be a different kind of financial services company — one where we are all investors. Our work has only just begun, and we can't wait to hear what you think.