Leveraging First-Principles Thinking to Achieve Economic Outcomes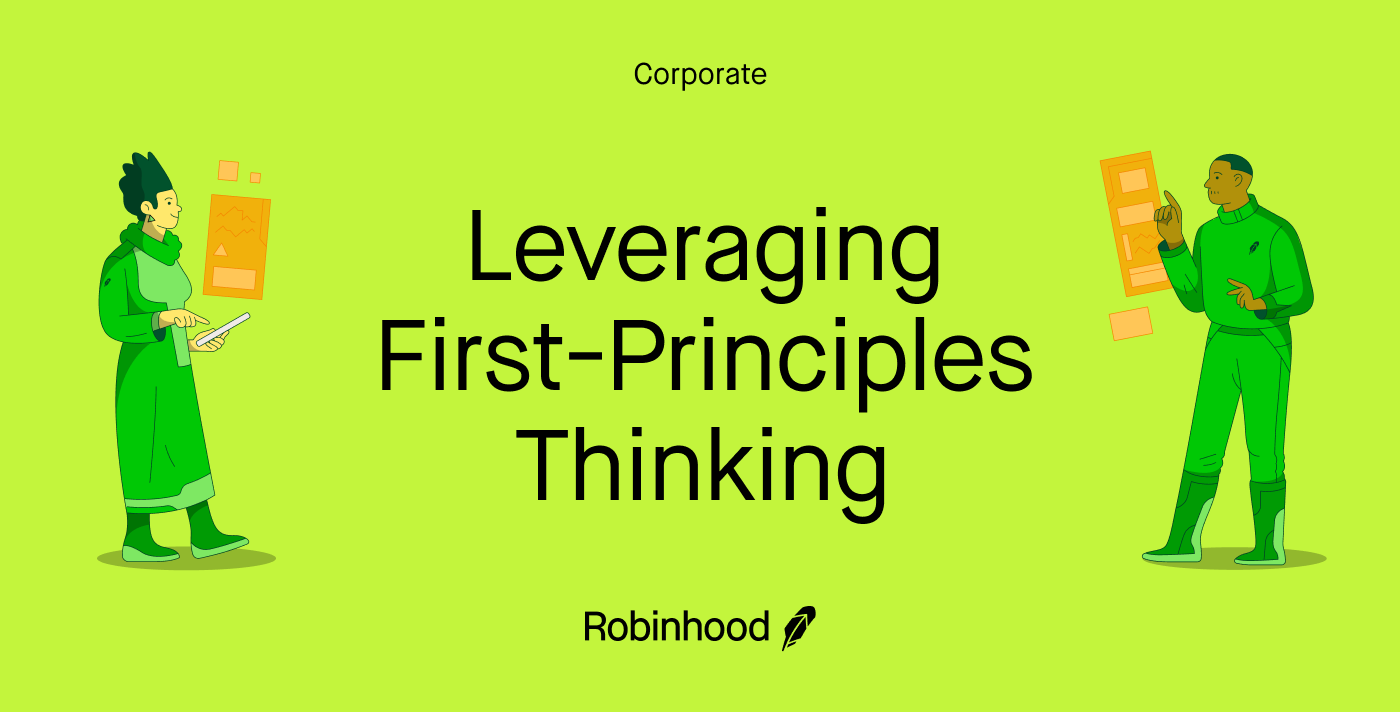 We're Collaborating With the Black Economic Alliance Foundation Through a Partnership Focused On Delivering Evidence-Based Research to Support Economic Empowerment
One of our core values is First-Principles Thinking. We make bold bets and challenge the status quo. This means our work is grounded in experimentation and research that ensure our innovations are proven interventions for the goal we hope to achieve. That goal at Robinhood is to democratize finance for all.
The Black Economic Alliance (BEA) Foundation has a shared appreciation for this evidence-based approach to economic empowerment, which is why Robinhood is proud to announce our partnership with this important organization. Since launching, the BEA Foundation has been laser-focused on building wealth and prosperity in the Black community. Known for its efforts to produce, research, and analyze data to diagnose the obstacles to Black economic mobility and prescribe practical solutions that will help close the racial wealth gap and increase access to livable wages, capital to boost entrepreneurship and ready the next generation of Black founders.
"The BEA Foundation's first-principles approach for assessing opportunities to improve economic mobility for the Black community is intrinsically aligned with Robinhood's mission to democratize finance for all," said Mary Elizabeth Taylor, Vice President of External Affairs and Community at Robinhood Markets. "We are thrilled to support and collaborate with the BEA." 
The year-long partnership will provide resources that enable the BEA Foundation to expand its research and pinpoint solutions that will help close the opportunity gaps in work, wages, and wealth for Black Americans. 
"At the Black Economic Alliance Foundation, we are focused on identifying well-informed, >As part of Robinhood's ongoing commitment to partnering with organizations that are building pathways to better financial futures and promoting a more equitable financial system, we're also collaborating with Amplify Latinx, The Memorial Foundation, and the National Bankers Association.