Nasdaq Level 2 Market Data is Here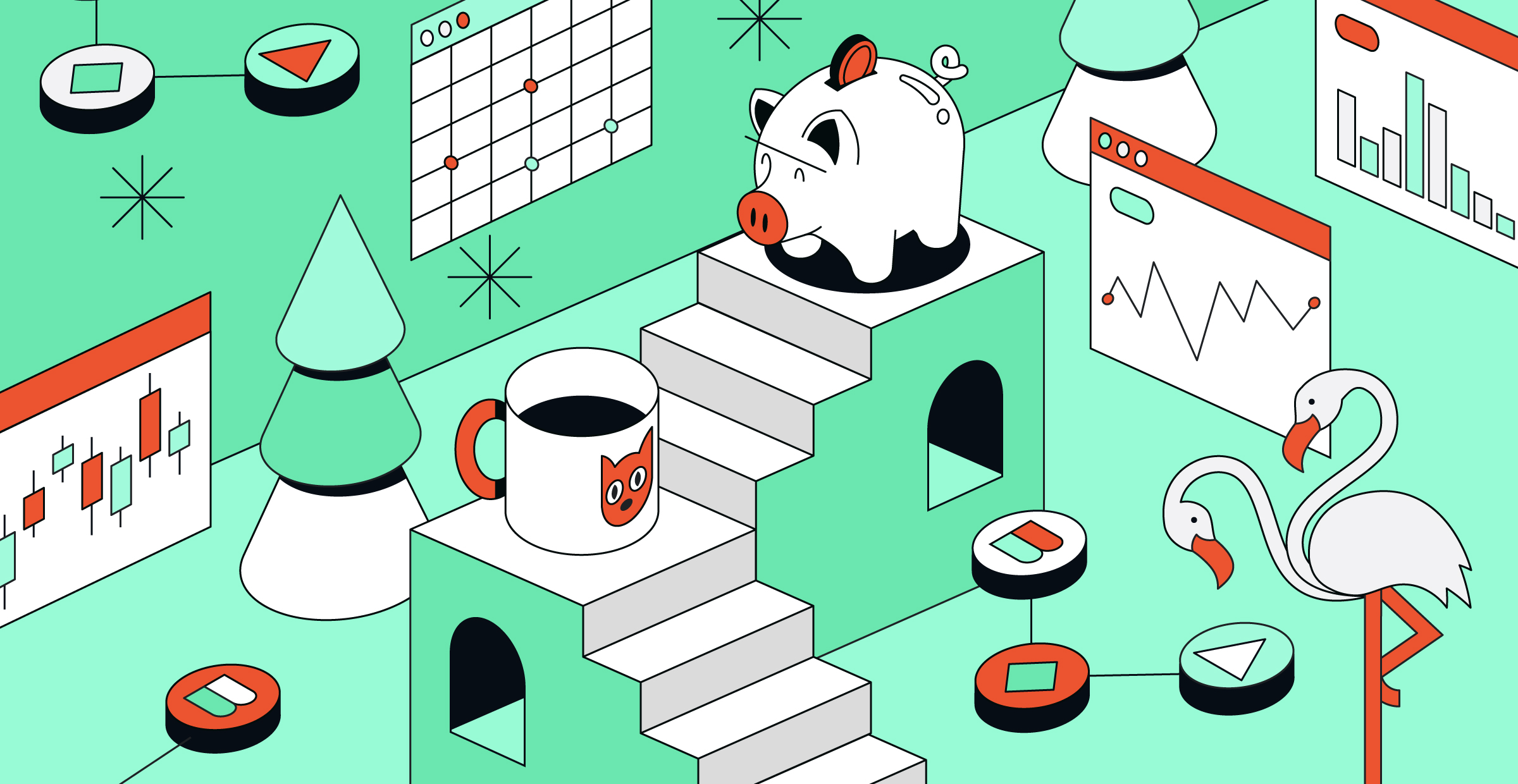 Learn more about Robinhood Gold, and other recent updates
A few months ago, we revamped Robinhood Gold, which is a collection of premium features including research reports and margin investing. We're excited to share that Nasdaq Level 2 Market Data is now available on Gold, alongside other premium features such as Morningstar Research Reports. Level 2 Market Data shows real-time bids and asks for any stock so you can better determine the supply and demand for a stock at a certain price.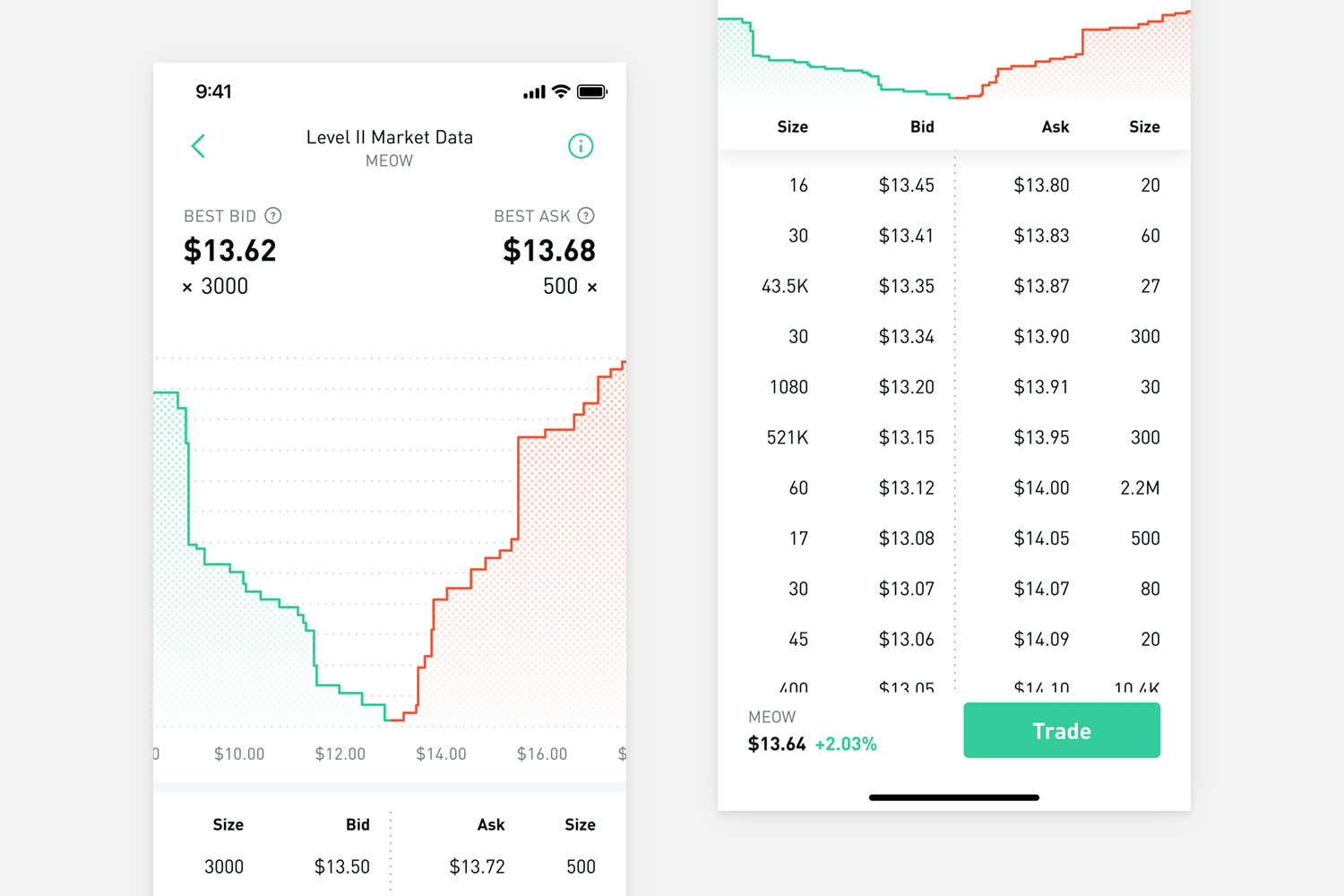 In addition to revamping Gold, we've added several other features to help you stay informed and invest more confidently. Now, it's even easier to keep track of the markets and manage your investments. Here are some recent updates, in case you missed them:
Robinhood Snacks
Our financial newsletter and podcast bring you free, daily, and digestible financial news. You can sign up for the newsletter here, and listen to the podcast on Apple Podcasts, Google Podcasts, Spotify, and other providers.
New Charts on Web
We added candlestick charts and indicators for stocks and cryptocurrencies on Robinhood Web. These new tools can help you better understand the markets and analyze the latest trends.
Stay in the know, even when you're not logged in
Get access to Robinhood's stock and crypto pages faster, even if you aren't logged into your Robinhood account. Track prices and view charts, news, and company info, or share pages with friends.
Robinhood Crypto
Robinhood Crypto continues to grow, and is now live in 39 states including New York. You can trade seven cryptocurrencies such as Bitcoin and Ethereum, and get news and price movement alerts for 10 additional cryptocurrencies.