New and Improved. And Automatic.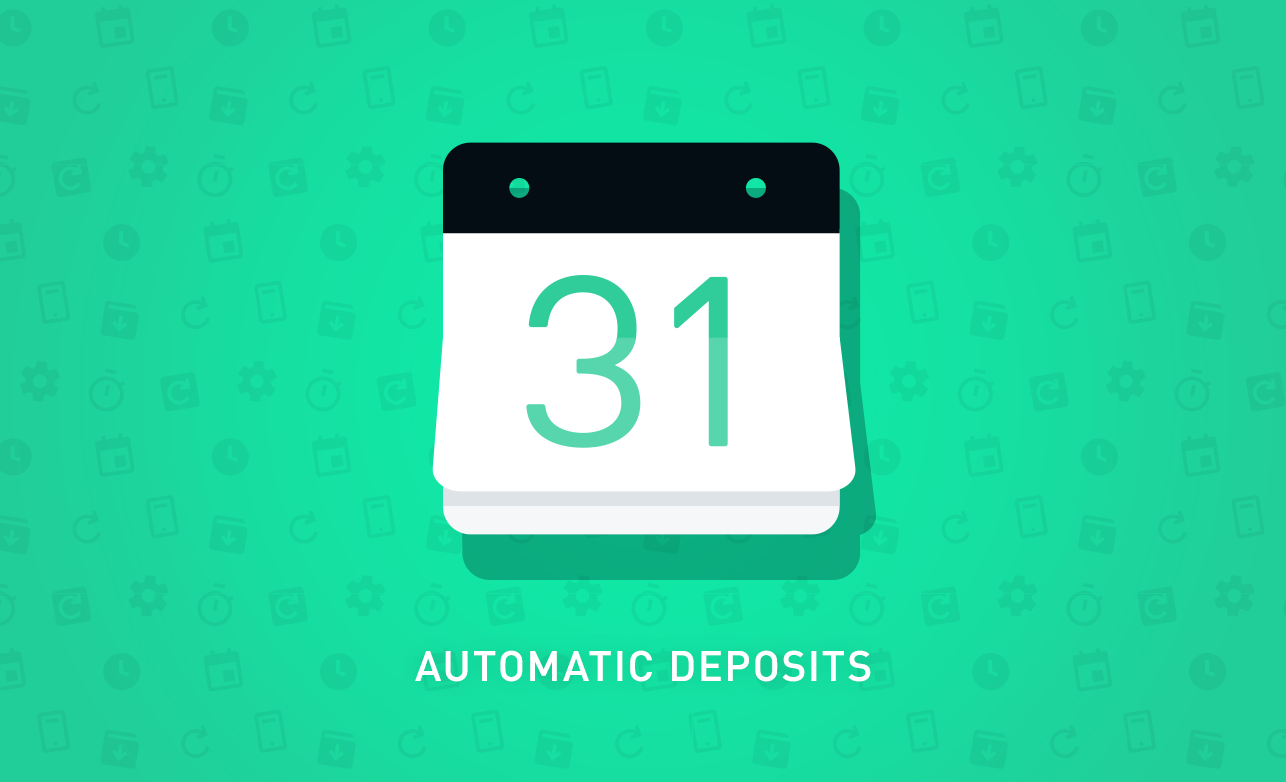 Robinhood now supports Automatic Deposits and more
Hi Robinhoodies! Today, we released a bundle of shiny, sparkly features. We think you'll enjoy the new and improved Robinhood. 
With Automatic Deposits, you can schedule transfers on a weekly, biweekly, monthly, or quarterly basis. Learn more about Automatic Deposits here. 
In addition to performance improvements, the new update includes support for instant account verification for PNC and Silicon Valley Bank. You can also change your linked email account and share Robinhood with friends from within the app. 
In case you missed it, we rolled out new order types in the last update! Robinhood now supports market orders, limit orders, stop limit orders, and stop orders. Certain orders may be entered as good for the day or good till canceled (GTC), too. Learn more about our order types here. 
Cheers!
The Robinhood Team