Our Journey to Robinhood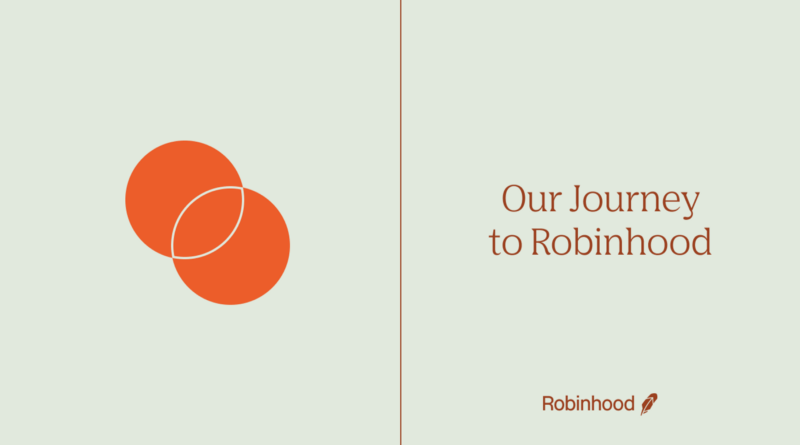 Every start-up's journey is different. But often a good outcome is to be acquired by a larger company that's interested in your business, technology, people, or all of the above. That means the startup built something interesting and valuable — or assembled a team with those characteristics — and that's great! In Quantopian's case, we loved Robinhood's mission and scale, and we were excited to be acquired by Robinhood in 2020.
John Fawcett and I co-founded Quantopian in 2012, which provided software tools and libraries for quantitative finance. We developed a research platform for quantitative investing focused on retail investors. We built valuable intellectual property and all the high-performance software that powered it, as well as a team of stellar people who lived and breathed financial data for nearly a decade.
We talked to several prospects, but it was Robinhood's mission to democratize finance for all, and its impressive growth and technology-first mindset that set it apart from the rest. John and I are very thankful for the support we received from the corporate development team. They helped us manage our third-party relationships during the acquisition process to make sure we transitioned in a responsible way. When the acquisition process was finally completed, the Quantopian team embarked on a major change in the midst of a historic pandemic. Quantopian was one of Robinhood's first acquisitions, and we're grateful for everyone who helped us get acclimated.
I was tapped to lead several engineering teams within brokerage engineering, while also acting as the engineering site lead for the new NYC office. I've worked closely with our recruiters and other engineering leaders to make the NYC office a center of gravity, where important work and decisions are made. I've also participated in several other ongoing efforts, like being part of our engineering hiring committee. This work has given me a broad view of the organization, and has allowed me to meet other colleagues despite our remote work conditions.
I was struck by the level of support I've experienced at Robinhood; now we have much better resources for operations, customer research, product operations, legal and compliance, and all the other functions that our startup never really had. At the same time, there were still aspects of Robinhood's entrepreneurial culture that are reminiscent of the start-up mentality. All areas of the business were leveling up and our engineering group's scaling framework was taking shape. For example, some services that had been designed for a much smaller scale have been tweaked and improved while older systems that needed rewriting have been modernized. There's a big effort to improve various business processes and to hire talented people at every level. Our biggest challenge is finding the right balance between maintaining and improving our existing systems in the face of rapid growth, and working on new product development.
For all these reasons, we found that it's a great time to join Robinhood. We're big enough to have interesting scale challenges, but also small enough to have an impact on our mission.
John and I had a lot of big dreams for Quantopian back when we started it. We managed to make a dent in the universe, and get a big portion of the quantitative finance world to know about us and use our tools. Acquisition by a larger company wasn't what we originally had set out to do — but I'm truly delighted that we ended up where we are. It means that the technology we built at Quantopian can now be used at a much larger scale in new and innovative ways. I'm proud we ended up being part of Robinhood. Robinhood's mission rings true to me and I'm fortunate that I can help make it into a reality.
Robinhood and Medium are separate and unique companies and are not responsible for one another's views or services. All investments involve risk and loss of principal is possible. Robinhood Financial, LLC (member SIPC), is a registered broker dealer. Robinhood Securities LLC (member SIPC), provides brokerage clearing services. Robinhood Crypto, LLC provides crypto currency trading. All are subsidiaries of Robinhood Markets, Inc ('Robinhood').
Tweet us — Like us — Join us — Get help — Disclosures