Q&A with Robinhood CEO Vlad Tenev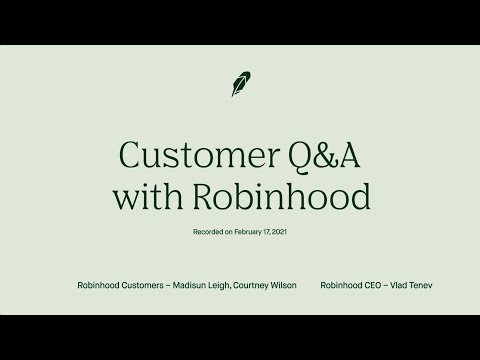 Vlad answers customer questions about Robinhood. 
Our customers are our top priority and we want to know what's on your mind. We're kicking off a new Q&A series with our leadership team so we can answer your questions directly.   
This week, our CEO Vlad Tenev sat down with two of our customers to talk about recent events and what the future holds.   
We believe the financial system should be built to work for everyone, not a select few. We're excited to continue these open conversations with you.