Robinhood and Circle Join Forces to Bring USDC to Customers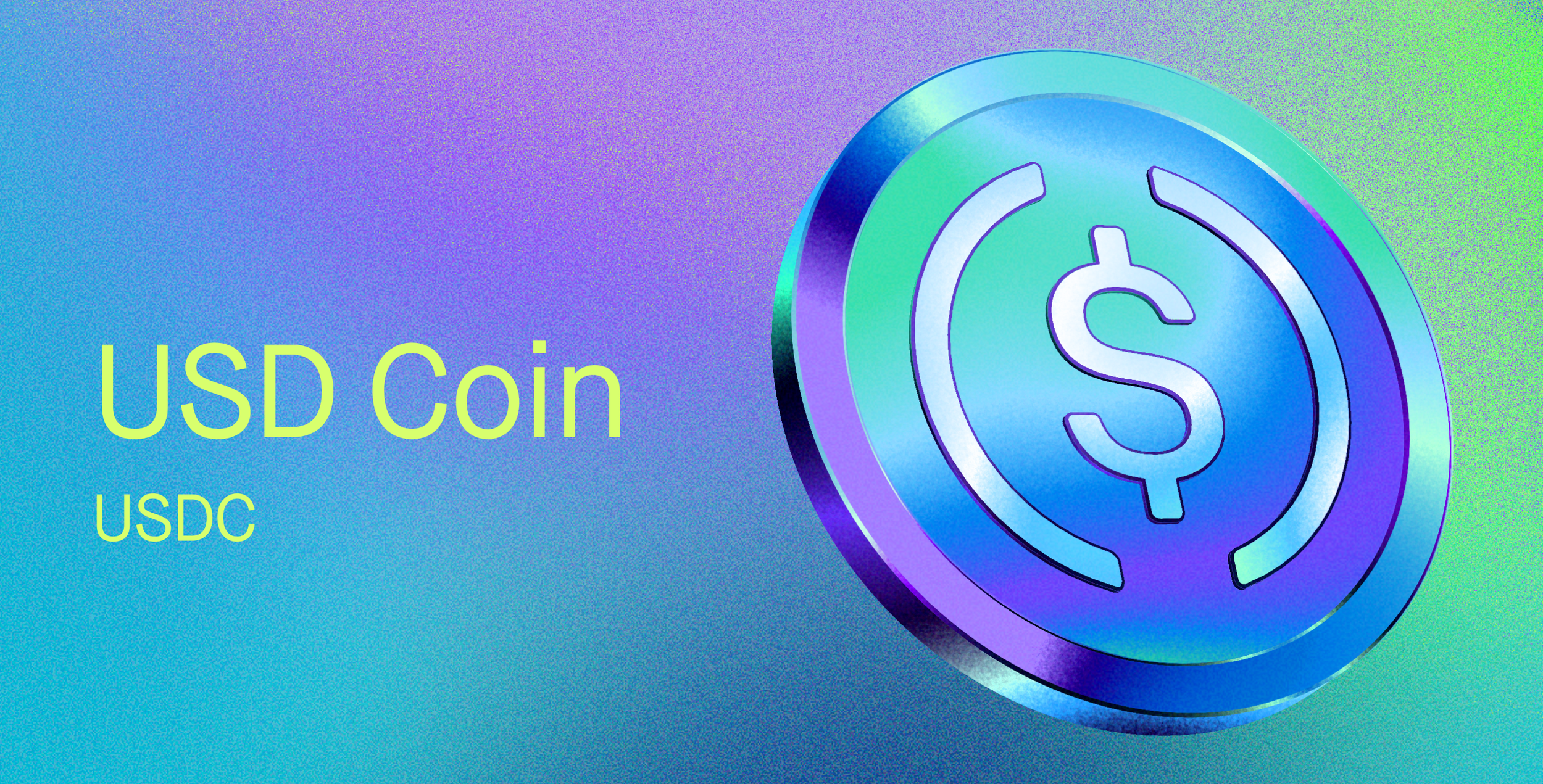 Issued by Circle, USDC is the first stablecoin available to buy and sell on Robinhood Crypto and on the new Robinhood Wallet
On the heels of last week's USD Coin (USDC) listing, Robinhood today announced a new strategic partnership with Circle that will allow customers to buy and sell USDC on Robinhood, access exclusive in-app educational modules, earn rewards, improve our settlement efficiency, and more. The deal also allows customers to easily transfer and use USDC on the new Robinhood Wallet (currently in beta).
"Circle's mission to raise global economic prosperity aligns very closely with our efforts to provide greater access to the financial markets and democratize finance for all," said Johann Kerbrat, Chief Technology Officer and GM of Robinhood Crypto. "USDC will play a crucial role in helping our customers get their dollars into web3 through a trusted and transparent source. It's a crucial addition to our product to enable our customers to experience web3 dapps and defi, without exposing themselves to volatility within the market."
USDC Listing
The addition of USDC last week brings the total number of assets available to buy and sell through Robinhood Crypto to 17, and is the first stablecoin listed on the app. Robinhood supports withdrawals of USDC on ethereum and polygon, and is now also available to use & transfer on the  Robinhood Wallet, which launched in beta to 10,000 iOS customers on the waitlist yesterday.  
As stablecoins become increasingly important to make payments and serve as trading pairs for core crypto assets, USDC provides a safe and flexible solution for Robinhood Crypto customers. 
USDC is issued by Circle and is a fast, safe, and efficient way to send, spend, and exchange money, with more than $50 billion in circulation today*. Billions of USDC change hands daily, and because USDC reserves are fully backed by cash and short-dated U.S. treasuries, every USDC is redeemable 1:1 for U.S. dollars**. Circle is a licensed money transmitter in many states and conducts annual audits of USDC reserves,  which are also attested monthly. Circle built USDC to a higher standard and regularly seeks to conform to sanctions and compliance requirements globally. 
Learn and Earn
Robinhood and Circle are working closely to develop and build custom educational programs to teach customers the basics about USDC and Circle. Customers who complete the free courses will be eligible to receive rewards, which will be paid out in USDC. These modules, called 'Learn and Earn,' will be available to all Robinhood Crypto customers via Robinhood Learn and directly within the app. They'll be rolling out broadly over the coming months. 
Improved Efficiency 
As part of the deal, we'll leverage Circle's payment infrastructure in order to make settlements more efficient across Robinhood and between our counterparties, which will greatly improve the flow of money in the 24/7 crypto market. This work will begin immediately and become fully integrated in early 2023. 
Availability
USDC is available today on Robinhood and is seamlessly integrated for those using the Robinhood Wallet beta. Customers can see all of the cryptocurrencies currently available to buy and sell through Robinhood Crypto here and can learn more about Robinhood Wallet here. 
* As of August 19, 2022: https://www.circle.com/en/usdc 
**USDC reserves are held in the custody and management of leading U.S. financial institutions, including BlackRock and BNY Mellon. Each month, Grant Thornton LLP, one of America's largest audit, tax and advisory firms, provides third-party assurance as to the size of the USDC reserve. Circle is regulated as a licensed money transmitter under U.S. state law and their financial statements are audited annually and subject to review by the SEC.
Disclosures: Robinhood facilitates USDC purchases and redemptions from Circle. Robinhood is not the issuer of USDC, does not hold reserves for USDC, and has no obligation to repurchase your USDC for USD. See the Robinhood Crypto Customer Agreement for additional information.
Cryptocurrency trading and custody services are provided through an account with Robinhood Crypto, LLC (NMLS ID 1702840). Self-hosted and self-custodial cryptocurrency features are enabled through using software services provided by Robinhood Non-Custodial Ltd.