Robinhood and Say Empower a New Generation of Owners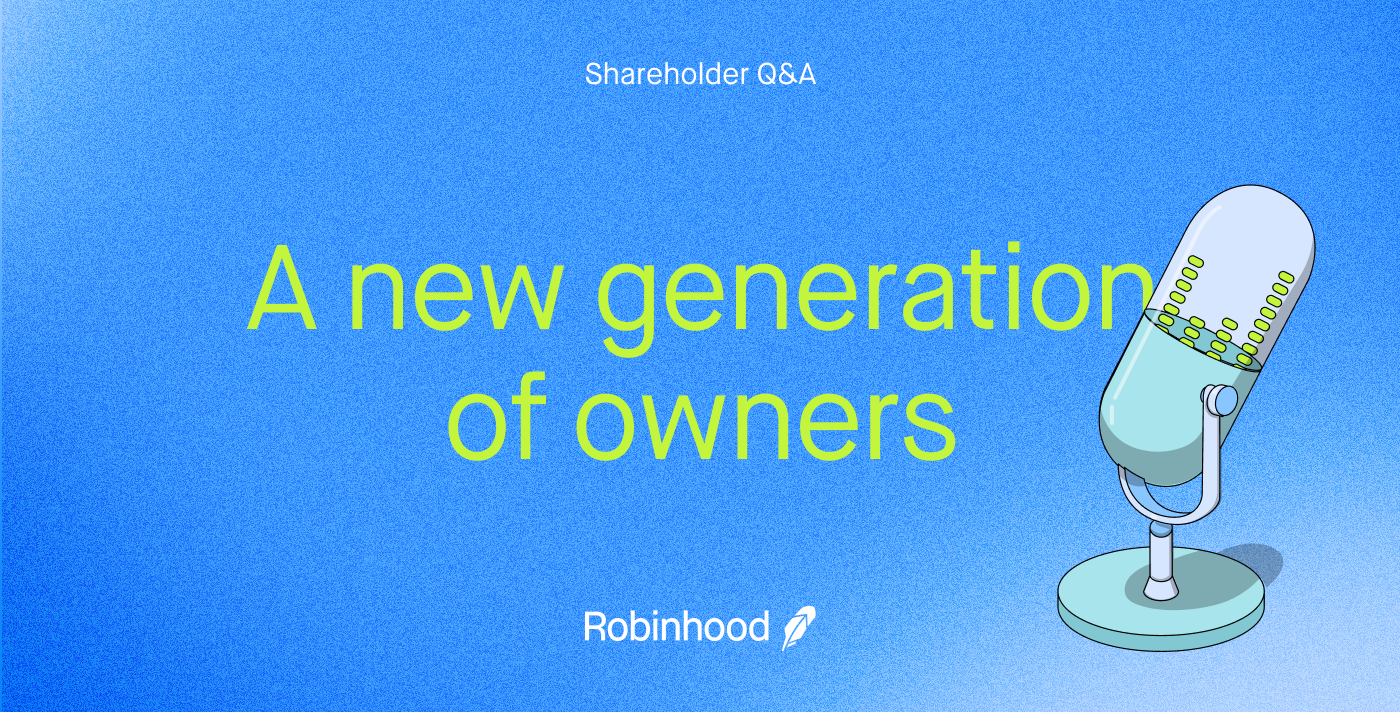 Starting today, we're rolling out Shareholder Q&A powered by Say on the Robinhood App
Today, we're excited to share that we've integrated Say's Shareholder Q&A experience right into the Robinhood app, so you can ask questions to leaders of the companies you invest in.
At Robinhood, we believe that everyone should be an investor, and that every investor should feel a sense of ownership in the companies they invest in. Historically, Wall Street insiders and financial institutions had the ear of company leadership. Shareholder Q&A gives everyday investors the opportunity to make their voices heard alongside a community of their fellow shareholders, and offers company leaders a way to connect directly with the everyday people that invest in their companies.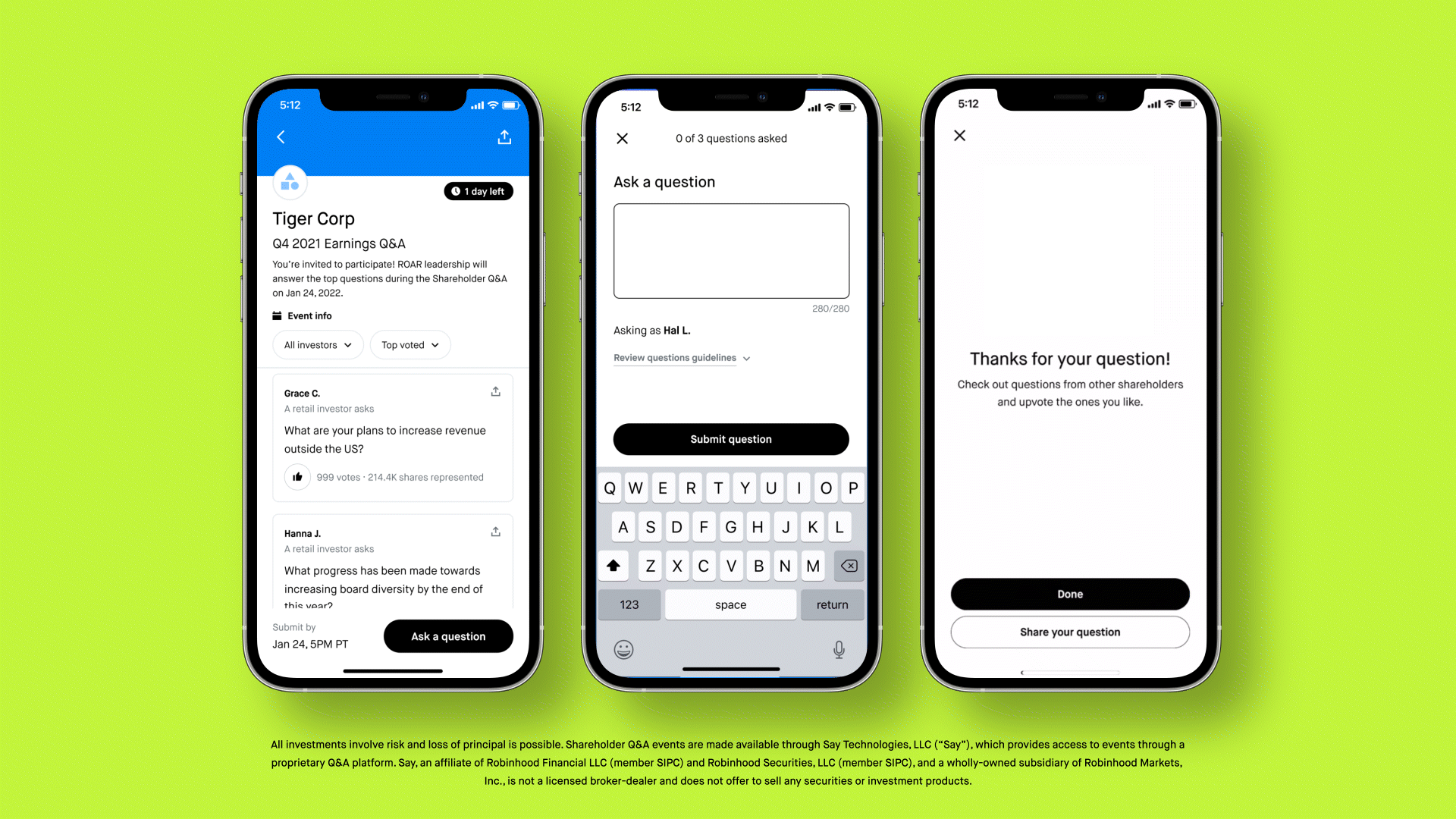 Shareholder Q&A will be available for all shareholders of participating companies in Say's network. Shareholders of those companies will be able to ask and upvote questions and read responses from company leadership. Learn more about Shareholder Q&A and whether you will be able to participate here. We're beginning to roll this out to customers starting today, with HOOD shareholders being the first ahead of the earnings call on Thursday, January 27, 2022. 
Robinhood Financial joins a number of other brokerages that have used Say to connect their customers with the companies they invest in. We're delighted for our customers to join that community with the same approachable, and easy-to-use design that made investing accessible to everyone. 
This is just the first step in expanding what it means to be an investor. Over the next year, you'll see us continue to deliver new ways for our customers to meaningfully connect and engage with the companies they support. 
Disclosures: All investments involve risk and loss of principal is possible. 
Shareholder Q&A events are made available through Say Technologies, LLC ("Say"), which provides access to events through a proprietary Q&A platform. Say, an affiliate of Robinhood Financial LLC (member SIPC) and Robinhood Securities, LLC (member SIPC), and a wholly-owned subsidiary of Robinhood Markets, Inc., is not a licensed broker-dealer and does not offer to sell any securities or investment products. 
None of the information made available to investors through the service constitutes a recommendation, solicitation, or offer to purchase or sell any securities or pursue any investment strategy.