Robinhood: At a Play Store near you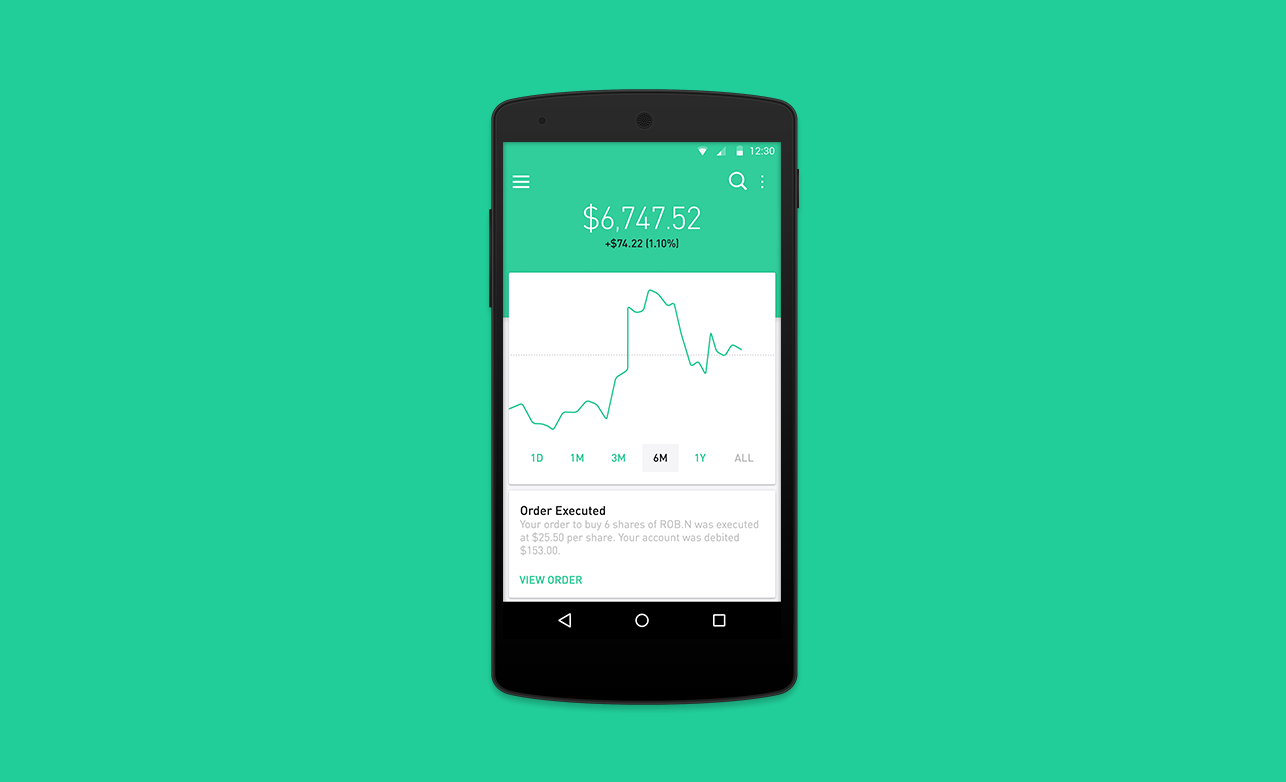 Robinhood for Android is here.
Today, we're delighted to introduce Robinhood for Android, bringing us one step closer towards making financial services accessible to everyone. Robinhood lets you invest in the companies you know and love, for free. That's right — paying $10 to trade is a thing of the past.
Crafted by former Android engineers from Pandora and Google, Robinhood for Android sports Material Design elements from Lollipop, features engaging swipe-to-trade animations, and embraces color to effortlessly display market hours and market moves.