Robinhood is Democratizing IPOs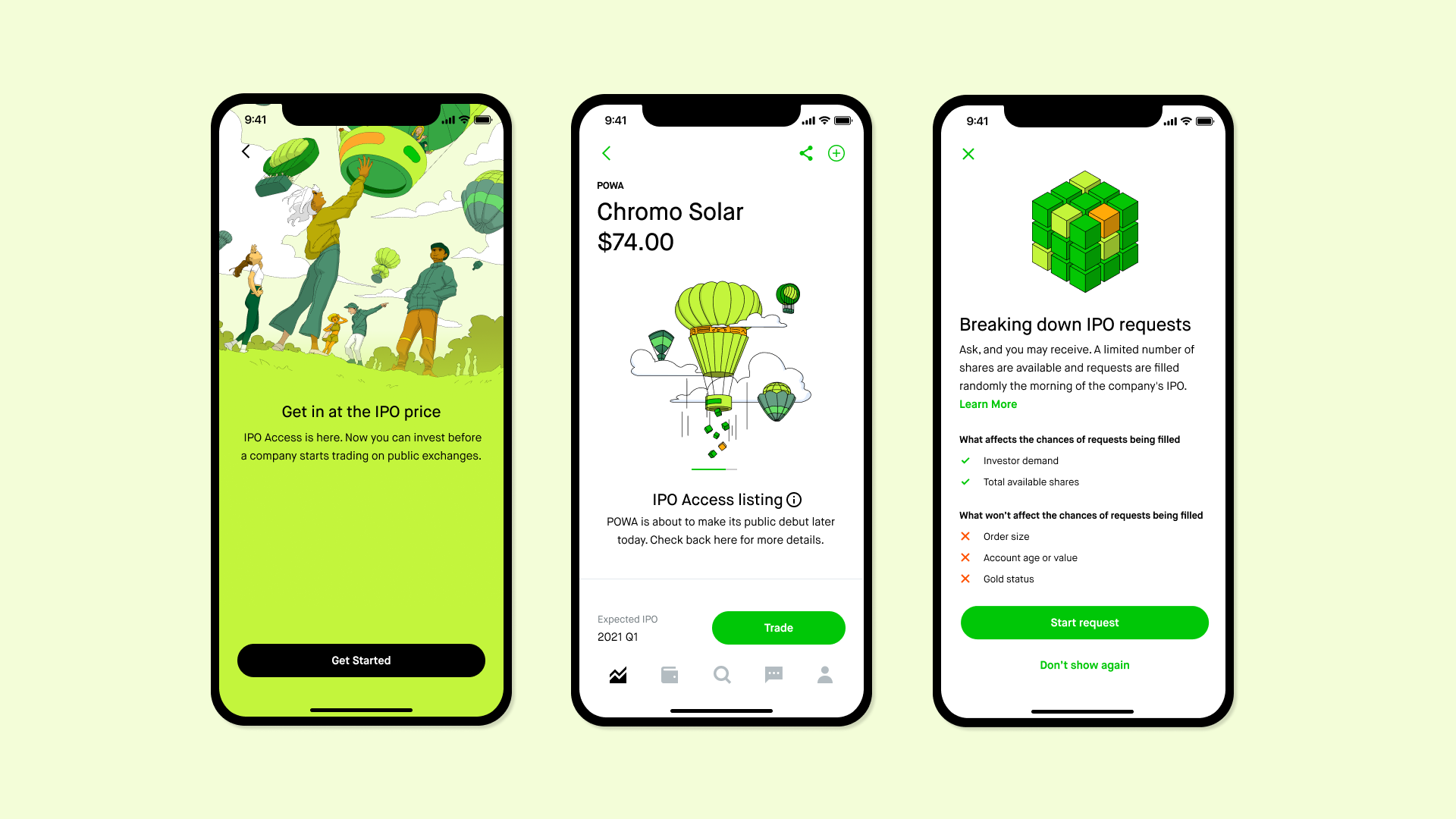 Today, we're starting to roll out IPO Access, a new product that will give you the opportunity to buy shares of companies at their IPO price, before trading on public exchanges. With IPO Access, you can now participate in upcoming IPOs with no account minimums.
Most IPO shares typically go to institutions or wealthier investors. With IPO Access, everyday investors at Robinhood will have the chance to get in at the IPO price. 
Here's how it works!
1. Discover upcoming IPOs from a list of participating companies that plan to distribute shares to Robinhood. You can also follow those companies to stay up to date on milestones, and read their preliminary prospectus to learn about the business model, management team, and risk factors.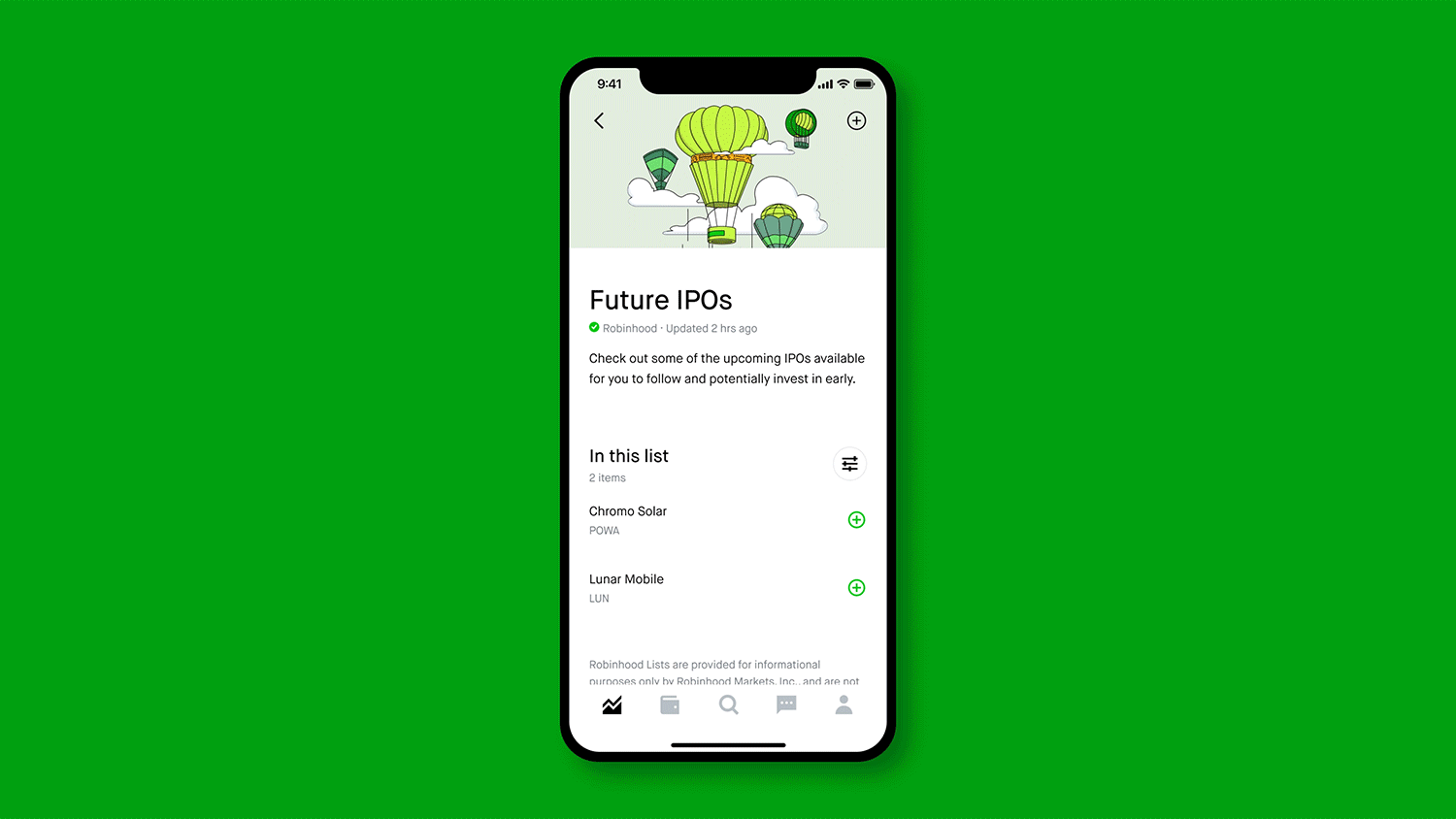 2. Request to buy shares of companies at their initial listing price range. When the final price is set, you'll be able to review, edit, or cancel your request, before shares are allocated to Robinhood customers.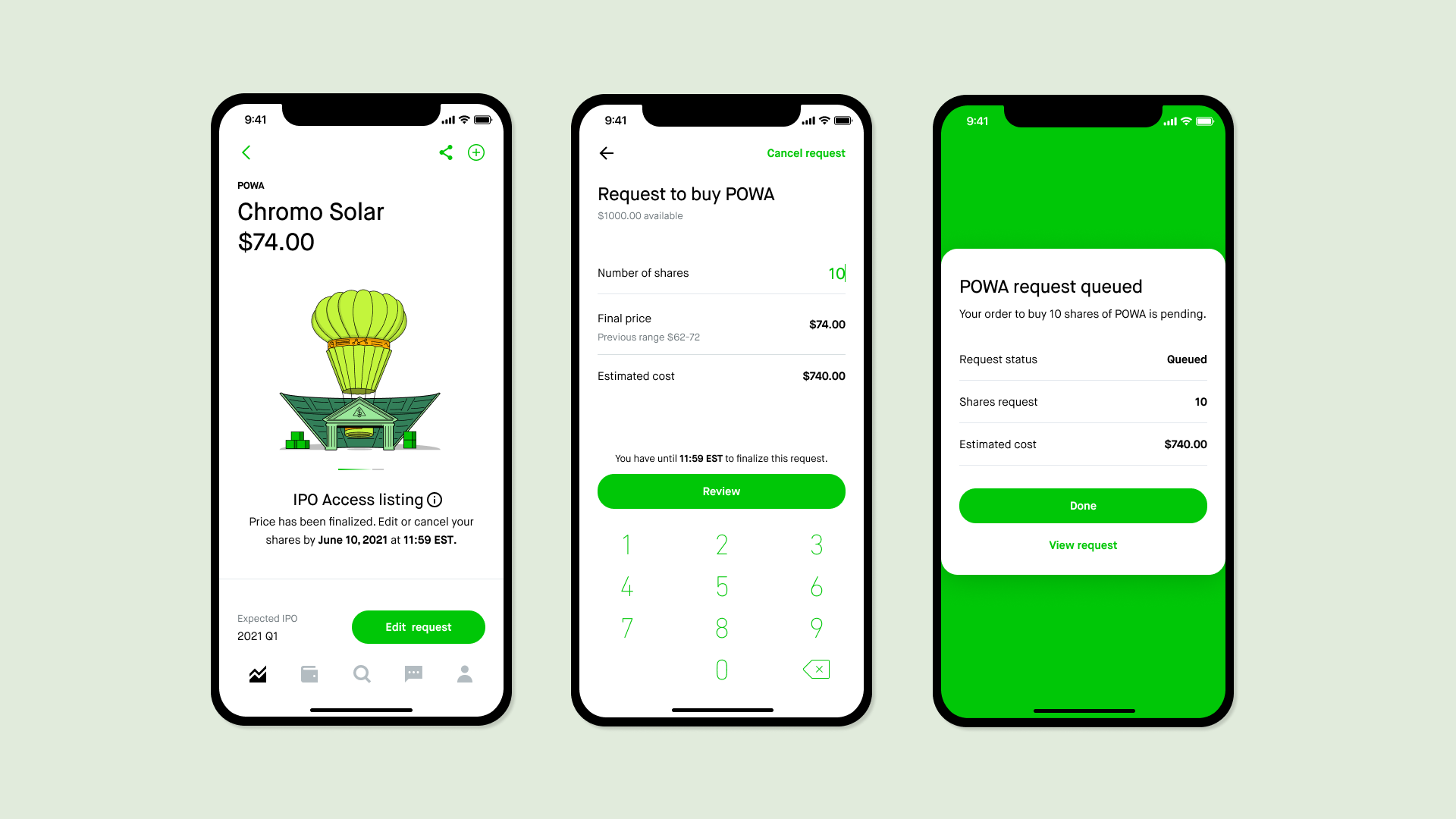 3. Watch and wait—IPO shares can be very limited, but all Robinhood customers get an equal shot at shares regardless of order size or account value.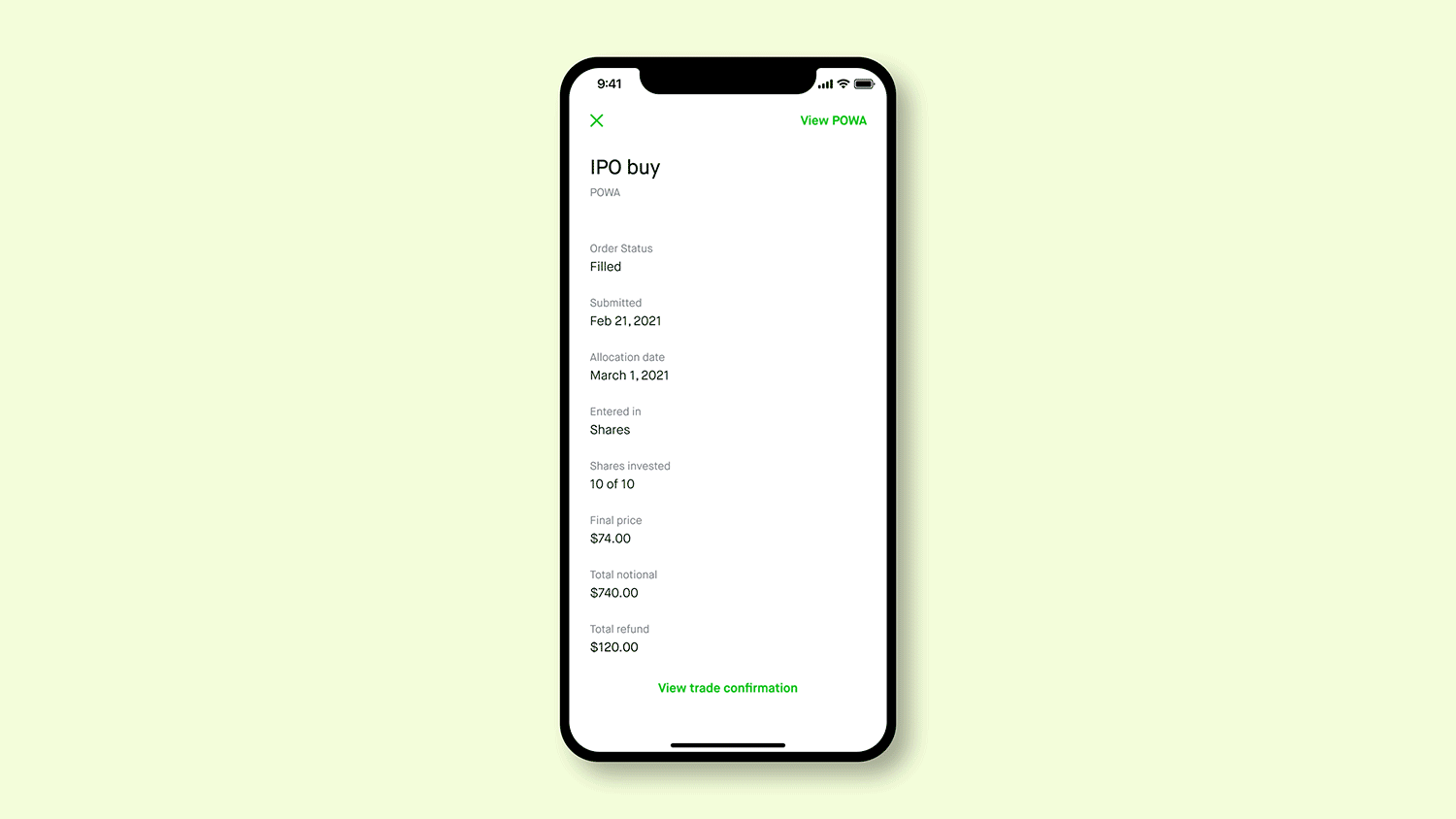 IPO Access is rolling out gradually to all customers over the coming weeks. In the meantime, check out our Help Center to learn more. You can also read about how the IPO process works on Robinhood Learn and things to keep in mind so you can invest with confidence.  
Here's to democratizing IPOs for all!  
IPOs can be risky and speculative investments, and may not be appropriate for every investor. Learn more.