Robinhood Learn—the building blocks of your financial journey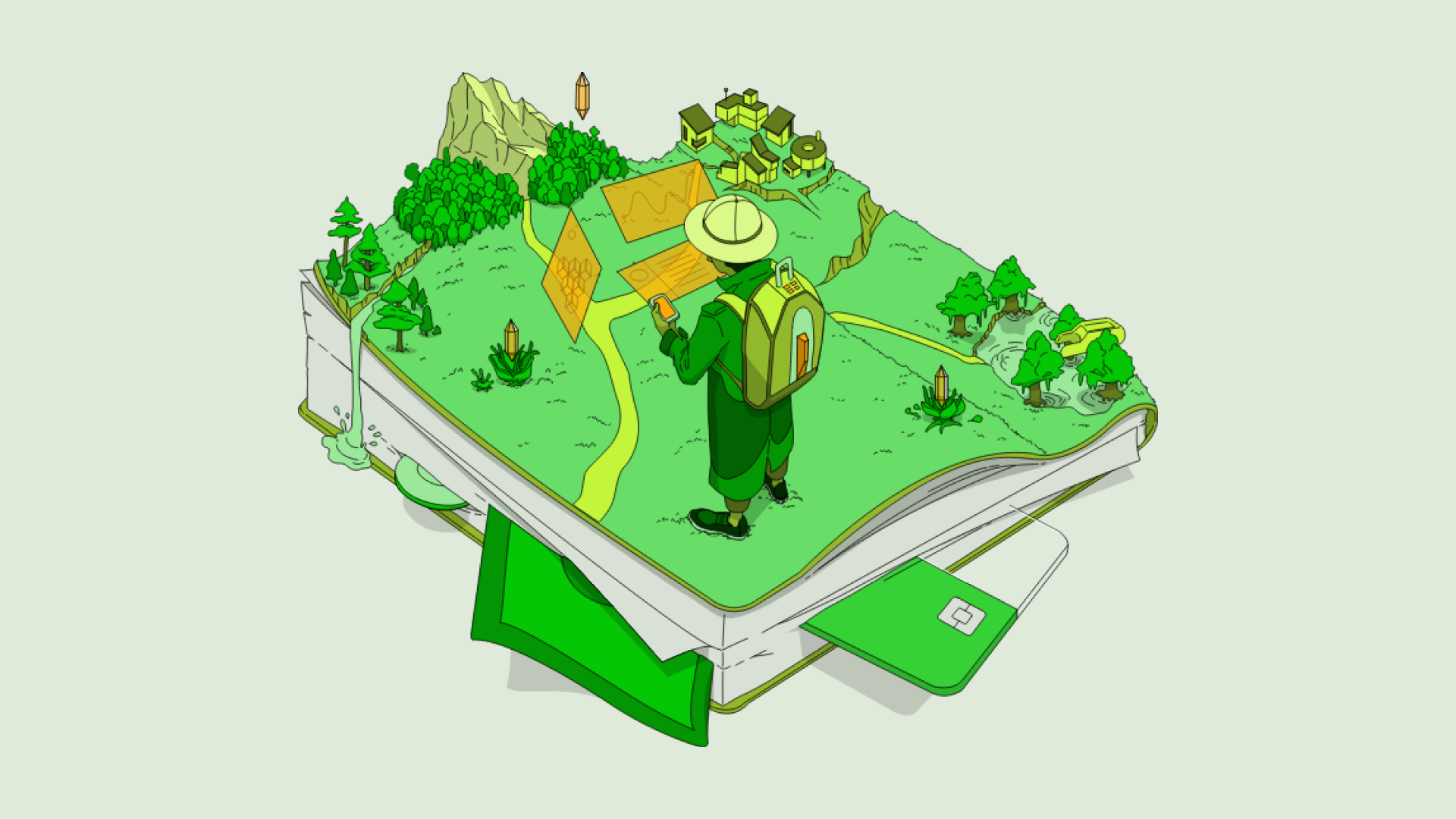 What you need to know about investing from the get-go
With millions of new people joining Robinhood and investing for the first time, financial education has never been more crucial. As we continue our work to democratize finance for all, we remain focused on expanding our educational resources and making financial information more accessible.
To kick off the new year, we've revamped and expanded our educational resource hub, Robinhood Learn. Now, it's even easier to explore the hundreds of digestible articles we offer on the basics of investing, investing lingo, and market trends.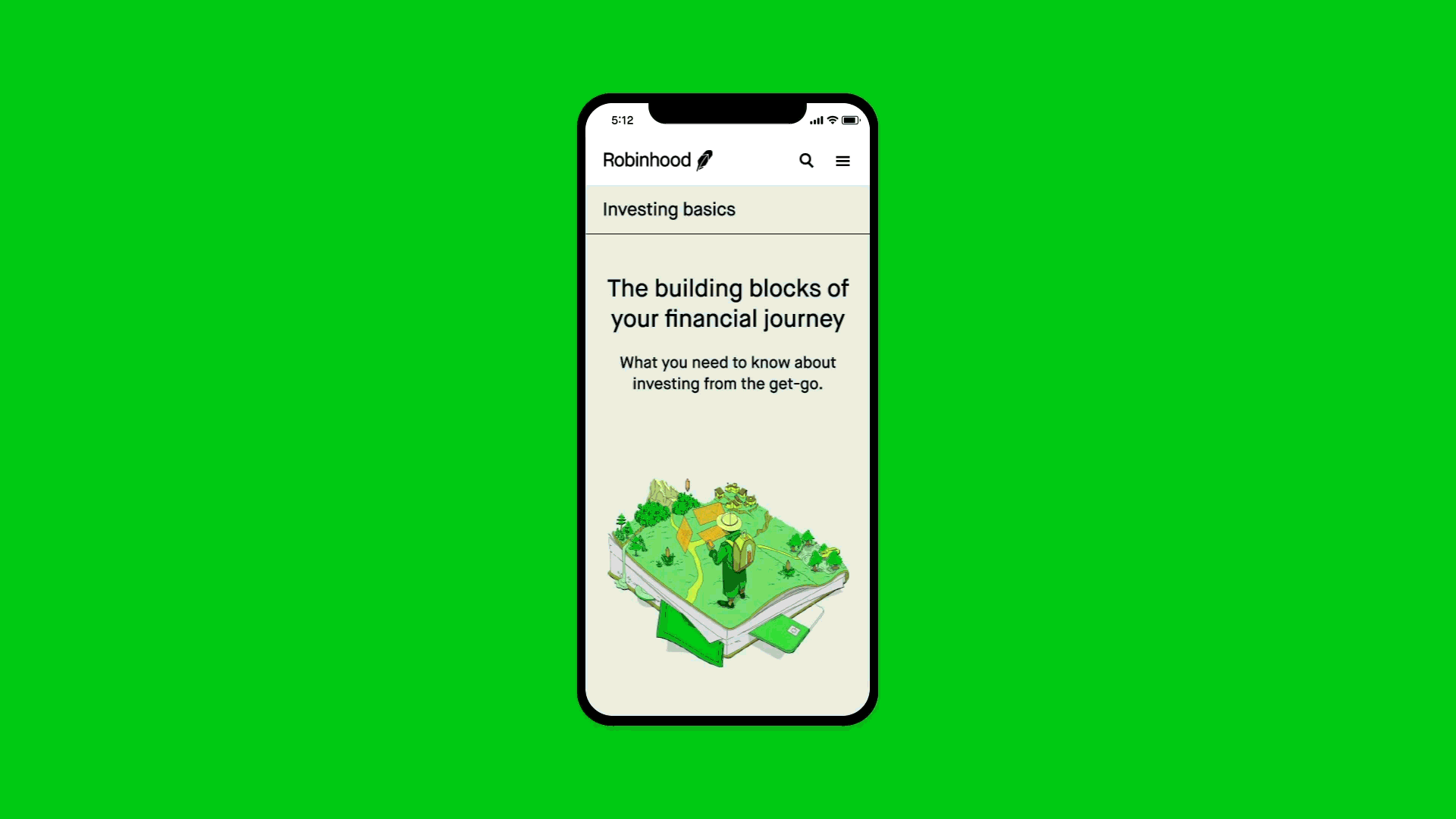 Browse our new Investing 101 guide to learn about investing strategies and get the low-down before you dive in, or check out our library of investing basics and definitions. Here are some topics to get you started:
As we continue to expand our options education materials, we also created a new section to help you learn the ins and outs of options trading.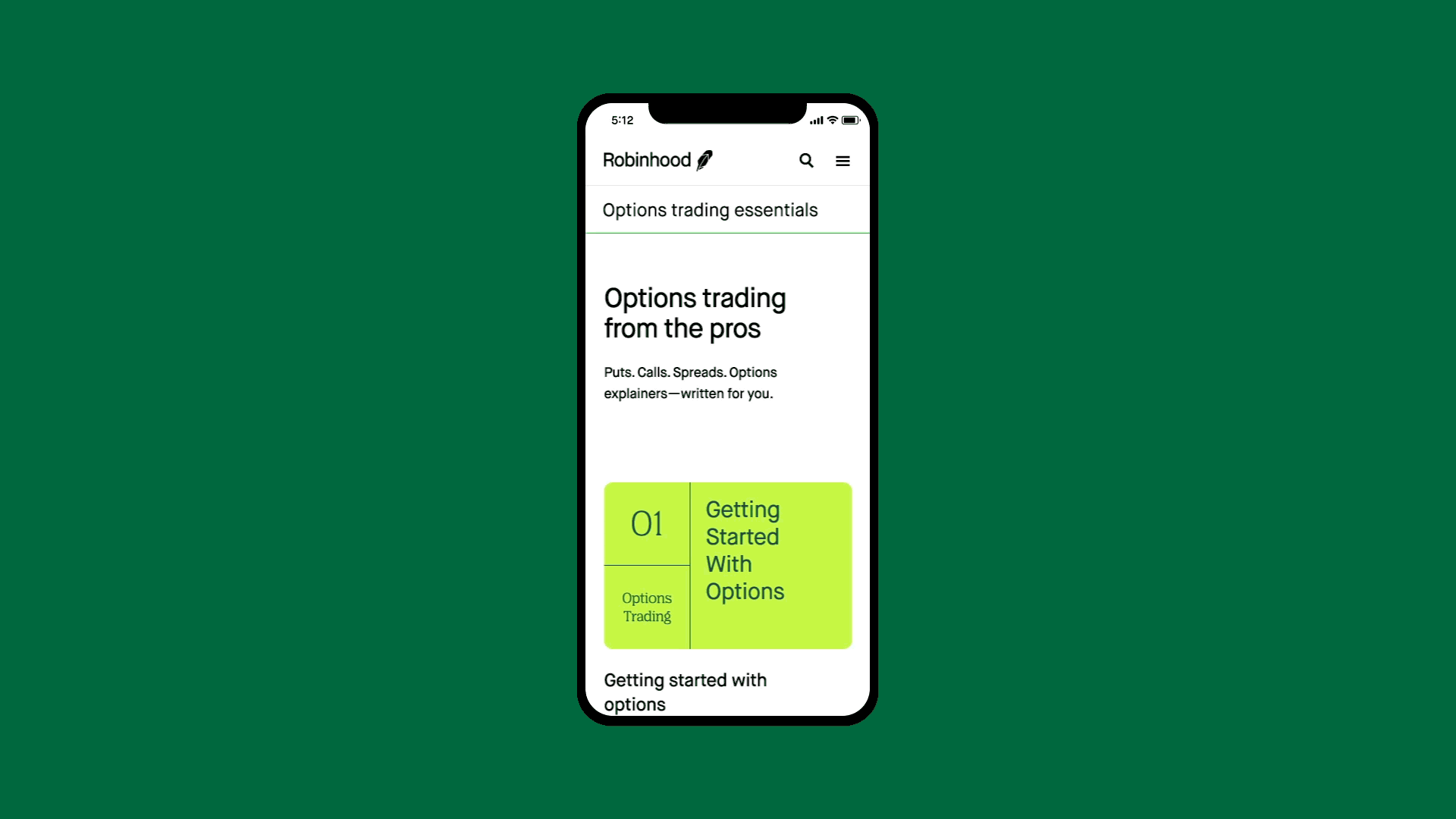 With the help of our experienced writers and editors who've joined us from publications including The New York Times, Forbes, and Quartz, we've published more than 800 articles to help guide you on your financial journey. More than 3.2 million people have already discovered our Learn articles, and we hope this update will prove to be a financial resource for even more in 2021.
All investments involve risk, including the possible loss of capital.Options trading entails significant risk and is not appropriate for all investors. Options transactions are often complex and may involve the potential of losing your entire investment. Investors should consider their investment objectives and risks carefully before investing in options. To learn more about the risks associated with options, please read the Characteristics and Risks of Standardized Options before you begin trading options.