Robinhood Lowers Margin Interest Rate from 5% to 2.5%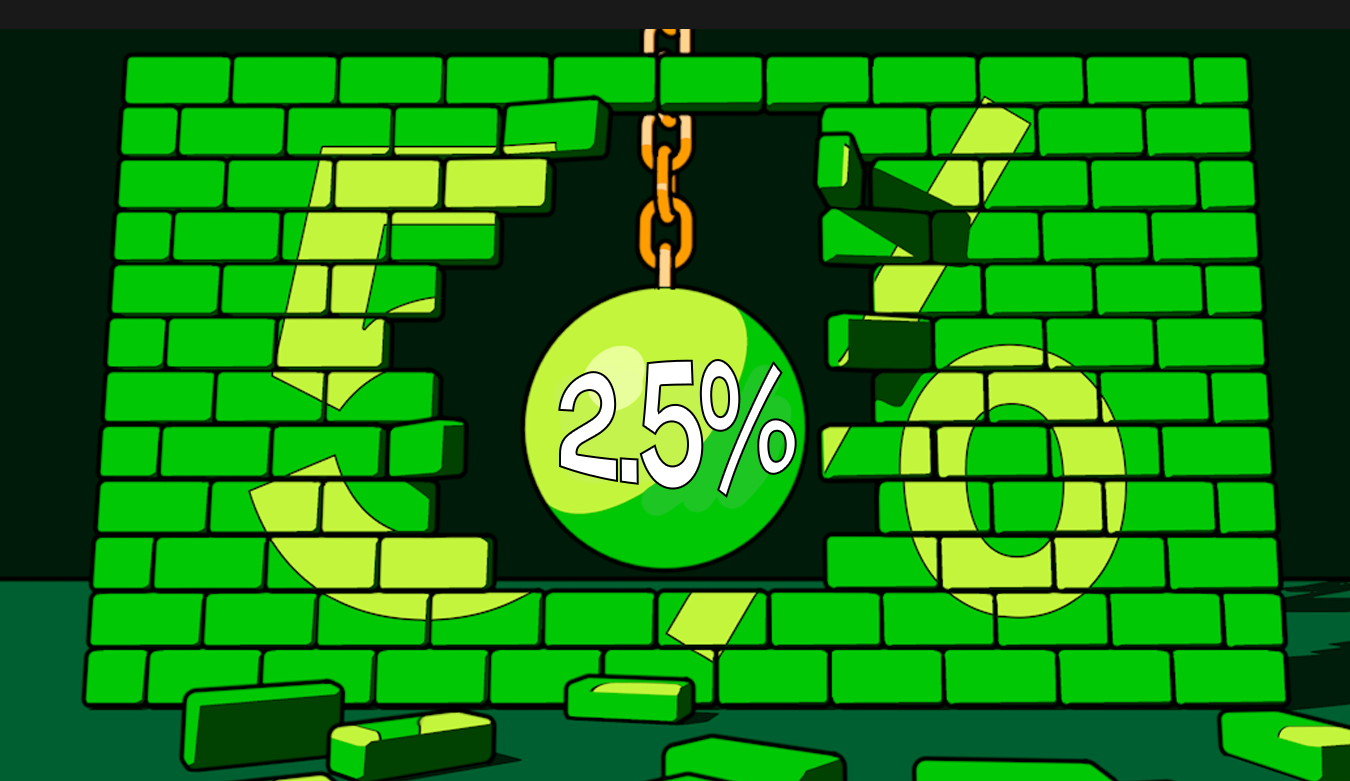 Introducing one of the most competitive rates in the industry
Today, we're excited to announce that we're lowering our annual margin interest rate from 5% to 2.5%, making it one of the lowest and most competitive rates in the industry.
At Robinhood, we're driven by our mission to democratize finance for all. We started with removing barriers like commission fees and account minimums, and continue to look for ways to lower the cost of investing services across the board––and inspiring others to do the same. By lowering our margin rate, we're taking another step in passing the most value back to our customers. 
Margin investing is offered to eligible customers through Robinhood Gold, a suite of premium investing products including Nasdaq Level 2 market data and Morningstar Research Reports, for only $5 a month. The first $1,000 of margin is included in the $5 monthly fee. After that, customers pay a flat 2.5% yearly interest rate on any amount used above $1,000. Our pricing is straightforward and the same for every eligible customer, regardless of their account size. 
Margin can help investors take advantage of investing opportunities, and maximize their potential gains if the stock price goes up. Margin isn't for everyone, and involves the risk of greater losses. If margin isn't for you, or you aren't eligible, you can take advantage of other products offered through Robinhood Gold. Learn more.
We hope you enjoy our new, lower rate. 
Commission-free trading means $0 commission trades placed on self-directed accounts via mobile devices or web. Keep in mind, other fees may still apply. Please see our fee schedule.
Margin trading involves interest charges and risks, including the potential to lose more than deposited or the need to deposit additional collateral in a falling market. Before using margin, customers must determine whether this type of trading strategy is right for them given their specific investment objectives, experience, risk tolerance, and financial situation.
For more information please see Robinhood Financial's Margin Disclosure Statement, Margin Agreement and FINRA Investor Information. These disclosures contain information on Robinhood Financial's lending policies, interest charges, and the risks associated with margin accounts.