Robinhood Partners with The National Association of Securities Professionals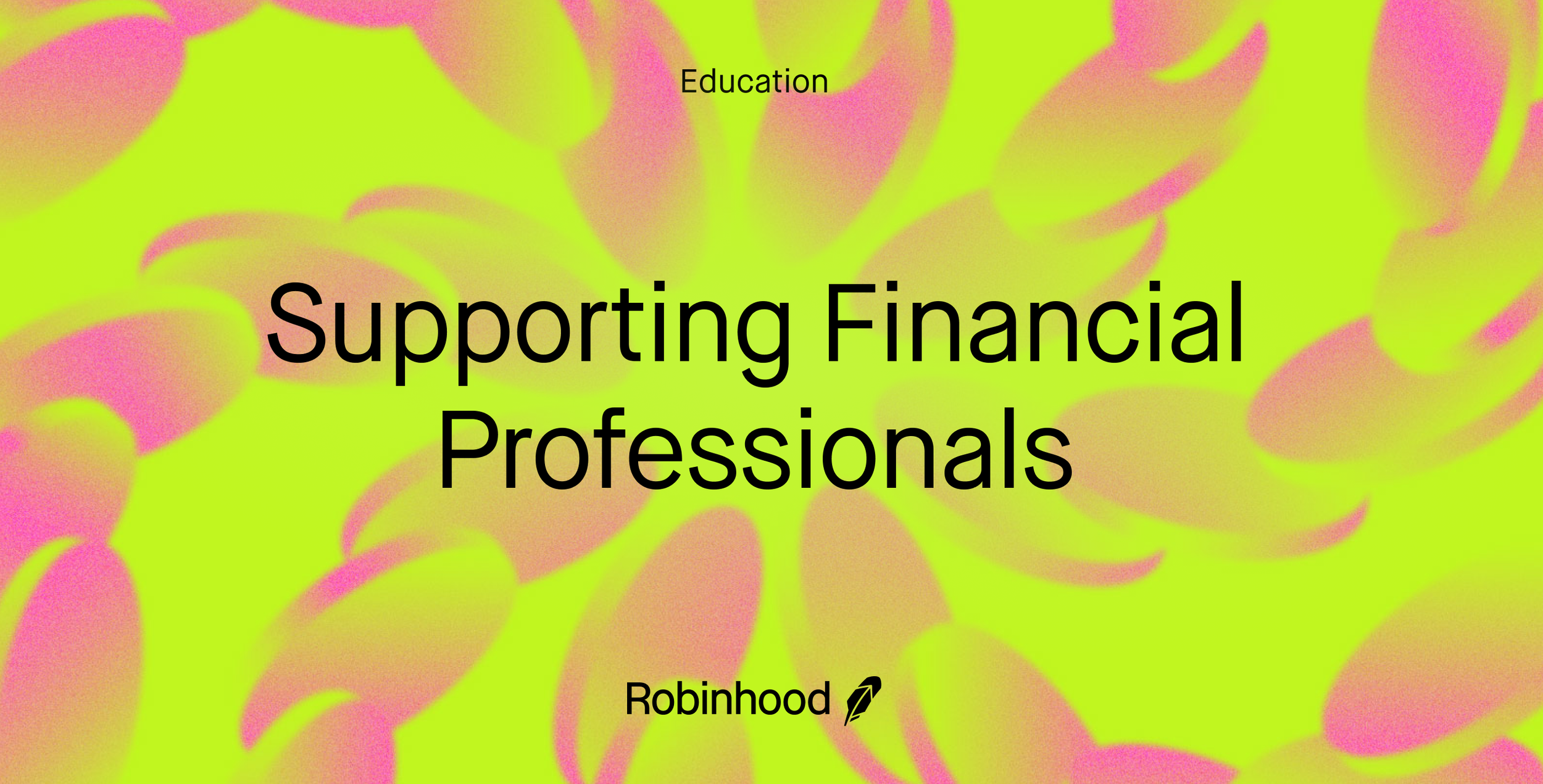 The partnership aims to provide financial literacy and professional coaching  to students and young professionals over the next three years
Financial literacy is core to what we do at Robinhood. We want our customers and the next generation of retail investors to have access to the financial education tools and coaching they need to make informed financial decisions.  We're also aware that improving access to financial education requires close partnership with the public sector and educational institutions. 
To that end, we've partnered with the National Association of Securities Professionals (NASP), the premier organization that helps communities of color achieve inclusion in the financial services industry. The three-year partnership will help to launch the NASP Institute and aims to reach students and young securities professionals through a mix of financial literacy programs including:
Financial Literacy Programming for Middle and High School Students
Development of Investor Literacy Learning Modules for young professionals
Networking building opportunities for students and young professionals through mentorship, coaching and fireside chats with financial industry professionals
"We are proud to partner with NASP to empower more diverse representation in the securities industry," said Dan Gallagher, Chief Legal, Compliance, and Corporate Affairs Officer, Robinhood Markets. "Our organizations have a shared mission and belief that everyone should have access to the tools and education they need to achieve their dreams."
"NASP is equally excited about this partnership with Robinhood on our NASP Institute, which will feature career development, capability building, research and insights that will support underserved groups within the financial sector," said Ronald C. Parker, President and CEO of NASP.  "This partnership will build the next generation of financial service professionals."
Our partnership with NASP follows our recent partnerships with West Virginia University, to provide financial literacy to student athletes; the National Bankers Community Alliance, the nonprofit arm of the National Bankers Association, to develop their Millennial Wealth Building initiative. We also expanded Robinhood's paid fellowship program for Historically Black Colleges & Universities (HBCU) students this summer. This program opens doors for students with little or no professional experience to explore career opportunities in finance and tech that otherwise might not be available to them, and contributes to a diverse talent pipeline into Robinhood. 
We hope to continue building relationships with nonprofit partners who share our mission to democratize financial literacy in our communities.