Robinhood Signs Operation HOPE's Investors' Bill of Rights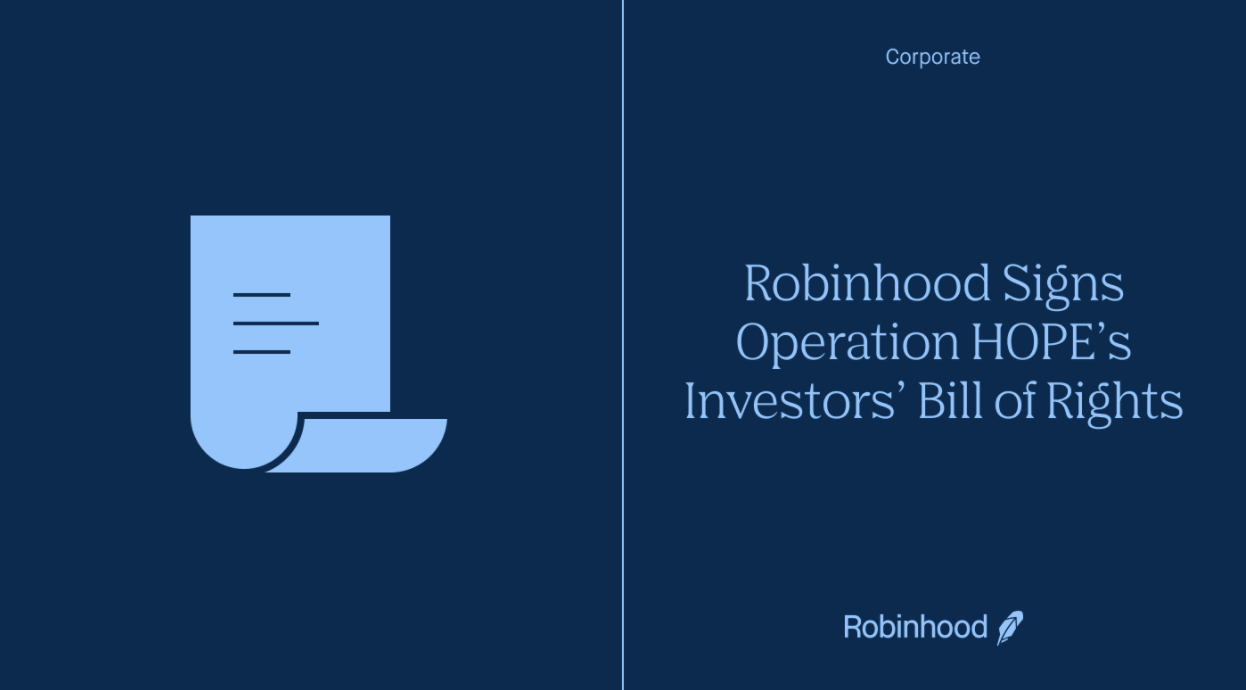 At Robinhood, democratizing finance is core to everything we do. We build products like commission-free trading, fractional shares, and IPO Access that lower the barriers for everyone to participate in the markets. 
Still, we know technology is just one of many ways we can build a more democratized financial system.  That's why we're proud to be the first company to sign onto Operation HOPE's Investors' Bill of Rights, which calls for financial institutions and brokerage companies to provide greater financial literacy, knowledge and understanding to their customers. 
The Investors' Bill of Rights was created by Operation HOPE's Chairman & CEO, John Hope Bryant, in partnership with Jay Clayton, former Securities and Exchange Commission Chair. It outlines four key ways the financial services industry can better serve people; through education; investor qualification; more transparency; and disclosures for large investors.
"Everyone should have access to financial literacy so they can build for their future and achieve their goals. We're proud to work with Operation Hope to drive towards a more equitable financial system that empowers everyday people," said Vlad Tenev, CEO and Co-Founder of Robinhood Markets. 
"Robinhood provides a channel for more people to take ownership of their financial health. I'm excited for Robinhood to be the first brokerage to sign onto our Bill of Rights as we seek to educate, level the playing field for all and reduce future inequality," said John HOPE Bryant, Founder and CEO of Operation HOPE.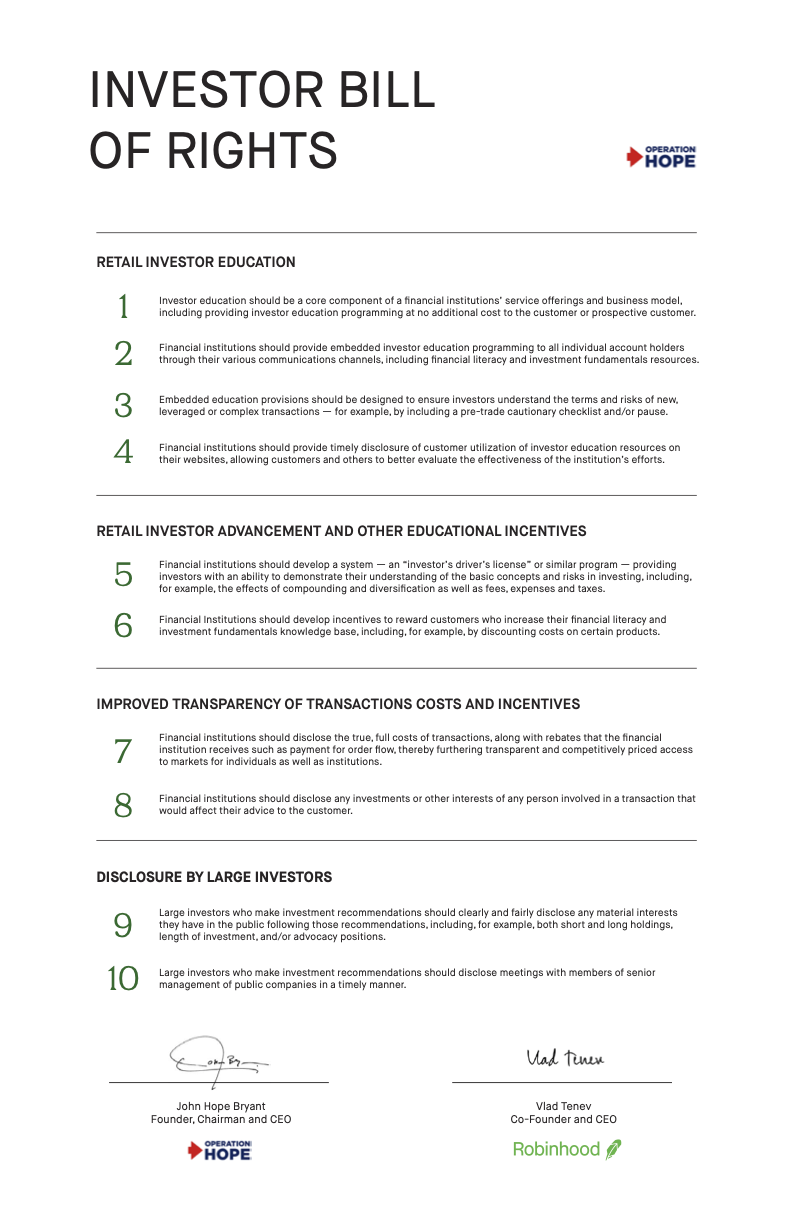 Operation HOPE brings more than 20 years of experience providing free financial literacy coaching and credit counseling services to more than four million individuals and small businesses. We're thrilled to partner with Operation HOPE to build a more accessible financial system. You can read more about the Investors' Bill of Rights here. 
All investments involve risk and loss of principal is possible.
Robinhood Financial LLC (member SIPC), is a registered broker dealer.  Robinhood Securities, LLC (member SIPC), provides brokerage clearing services.  Robinhood Crypto, LLC provides crypto currency trading.  All are subsidiaries of Robinhood Markets, Inc. ('Robinhood').  
© 2021 Robinhood Markets, Inc.