Robinhood Snacks Available on Snapchat's Discover, Coming Soon to Robinhood App
Today, we're thrilled to announce two new milestones in the growth of Snacks, Robinhood's very own financial news. We're kicking off our first-ever content partnership with Snapchat to bring Snacks' brand of highly digestible and engaging financial content to Snapchat's mobile-first audience. And very soon, we're rolling out Snacks content in the Robinhood app to a small subset of our customers. 
Education is core to accomplishing our mission. With the rollout of Snacks in our app, we're meeting our customers right where they are and providing financial news in a jargon-free, digestible and engaging format. Throughout the month, we'll be gradually rolling out the Snacks content to all customers in the Browse tab of the Robinhood app.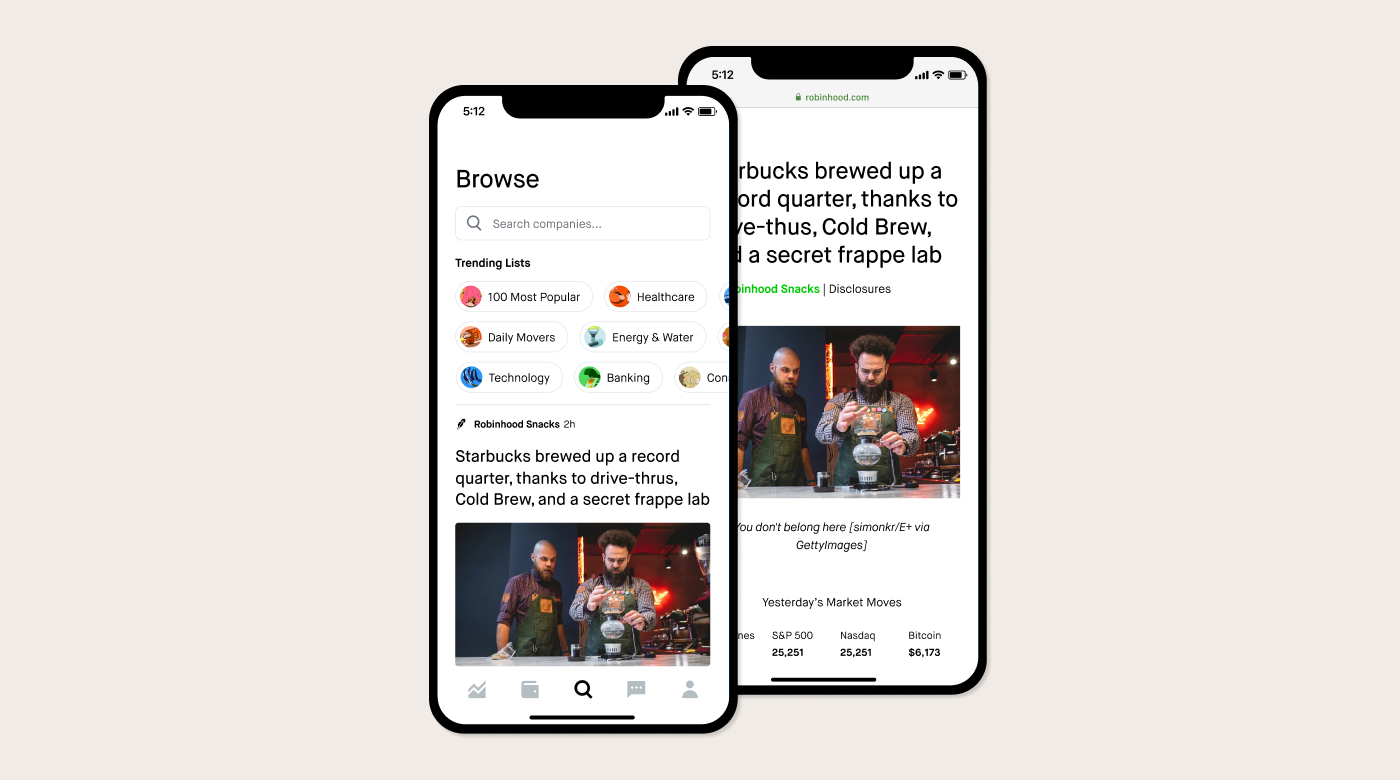 Our customers have come to love our Snacks daily newsletter and podcast. Our Robinhood Snacks newsletter had 24.6 million unique people open it in Q2 2021, up 171% year over year while our podcast was downloaded 11.4 million times during the quarter, up 19% from year over year.
Snapchat reaches 90% of all 13-24 year-olds and 75% of all 13-34 year-olds in countries like the U.S., UK, France, Australia and the Netherlands. By providing engaging financial news to Snapchatters,we'll further expand the reach and formats of our educational news and resources for young investors.
New episodes featuring the day's top financial news stories will air twice a week on Snapchat's Discover, and episodes will average three minutes in length.
Want more Snacks? Check out our newsletter and podcast —, you can subscribe here. For more information on how to partner with Robinhood, please contact partnerships-group@robinhood.com.