Robinhood Snacks Launches New Video Series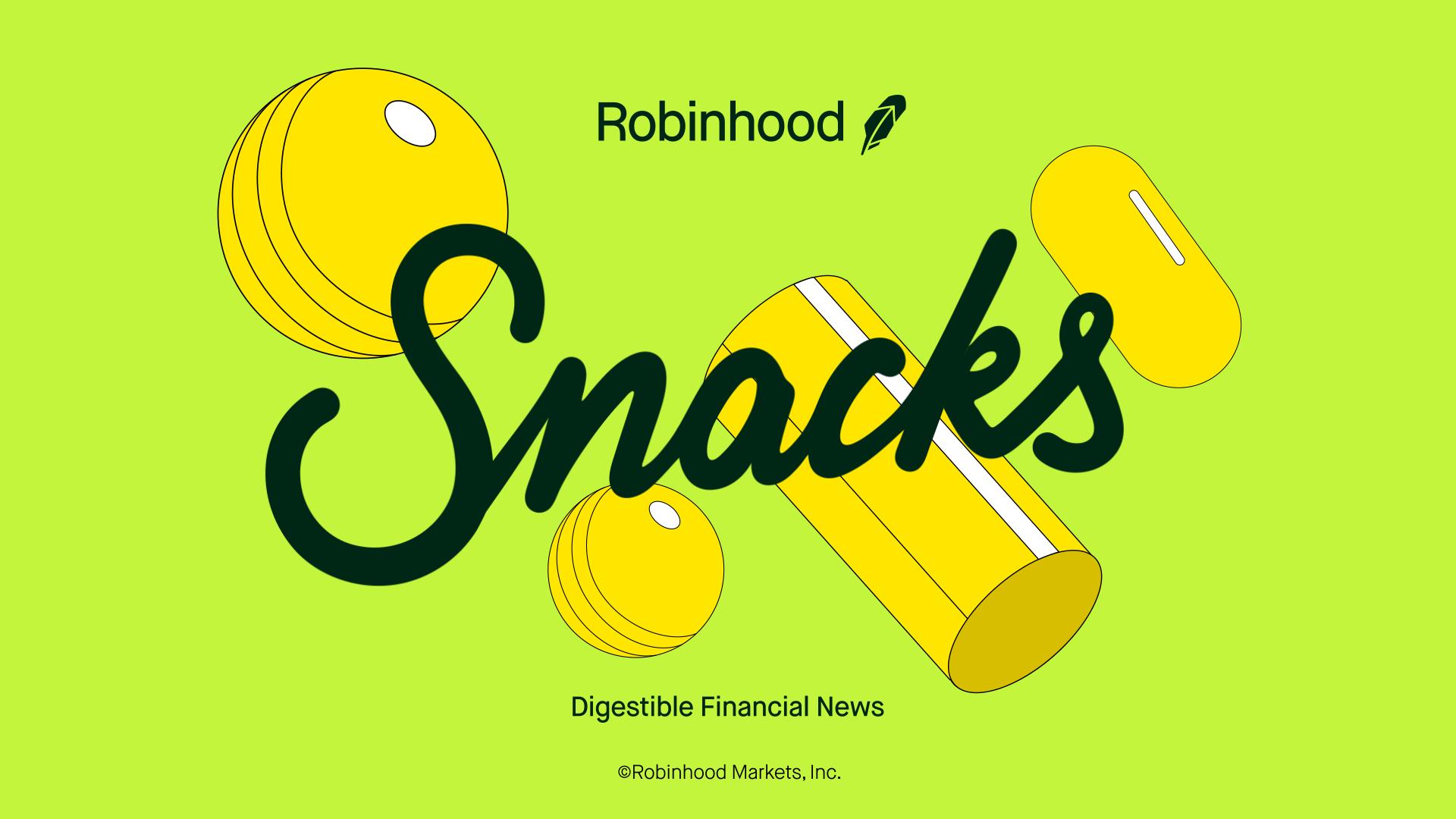 Three minutes, two business stories, all in one video
Calling all Snackers 📣Robinhood Snacks, our podcast and newsletter which delivers the day's top financial news stories to millions of people every weekday, is expanding into video. 
Starting today, Snacks will be launching a video series that will give you a rundown of our top two stories of the day in just three minutes—short, digestible financial news in a brand new, visual format. Plus, you'll get to see the faces of our Snacks podcast hosts Nick Martell and Jack Kramer up close and personal on a regular basis—it may just be The Best One Yet. 
We'll be releasing two episodes per week to start, and ramping up to more frequent episodes in the near future. You can find the Snacks video series on Instagram and YouTube, and catch the first episode today. If you haven't had the chance to check out our newsletter and podcast, you can subscribe here. 
Financial news can feel intimidating—with Robinhood Snacks, we're making it approachable, relatable, and engaging. With so much going on in the world today, we're here to help you stay clued in, and we're excited to continue expanding our educational resources like Robinhood Snacks. We hope you enjoy it!