Robinhood Wallet Adds Support for Bitcoin and Dogecoin, and Enables Ethereum Swaps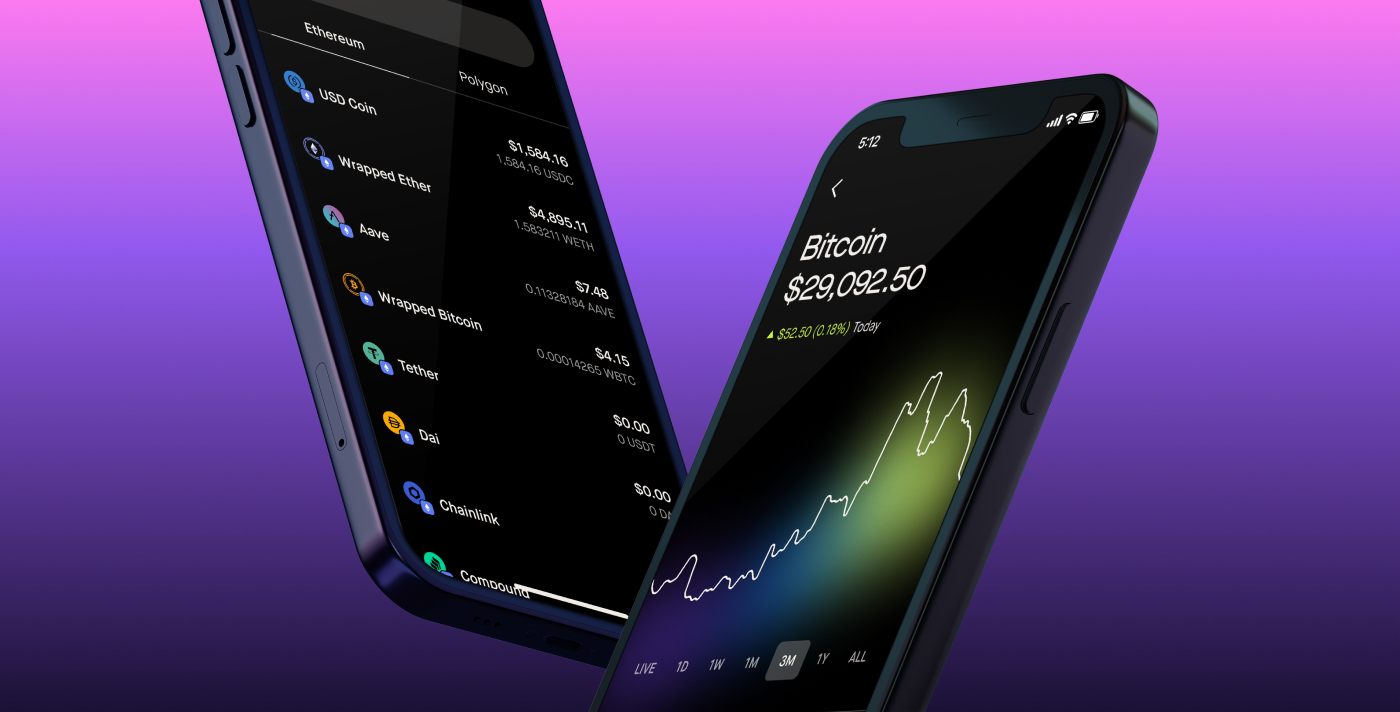 Bitcoin and Dogecoin support is now available to all Robinhood Wallet users, and in-app Ethereum Swaps started rolling out today
Since launching to the general public nearly six months ago, Robinhood Wallet has seen significant adoption globally, with hundreds of thousands of users in more than 140 countries worldwide. We are always gathering feedback, and have heard loud and clear that people want access to more coins on more chains. That's why we're excited to announce that Robinhood Wallet is launching several of the most requested features from our user base.
Beginning today, we have launched custody, send, and receive support for Bitcoin and Dogecoin to all users, and are enabling in-app swaps on the Ethereum network. In-app Ethereum swaps started rolling out to select users today for 200+ tokens and will become available to everyone in the coming weeks. Unlike other wallets, users can swap without holding Ethereum, and network fees are automatically deducted from the tokens they already hold, making it easier for everyone to get started and use DeFi.
"With Robinhood Wallet we stripped away many of the complexities of DeFi and the broader Web3 ecosystem, and reduced some of the challenges and barriers to entry for everyday people," said Johann Kerbrat, GM of Robinhood Crypto. "We've been really encouraged by the adoption so far, and are excited to keep building for our customers around the world as we ship new features and expand support for new networks and tokens."
Robinhood Wallet is a multi-chain, self-custody, Web3 wallet that now allows users to own, send, and receive crypto on Arbitrum, Bitcoin, Ethereum, Dogecoin, Optimism, and Polygon networks, swap crypto on Ethereum and Polygon, and connect to a wide range of decentralized applications (dapps). Robinhood Wallet combines the simple and intuitive design that users have come to expect from Robinhood with powerful tools that push the boundaries of a typical wallet to support the next generation of Web3 users. It gives users full control over their crypto, meaning only they hold and maintain the private keys to their assets.
We've made several other notable additions to Robinhood Wallet since March. These include:
Launching a Web3 Browser: We launched a Web3 browser that allows users to connect to dApps (decentralized applications) directly from their wallet.
Adding More Networks: After launching Robinhood Wallet with custody, send, and receive support for Polygon and Ethereum to the general public in March, we've since added support on Arbitrum and Optimism, and now Bitcoin and Dogecoin. We are actively working to broaden access to other low-cost, fast, and secure Layer 2 chains that users have asked for.
Onboarded a Fiat Onramp: Eligible users in the United States can now directly purchase or transfer crypto on Robinhood Wallet using Robinhood Connect.
Expanding Rewards: We've expanded our rewards program to include learning rewards, which allows eligible users to complete short lessons to earn USDC.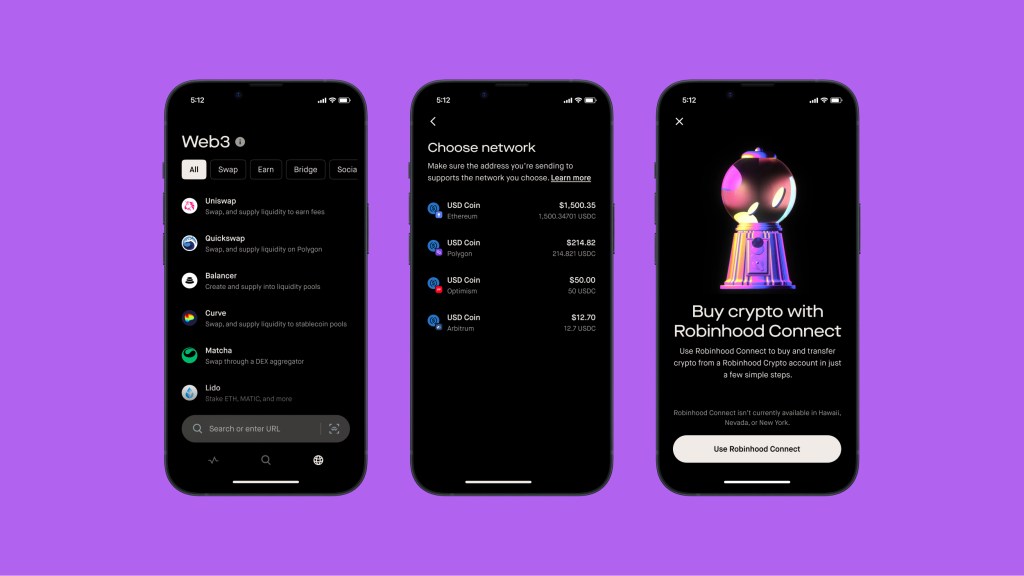 On top of launching new features for users, security and privacy remain a top priority, which is why we offer a number of tools to help customers secure their Wallet. When getting started, users need to set up either Face/Touch ID or a custom PIN, which they'll use to authenticate every time they open the app. They will also be asked to create a secret recovery phrase, also known as a seed phrase, that allows them access to their wallet and crypto. It's important for them to back up their wallet and keep this secret recovery phrase stored in a safe place and never share it with anyone–Robinhood never has access to a user's seed phrase.
Robinhood Wallet is available to all iOS users today, with Android support expected to follow later this year. Android users can join the waitlist to be notified when it becomes available here.
Learn more at https://robinhood.com/us/en/support/robinhood-wallet-home/.
Disclosures:
Self-custody cryptocurrency wallet and related services are offered through Robinhood Non-Custodial, Ltd., a limited company organized in the Cayman Islands, and other third-party providers. Cryptocurrency held through the Robinhood Self-Custody Wallet is not FDIC insured or SIPC protected. Availability may be subject to regulatory approval in certain jurisdictions.
Crypto rewards terms & conditions.
© 2023 Robinhood Markets, Inc. Robinhood®. All rights reserved.
3079125