See What We've Been Building For You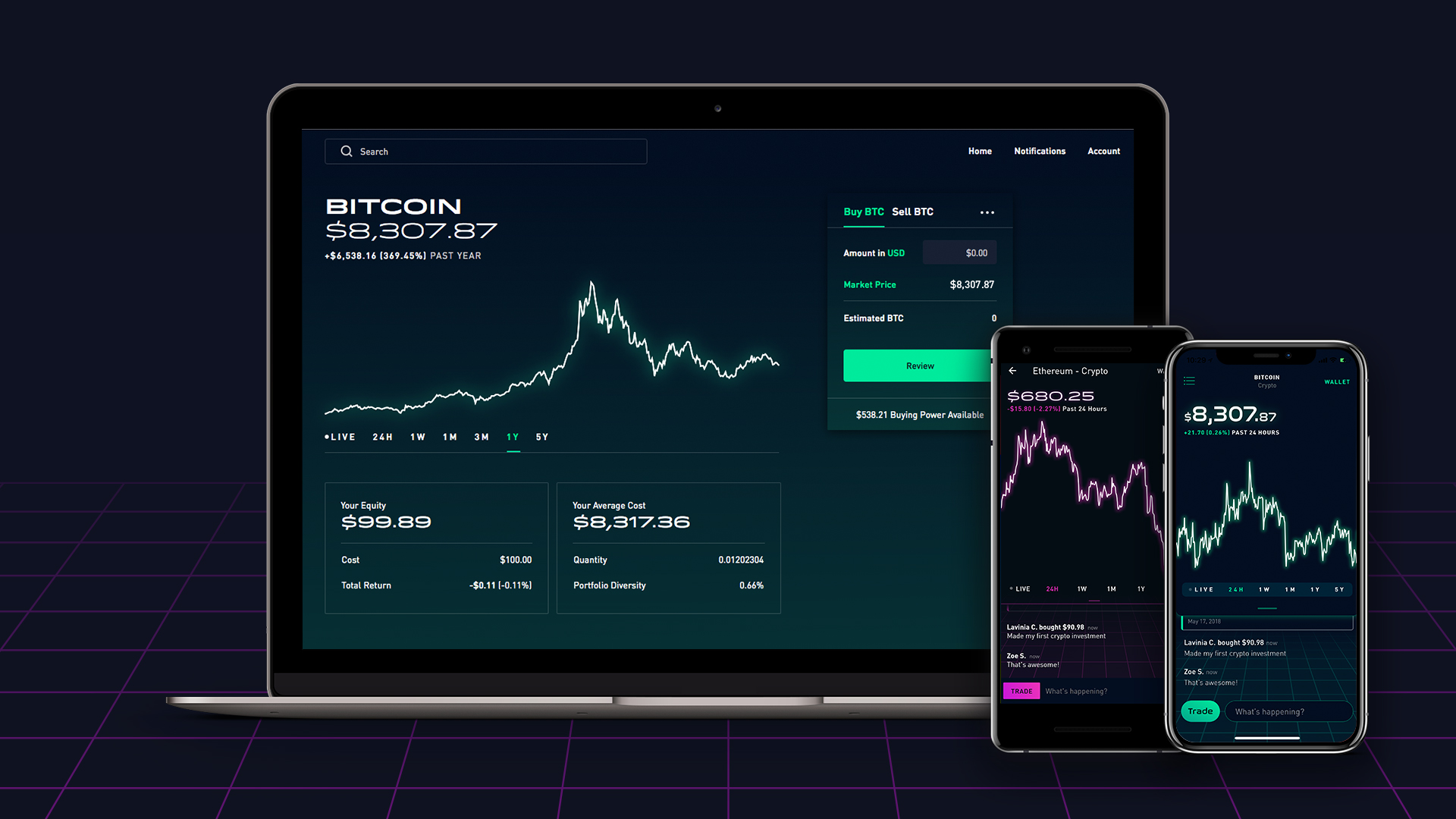 Web, Crypto, Options, & More
We continuously strive to improve our products to provide you with the best experience, and empower people to participate in the American financial system. Here's an update on the progress we've made over the past few months to deliver on this promise.
New Tools on Web
Just like on the Robinhood App, you can now track and invest in Bitcoin and other cryptocurrency on Web. You can also monitor and close your options positions, with additional options functionality coming soon.
Collections, Now on the Robinhood App
We're thrilled to bring one of your favorite Web features, Collections, to the Robinhood App. Collections help you discover new stocks organized by sectors such as "Oil and Gas," "Entertainment," and "Social Media," as well as curated categories such as "Female CEOs."
Robinhood Crypto
More States: Over the past few months, we've launched cryptocurrency trading in 13 states (AZ, CA, CO, FL, MA, MI, MS, MO, MT, NM, PA, UT, WI) and look forward to making cryptocurrency trading available in more states.
Feed: Share instant status updates when you buy or sell Bitcoin or Ethereum in the Robinhood App, or simply tune in to the discussion to stay on top of what's happening in the cryptocurrency world.
Price Alerts: We're rolling out real-time push notifications to alert you of significant price swings for tradeable cryptocurrency on your Watchlist.
Robinhood Options
We recently released Discover, a feature that guides investors through placing options trades. To help facilitate the decision making process we removed unnecessary jargon, and added educational resources to help you learn how to buy a call or a put, the associated risks, and more.
So, What's Next?
Over the next couple months, we'll be launching new tools for options trading across our platform such as more advanced options strategies, and more comprehensive discovery tools to support them. Robinhood Crypto will continue to launch in more states, and you'll be able to track and invest in additional coins. You'll also be able to better keep track of and manage your stock referrals on Web.
We don't want to spoil all the surprises, so check back here or on Twitter @RobinhoodApp for the latest.