Strengthening our Commitment to Financial Empowerment with The Memorial Foundation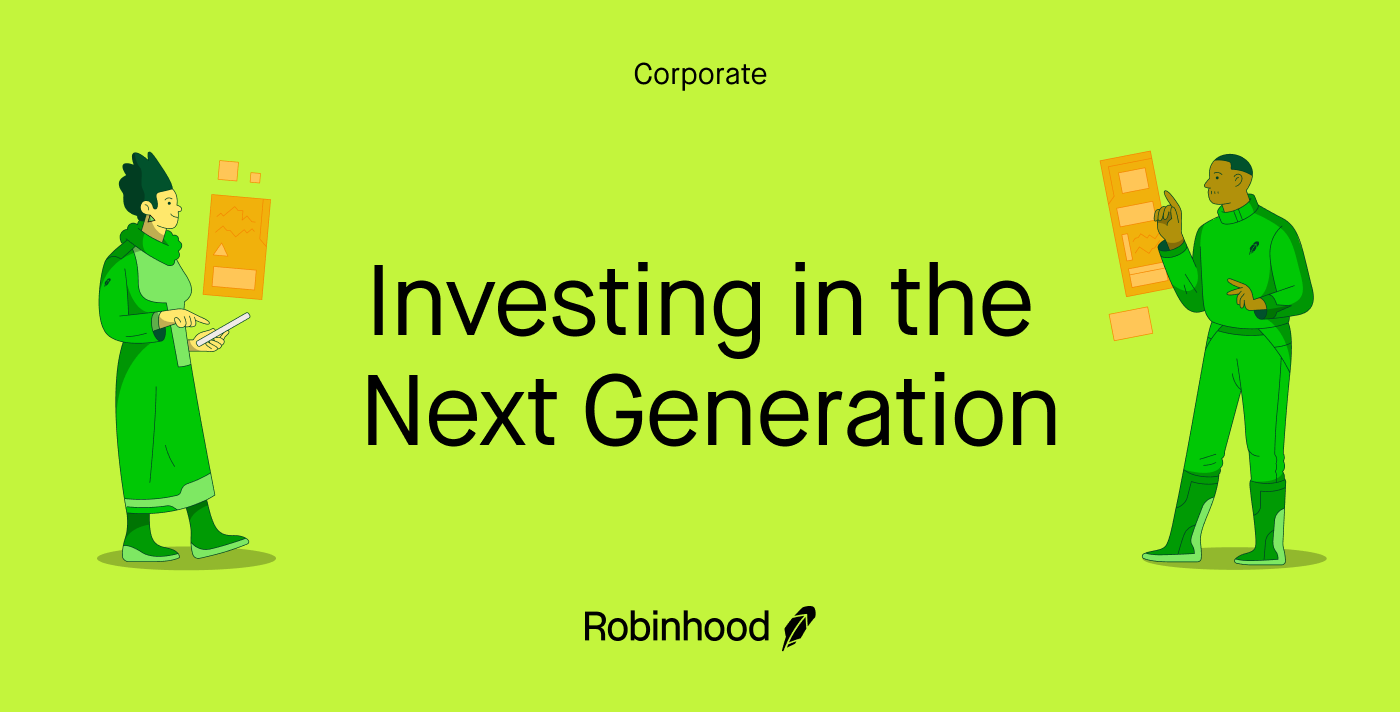 We're Collaborating With The Memorial Foundation Through a Partnership Focused On Youth Leadership and Financial Empowerment
We believe that every single person – regardless of background – should have the same opportunities to participate in financial markets. Yet, for far too long, the financial industry has been paved with countless barriers. At Robinhood, we work hard to break down those arcane barriers, so that every single person can have both access and education to achieve their own financial goals. Our mission also inspires us to work with organizations and populations who historically have been overlooked by the traditional financial industry. Through our work, we strive to break down economic, emotional, and educational barriers to wealth creation.
That's why we're excited to announce our new partnership with The Memorial Foundation in support of their Global Youth Leadership Conferences. At these conferences, students will examine leadership principles advocated by Martin Luther King, Jr. and his contemporaries, through a challenging curriculum designed to build and enhance the students' leadership skill sets. While interacting with their peers, students will use their critical thinking skills to discover how to make meaningful change, not just within themselves, but also in their communities and the world around them. We look forward to hosting conversations around financial empowerment at the Foundation's stops in California and Texas.
A central aspect of this leadership training is the importance of financial empowerment. Robinhood has partnered with HBCUs across the nation to activate our commitment to financial empowerment —through workshops, financial education resources, fellowships, and recruitment opportunities. We are thrilled to extend our commitment to this work and our mission alongside The Memorial Foundation.
This partnership was first announced on January 17 by Mary Elizabeth Taylor, Vice President of External Affairs and Community at Robinhood Markets, in conjunction with The Memorial Foundation's Annual Wreath Laying event in honor of Martin Luther King, Jr. Day.
"We are proud to partner with The Memorial Foundation and participate in its programming to improve positive outcomes, financially and beyond, for students across the country," remarked Mary Elizabeth.
"We at The Memorial Foundation are pleased to partner with Robinhood as they continue to make finance and the markets accessible for all. We are extremely proud that Robinhood will work with us as we visit HBCU's this year with our Youth Leadership Conferences teaching young men and women the importance of investing in the stock markets and wealth building," shared President and CEO of The Memorial Foundation, Harry E. Johnson, Sr.
Read more about The Memorial Foundation here and stay tuned for more details on the Foundation's upcoming stops.