Supporting Financial Empowerment with the National Bankers Community Alliance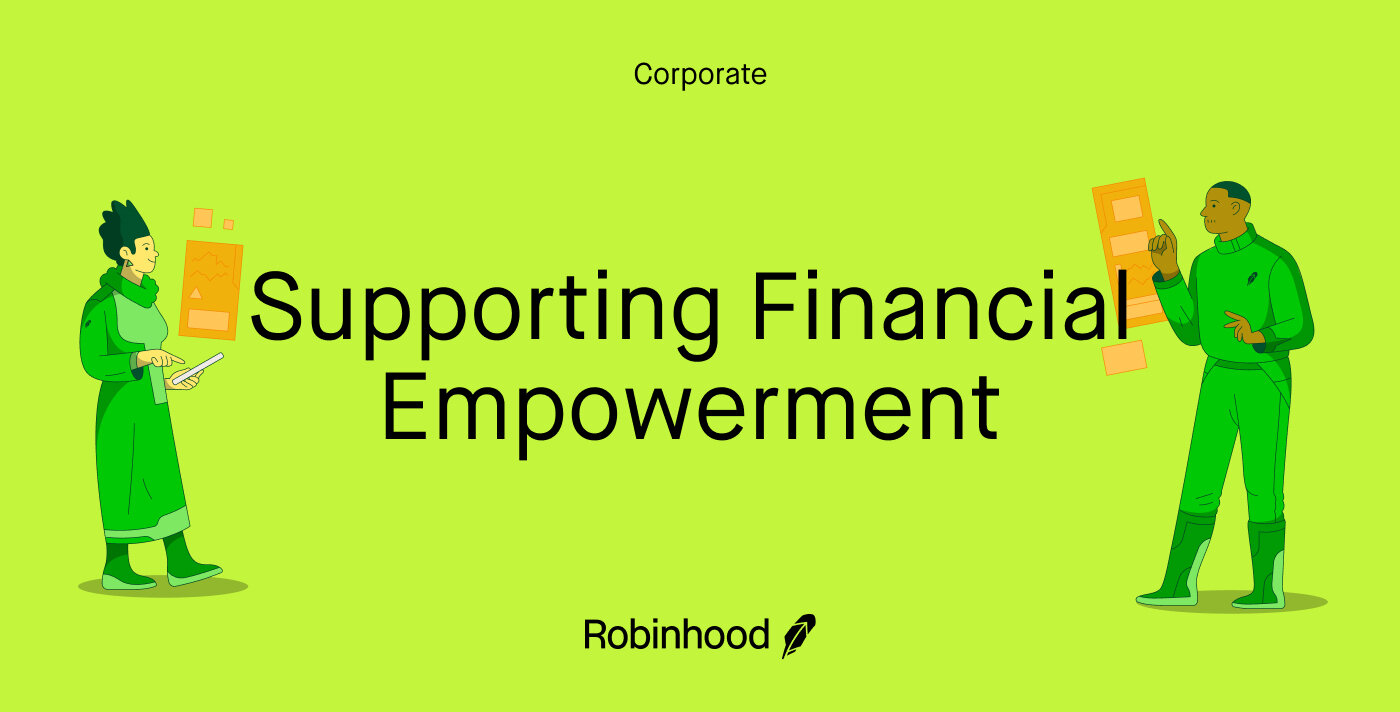 We're Partnering With The National Bankers Association Through a Grant Focused On Financial Wellness Programming For Minority Millennials
The financial system should be built to work for everyone, regardless of their background or bank account balance. Breaking down historical barriers through technology and removing unnecessary costs are just some of the many ways we can build a more democratized financial system. With no commissions and no account minimums, as well as innovative products like fractional shares and recurring investments, we're here to help you meet your financial goals, whether you're just starting out or have already blazed your path to the future. 
That's why we're excited to announce a partnership with the National Bankers Association (NBA) — an association representing minority-owned banks– as part of their National Bankers Community Alliance, which aims to close the racial wealth gap in America. The grant will help support the Alliance's pillars to assure financial wellness for minority millennials — a group that is too often overlooked. 
"Emphasis on programs and services that prioritize financial well-being is a vital step toward eliminating the racial wealth gap," said Baiju Bhatt, chief creative officer and co-founder of Robinhood Markets. "We are proud to support the National Bankers Community Alliance and its new programming to financially empower millennials."
"With the ongoing pandemic and America's attention focused on equity and inclusion, we want to drive long-term systemic change and impact policy that has the potential to help millennials meet their financial goals," said Nicole Elam, president and CEO of the NBA. "We deeply appreciate Robinhood's generous support for the Alliance and believe its platform aligns with the Four Pillars of our Alliance framework, particularly Financial Wellness and Technical Assistance." 
Millennials have had a difficult time financially — they've lived through two recessions and a pandemic. Data from the Federal Reserve shows that minority millennials have faced even more challenges, with black millennial families having 11 cents per dollar of white millennial wealth and Hispanic millennial families having 49 cents per dollar at the time of the report.
Minority-owned banks are at the center of serving communities that traditionally lack access to the mainstream banking system. By focusing on creating pathways to financial prosperity to support Minority Depository Institutions (MDIs) and the communities they serve, the Alliance's four-pillar approach will provide minority-owned banks with the data, training, and resources necessary to better equip their communities.
Read more about the National Bankers Community Alliance here.
Trades of stocks, ETFs and options are commission-free at Robinhood Financial LLC. Other fees may apply. Please see Robinhood Financial's Fee Schedule to learn more. Certain conditions apply when trading fractional shares.