Taking a Safety First Approach to Crypto Education Through Opportunity Crypto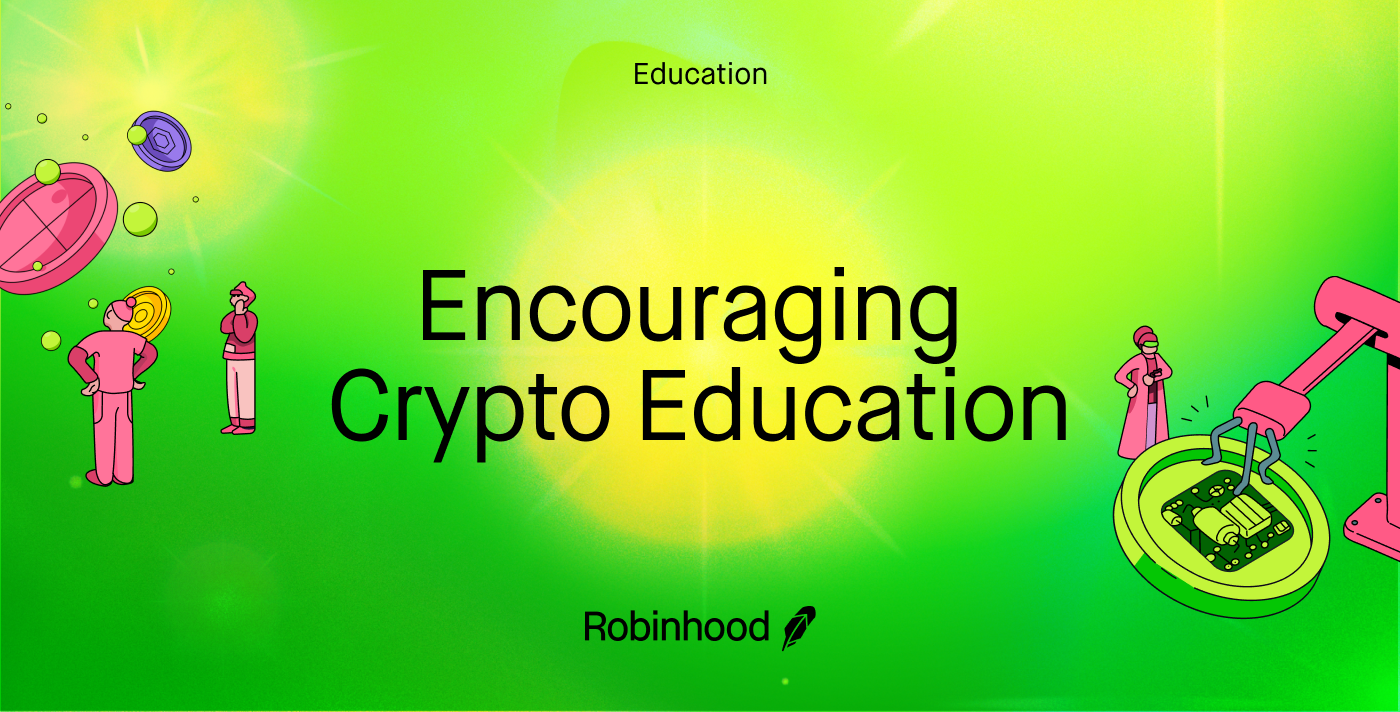 Opportunity Crypto will stop in five different communities this fall, educating individuals about cryptocurrency, including the risks and opportunities.
Ever wondered "what is crypto" or "is crypto right for me"? In line with our mission to democratize finance for all, we're launching a series of crypto education workshops across the country specifically designed to help address these questions.  
"As a safety first company, Robinhood is committed to pairing increased access with financial education," said Mary Elizabeth Taylor, Vice President of External Affairs and Community at Robinhood Markets, Inc. "Today, we are thrilled to announce a new initiative focused on education: Opportunity Crypto. This program will help people better understand the power of cryptocurrency and determine if crypto is right for them. This is just one more way we live out Robinhood's mission to democratize finance for all." 
During these 60-minute workshops, Educator and Crypto Enthusiast Charlene Fadirepo will present a holistic educational introduction to crypto.
"Cryptocurrency offers a level playing field for all," said Fadirepo. "This is an incredible opportunity to engage in a fair financial ecosystem and I'm thrilled to be working with Robinhood to bring this crucial financial education to the communities that need it most." 
The initial five-city tour starts in Durham, N.C., on Oct. 17, 2022, and includes stops in: 
Jacksonville, FL
Boston, MA
Newark, NJ
Durham, NC
Charleston, SC
"I commend Robinhood's intentionality when it comes to advancing financial inclusion," said Cleve Mesidor, Executive Director, The Blockchain Foundation. "For those who have been locked out of traditional banking and financial markets, it has been empowering that cryptocurrency is the first asset class that is accessible to everyone. I applaud Robinhood's Opportunity Crypto initiative, which prioritizes education as essential to building wealth."
"Once again Robinhood is breaking down barriers and promoting  financial inclusion with their latest educational program, Opportunity Crypto," said Harry E. Johnson, Sr., President and CEO, The Memorial Foundation. "The Memorial Foundation is committed to empowering individuals with the skills needed to make meaningful change within themselves and their communities. A central aspect of bringing about this change is the importance of financial empowerment. We are so proud to partner with Robinhood and share this groundbreaking program with The Memorial Foundation's community."   
"The crypto environment is continually growing at a rapid rate. This pace can make it difficult for the average person to keep up or break into the ecosystem. To date, many of those wishing to learn more have been forced to online message boards full of complex and, at times, factually wrong information. To fully understand it, better information and awareness are necessary, and Robinhood's workshop series accomplishes just that,"  said Michelle Bond, CEO Association for Digital Asset Markets (ADAM). 
Robinhood's mission to democratize finance for all underscores our belief that the markets should be accessible to everyone. Financial education is key to achieving this mission. Opportunity Crypto is an educational program that is not intended to market or encourage the use of Robinhood's platform in participating communities.
In addition to hosting the workshops, we're partnering with key stakeholders in each city to support the unique needs of those community members. These partners include local nonprofit organizations, chambers of commerce, and local, state and federal officials.