Ten Million Thanks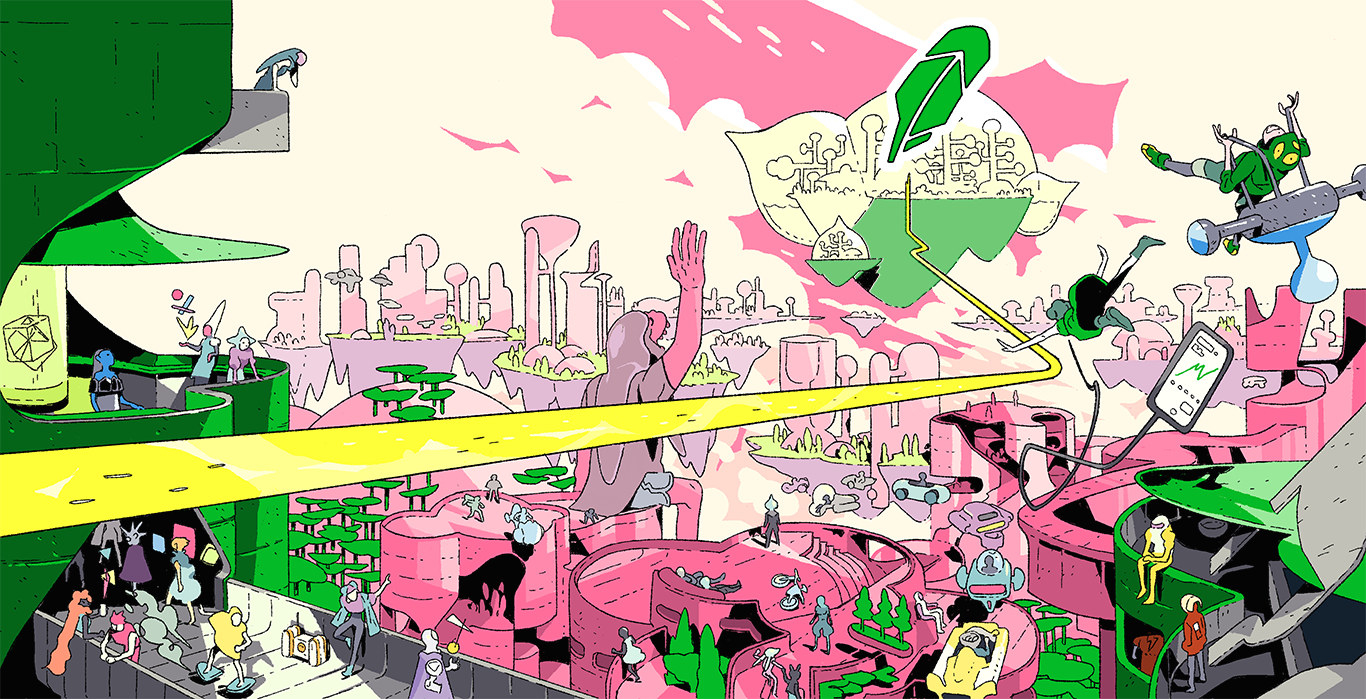 More than 10 million people now have accounts on Robinhood
We're delighted to share that more than 10 million people have accounts on Robinhood. 
We believe participation is power. We founded this company to break down barriers to our financial system. To do that, we spent our earliest days holding customer research sessions, so we could better understand how to serve a new generation of investors. 
Rooted in this customer focus, we pioneered commission-free stock and ETF trading with no account minimums. And since then, we've added commission-free options trading, commission-free crypto trading through Robinhood Crypto, our premium offering Robinhood Gold, the Robinhood Snacks newsletter and podcast, and soon, a competitive interest rate on uninvested cash through your brokerage account. 
As a result, we're seeing changes across the industry: Other brokerages have dropped their commission fees, removing a needless barrier from the financial lives of millions. 
The future of Robinhood will be about continuing to listen so we can expand to more services that pass value back to you — and keep challenging the industry in the process. 
Thank you for being part of this movement. We have a lot more in store for you.