Updates to Robinhood Options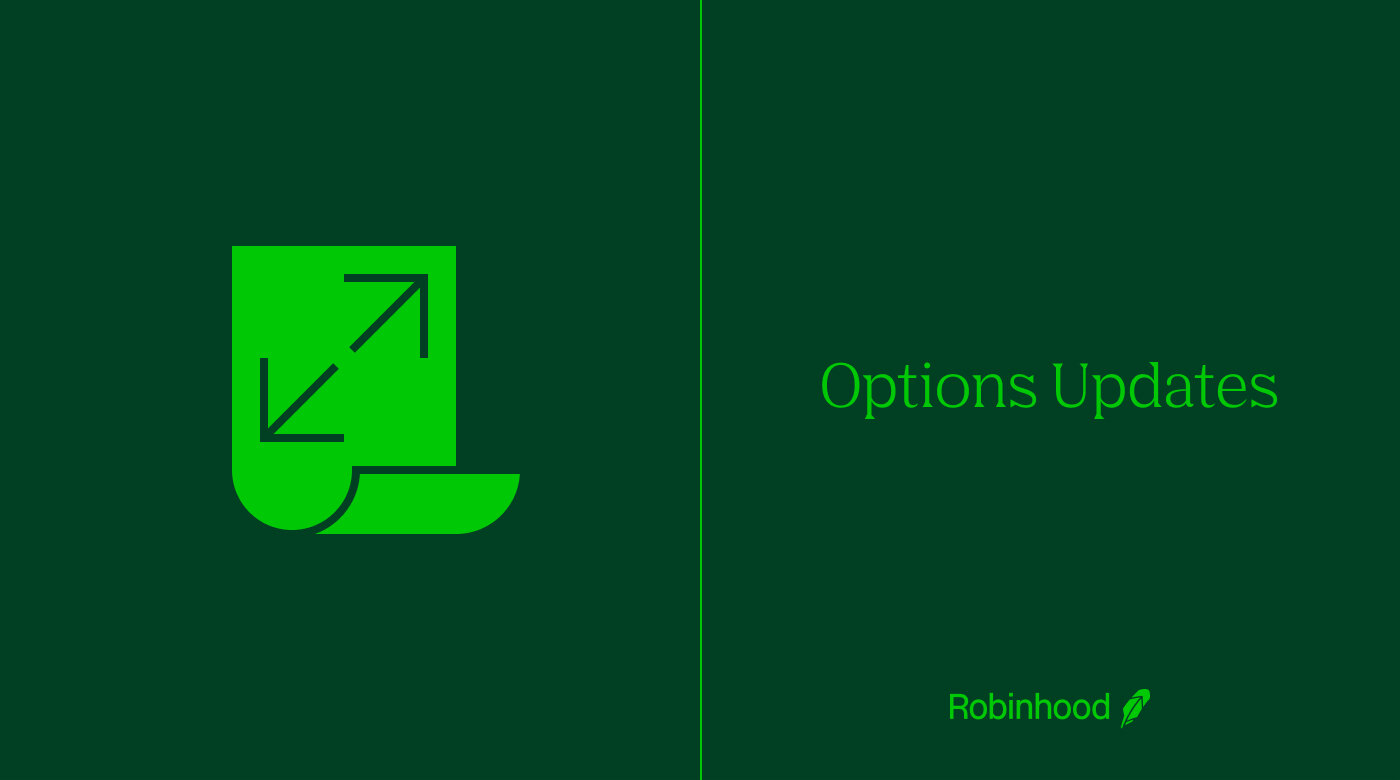 Live customer support, advanced tools, and educational resources
We're constantly working to provide a more informative and empowering investing experience. Today, we're sharing a number of recent enhancements to our options product designed to help make your trading experience even better. Many are already live in your app and we have more coming soon. 
Get live options support 
Speak with our support team live over the phone when you need help with options trading. Request a call in the app to get help with an open options position, recent expiration, early assignments, and more. Support is currently available from 8 AM to 8 PM EST, Monday through Friday and will expand to 24-hour coverage in the coming weeks. We're also available to help via email 24 hours a day, Monday through Friday.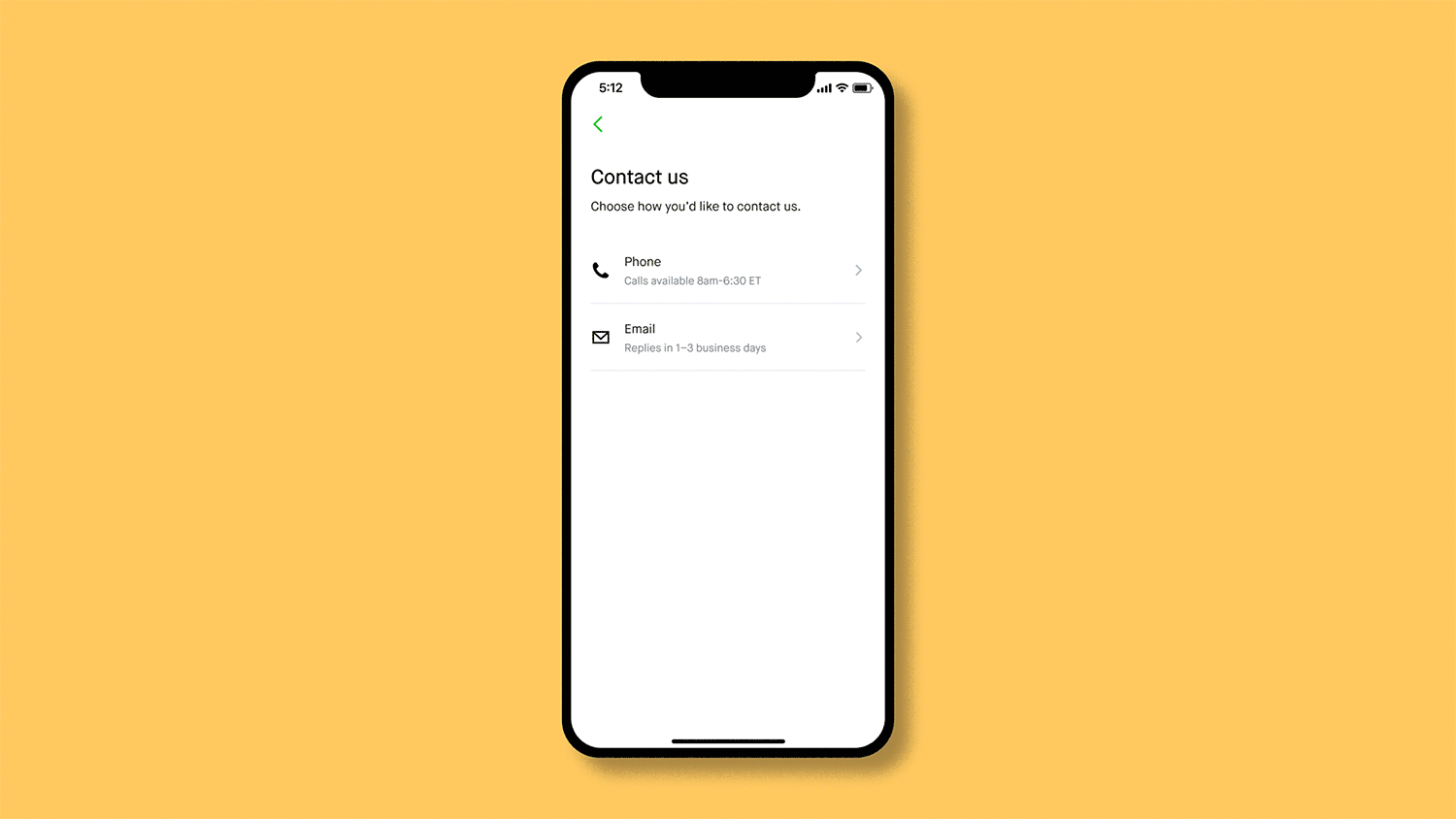 We're continuing to invest in growing our customer support team, which more than tripled in size in 2020 and expanded its hours of operation. We're opening customer experience offices throughout the U.S., most recently in Charlotte, NC. We also plan to double our number of full-time registered reps this year and add financial services professionals specifically focused on options customer support. 
Back your decisions with insights
Our brand new Profit and Loss Chart (P/L Chart), which is currently rolling out to customers, is here to help you visualize an option strategy's theoretical profits or losses at expiration. The P/L Chart allows you to gain insight into any particular options strategy before you enter into a position.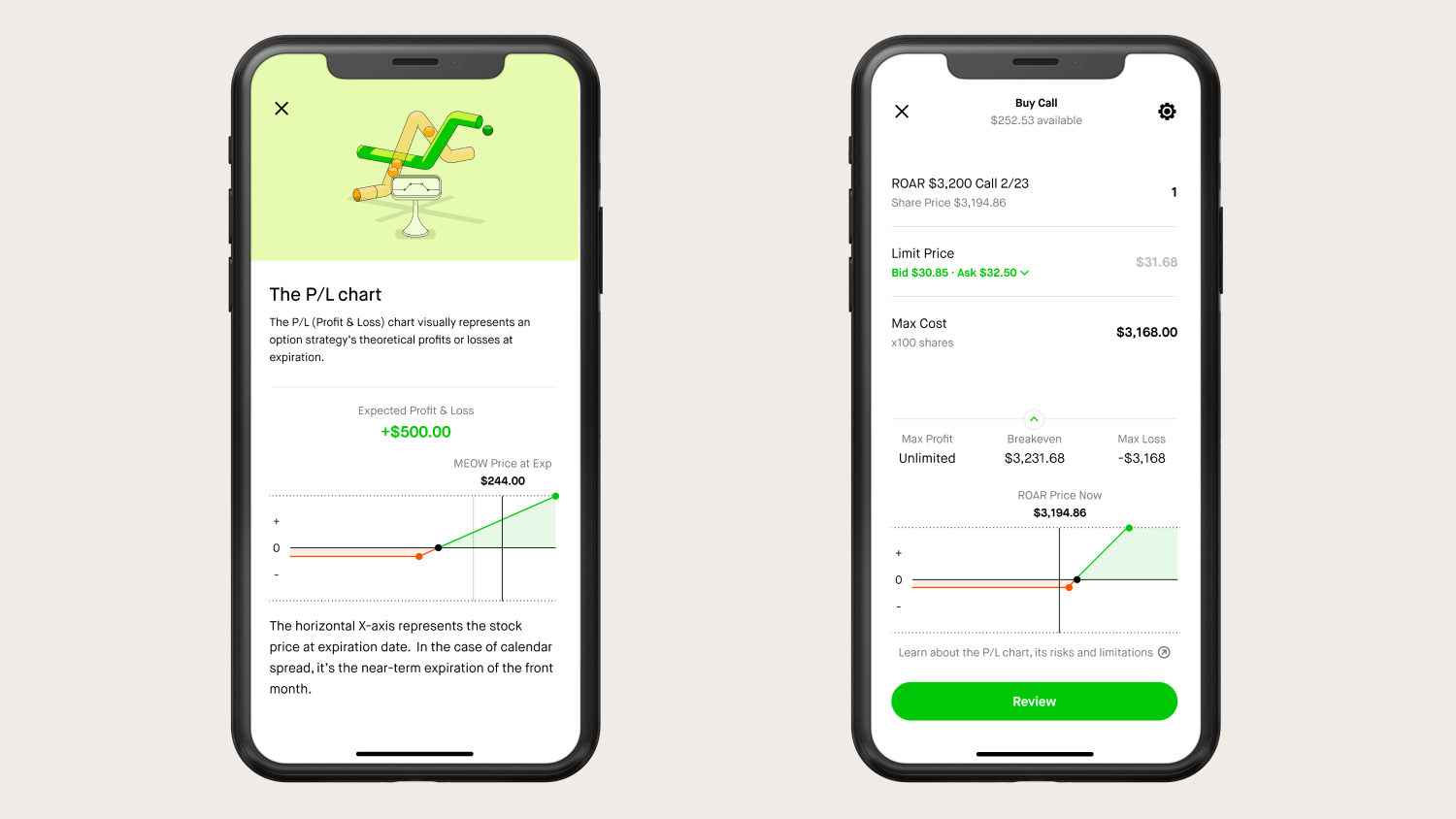 Discover more features and tools
Last year, we announced a series of features focused on making your experience better. Now you can exercise options contracts in the app, and we've shortened the timeline for processing those exercises. We also added the ability to cover early assignments in-app and made changes to how buying power is displayed.
With same-day expiration trading, you can open new positions up to 3PM ET on expiration date. While having access to same-day expiration trading is helpful, it can also carry additional risks. To  communicate these risks, our teams added prompting warnings during trading as well as an opt-in experience, to make sure customers are aware of the implications of same-day expiration date trading.  
Deepen your understanding
We love education! We're always expanding the resources we offer to support investors of all skill levels at any stage of their financial journey.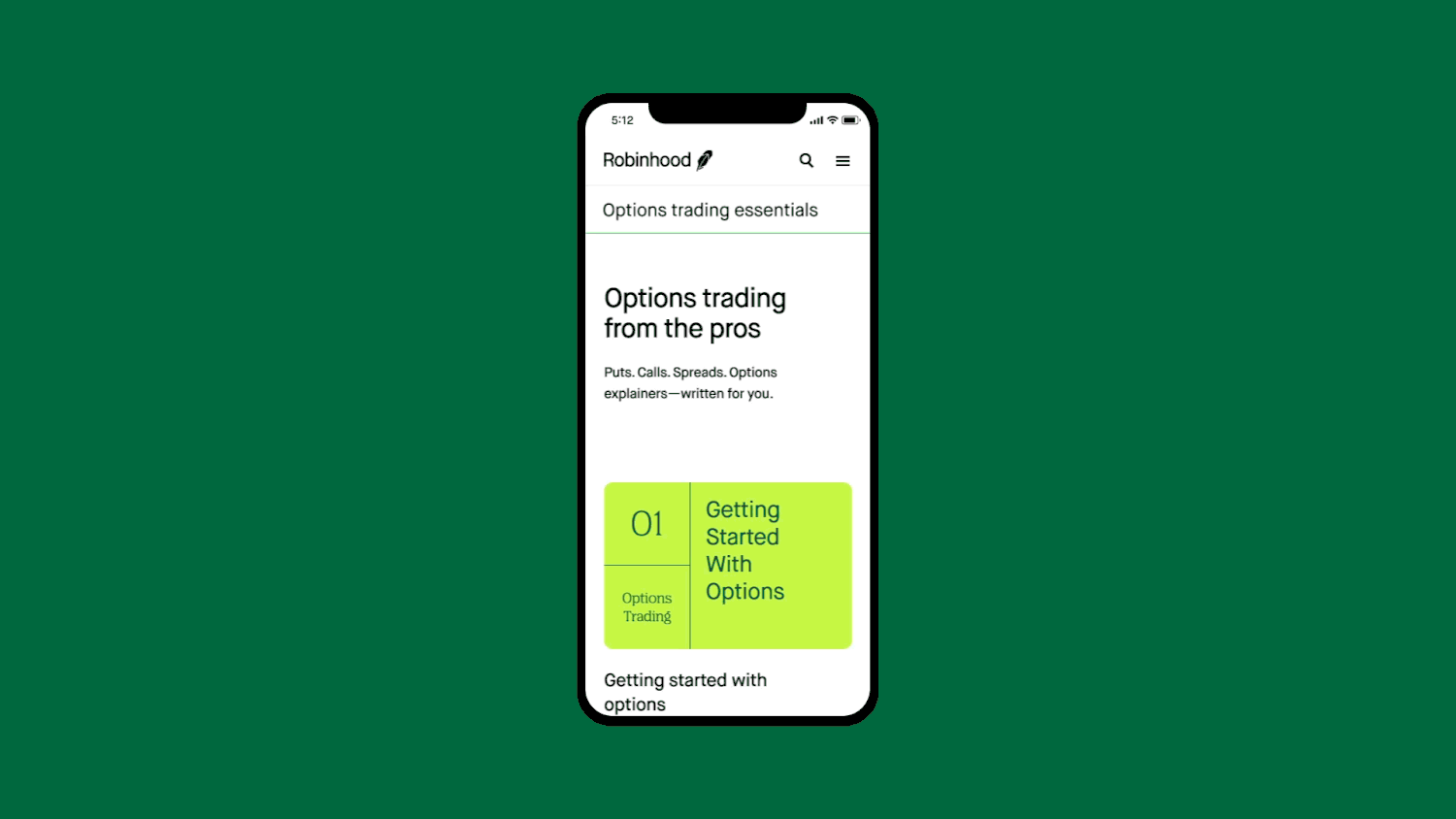 Earlier this year, we launched the Options Trading Essentials hub, a dedicated site on Robinhood Learn featuring regularly updated educational resources. Here, you can learn the ins and outs of options trading, risk management, and plenty more. We also continue to expand our Help Center with options resources. 
We have additional eligibility criteria for options trading including new financial requirements and revised experience requirements for Level 3 trading strategies. A new onboarding experience walks approved options customers through the foundations of an options spread before upgrading from Level 2 to Level 3 options trading so you can invest with greater confidence. 
We hope you enjoy these features and resources!  
This Profit & Loss chart (the "Chart") assumes positions will be held until expiration. Your actual losses may exceed calculated values due to changes in implied volatility, early assignment and ex-dividend dates, among other factors.
The Chart is for informational purposes only and should not be considered a personalized recommendation or investment advice. The Chart performs hypothetical calculations based on model assumptions and other inputs you select, which may not reflect actual market conditions and do not guarantee future results. The calculations do not incorporate taxes, fees, or annualized dividend yields, nor do they consider ex-dividend dates or early assignment risk. Failure to exercise an in-the-money options contract can cause actual profits and losses to differ from calculated values. The maximum loss on a spread position remains limited only as long as the integrity of the spread is maintained.
Options carry a significant level of risk and are not suitable for all investors. Certain complex options strategies carry additional risk. Please read the Characteristics and Risks of Standardized Options before engaging in any options trading strategies. Supporting documentation for any claims, if applicable, will be furnished upon request.
Opening new options positions close to or on their expiration date comes with substantial risk of losses for reasons that include potential volatility of the underlying security and limited time to expiration.