watchOS 2 Updates and More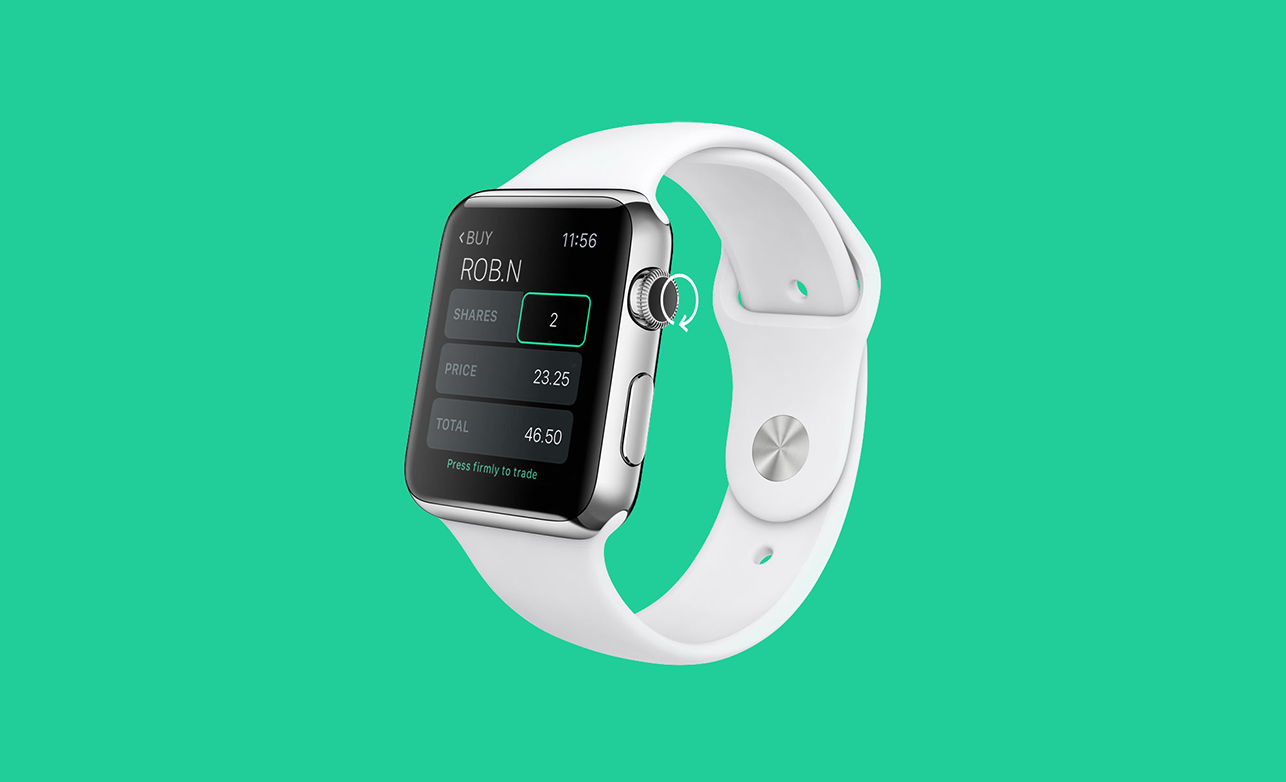 New Apple Watch, iPhone, and Android updates
As part of our ongoing commitment to provide the best trading experience, we're delighted to announce updates to our Apple Watch, iPhone, and Android apps. 
Following the release of watchOS 2, we've introduced two new features that will enhance the Robinhood for Apple Watch experience even more. The app now takes advantage of the Digital Crown, making it much easier to select the number of shares when placing an order. No more repeated tapping — a simple rotation takes care of it. Also, you can now customize your Watch face by adding your daily performance from Robinhood, so you can better keep track of your portfolio at-a-glance.
Our iPhone and Android apps also now clearly separate your portfolio from your watchlist, and let you (at last!) re-order your stocks to your liking.
Happy Trading,
The Robinhood Team