Confused about Crypto? Robinhood's Got You Covered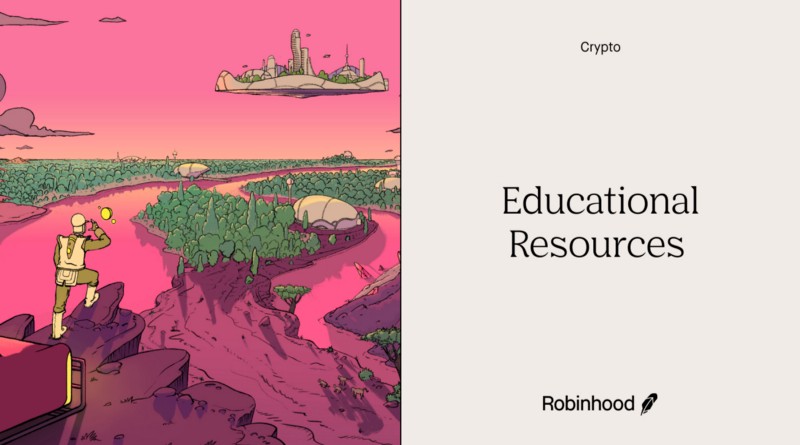 "Blockchain"? "Mining"? "Tokens"? "Coins"? 🤯
It's no secret that learning about cryptocurrency and its associated lingo can be intimidating, and finding helpful information about the many different variants of crypto might be a headache.
This year alone, millions of people have already joined Robinhood Crypto to trade cryptocurrency–and we've got loads of educational resources to help keep you informed.
Here are a few resources that can make cryptocurrency a little less, well, cryptic:
Our Robinhood Learn resource hub offers a variety of articles on the basics of crypto. Our "What is a cryptocurrency?" guide is a great place to start. You'll also learn about how cryptocurrency works, how it's different from a traditional currency, what types of cryptocurrencies are out there, how cryptocurrency mining works, and more. Investing in cryptocurrencies isn't for everyone and there are risks involved, so it's important that you understand the potential benefits and risks before jumping in.
If you're interested in learning about how trading works on Robinhood Crypto, check out the crypto library in our Help Center. It has information on how to buy and sell cryptocurrencies, how to add them to your watchlist, and more. We also break down how we store and keep your cryptocurrency secure.
In addition to those constantly updated resources, Robinhood also recently launched a weekly series on social media, covering the latest news and trends in the crypto markets, to keep you up-to-date on the week's biggest events. You can find "This Week In Crypto" on Instagram and Twitter every Friday evening. Check out last week's edition here.
Ready to invest? With Robinhood Crypto you can buy and sell seven different types of coins, commission-free: Bitcoin, Bitcoin Cash, Bitcoin SV, Dogecoin, Ethereum, Ethereum Classic, and Litecoin. Check out our coin glossary to learn more about each of the coins we offer, and how they differ.
If all of that isn't enough, and you'd like to dive deeper, online schools including Coursera, UC Berkeley, and Udemy, are all offering free courses. As cryptocurrency becomes increasingly mainstream, colleges and universities have even developed entire programs dedicated to the subject.
Don't get left behind! When it comes to crypto, a little bit of knowledge goes a long way. 🎓
Cryptocurrency trading offered through Robinhood Crypto, LLC (NMLS ID 1702840). Robinhood Crypto is licensed to engage in virtual currency business activity by the New York State Department of Financial Services. Robinhood Crypto accounts are not subject to FDIC or SIPC protections.