Introducing the Robinhood Cash Card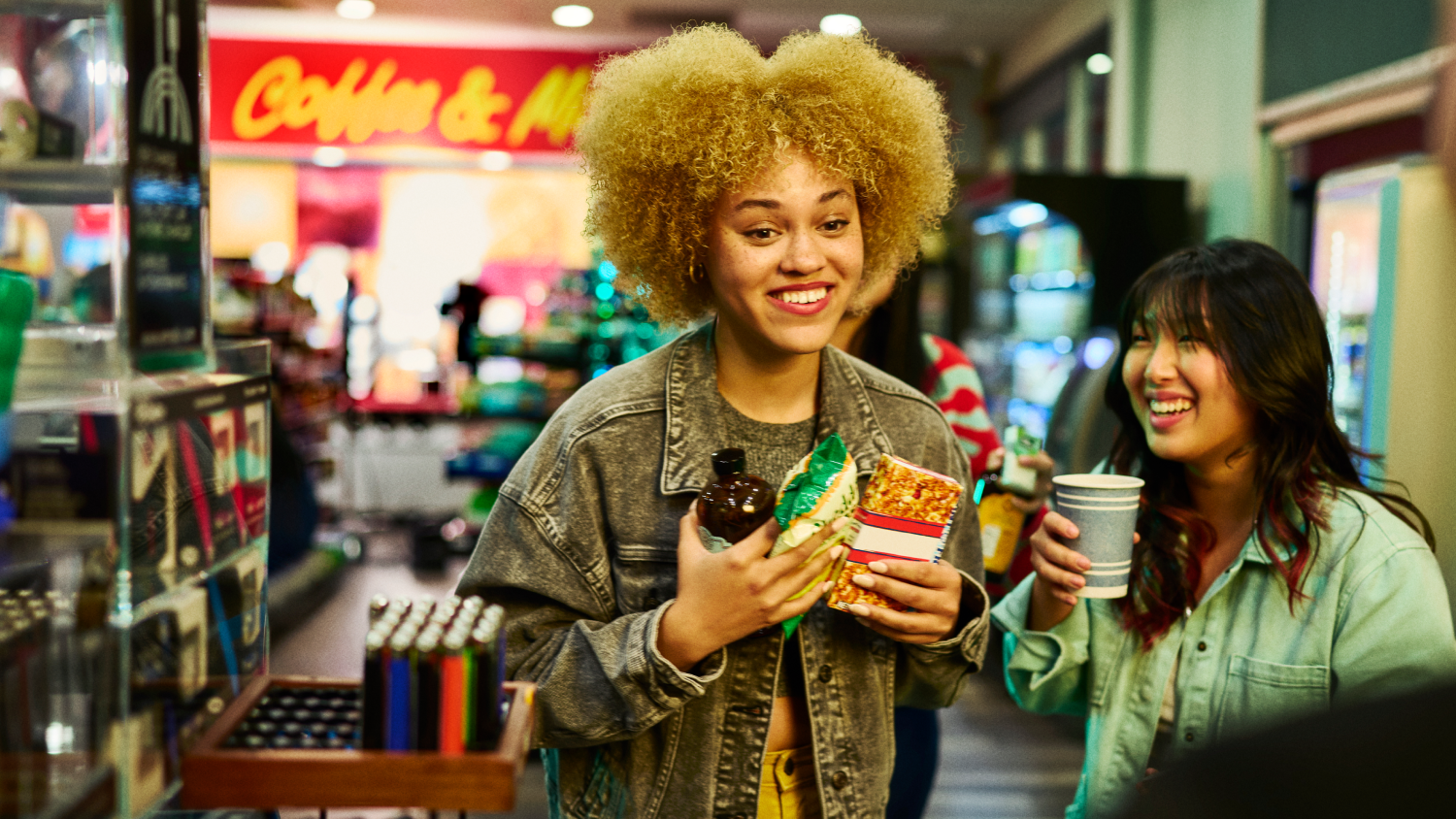 A new debit card that makes investing as easy as buying your morning coffee
Investing can be a powerful way to build wealth, but for many people, it can feel out of reach. That's why we're introducing the Robinhood Cash Card to help a new generation start their investing journey—and get rewarded—while spending on the things they need and love. The Cash Card builds on our mission to democratize finance for all by giving debit card customers the same benefits and rewards that were once reserved for credit card holders. The Cash Card will be offered by Robinhood Money, LLC.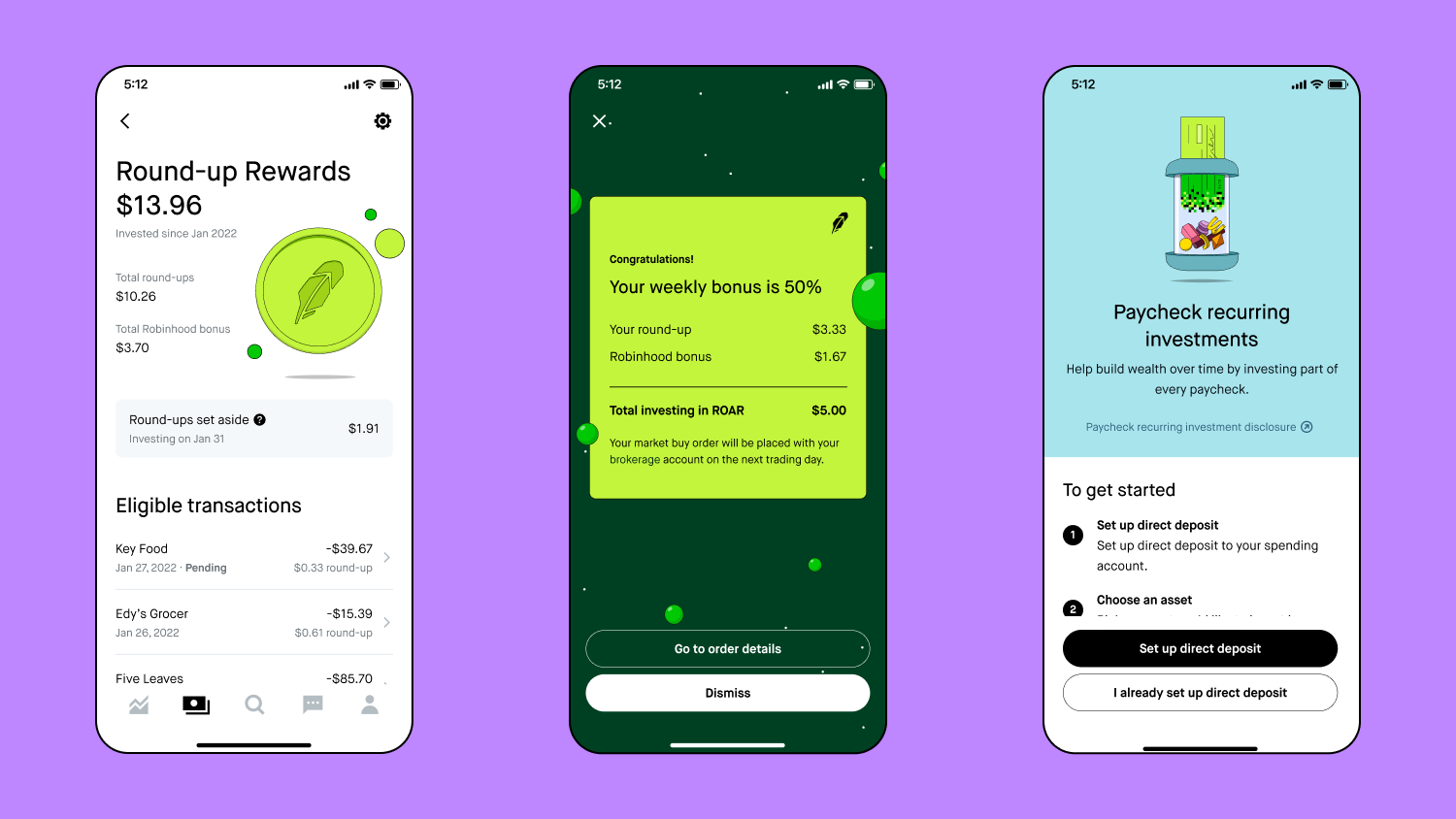 Here's how it works:
Get a weekly bonus on round-ups 
When customers invest in themselves, Robinhood Money will give them a bonus of 10-100% (capped at $10) on their weekly round-ups. As they spend, customers can choose to round-up their change to the nearest dollar and invest it in their choice of assets. The weekly bonus is our way to show our support for our customers' investing goals. 
Instant Savings (coming soon)
With inflation on the rise, and people paying high prices on their everyday needs from gas to groceries, starting this summer, we'll help Cash Card customers beat inflation by giving them savings  when they shop at some of their favorite spots like H&M, Chevron and Chipotle, with many more coming soon.
Get paid early & split your paycheck
Customers can set up their direct deposit and apply to get access to their paycheck up to two days early. They can also use our split your paycheck feature to automatically invest in assets in their brokerage and crypto accounts.
No Hidden Fees
This is spending the Robinhood way —no monthly fees, no subscription fee, no in-network ATM fees, no overdraft fees and no account minimum fees that cut into our customers' investments.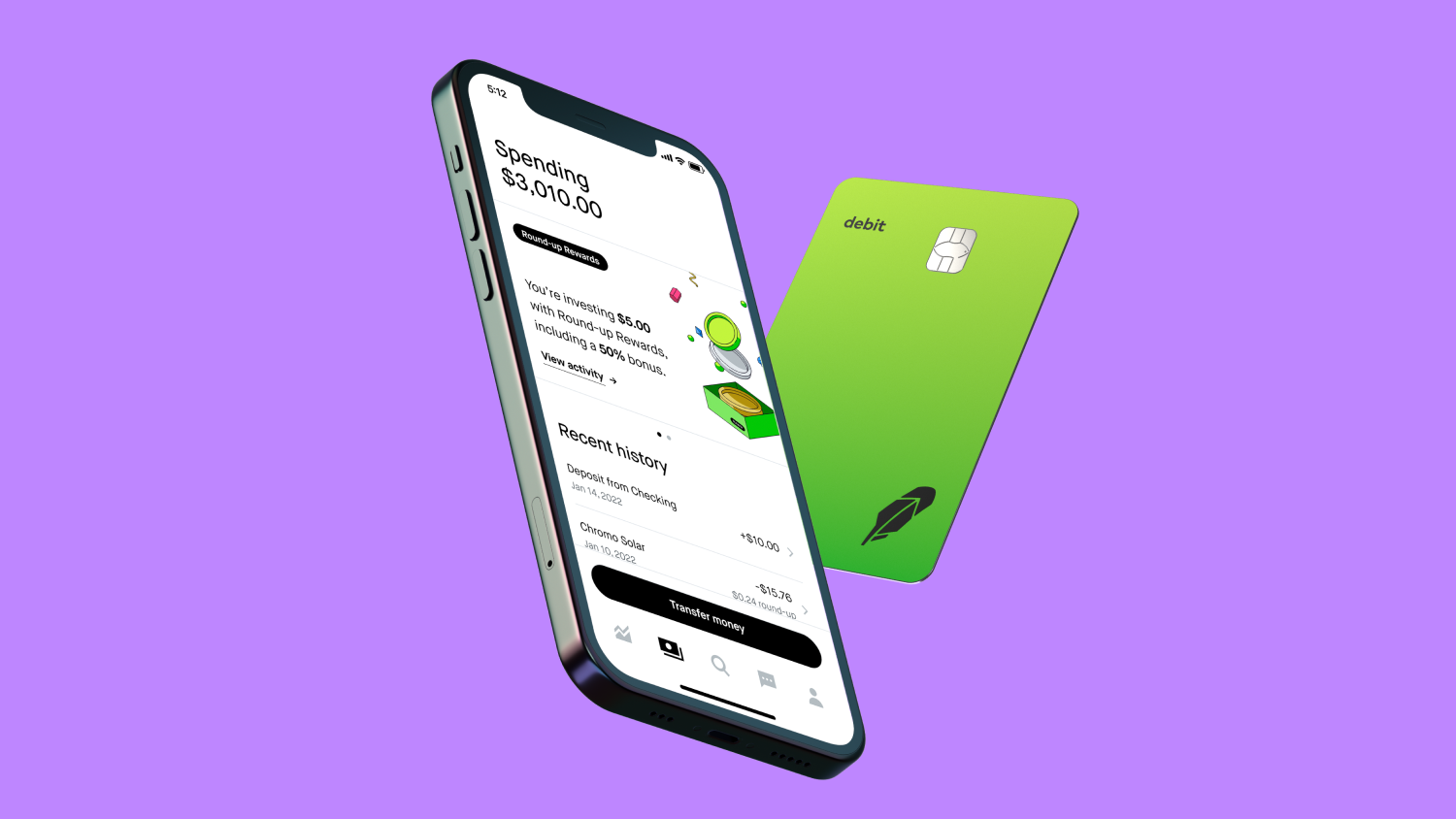 Why are we making our debit card better than the last?
We've seen a new generation change their relationship with money, moving away from credit card debt, cash, and making more digital transactions. A recent survey found that only 17% of Gen Z say a credit card is their preferred payment method, compared with 46% of millennials and 47% of baby boomers. We were there for our customers at the beginning of their investment journey with commission-free trading and fractional shares. With the new Cash Card, we'll be there with them when they spend on their daily needs—from morning coffee to weekend groceries—and help them build their investing habits for their future along the way.
As always, new Cash Card customers will also have access to 24/7 phone support, in-app educational resources, and access to a large selection of assets through Robinhood.
The new Cash Card will replace the existing Cash Management product, where customers' investing and spending cash were all in their brokerage account. Now, customers can sign-up for the Cash Card, and see separate accounts for investing, and spending. 
Effective today, we're retiring sign-ups for the existing Cash Management product, and opening the waitlist to the public including current customers. We're also giving a percentage of existing Cash Management customers access to the new Cash Card starting this week.  
Sign up for Robinhood's New Cash Card waitlist here. To learn more visit our Help Center for more information.

The Robinhood Cash Card is a prepaid card issued by Sutton Bank, Member FDIC, pursuant to a license from Mastercard® International Incorporated. For round-ups and split your paycheck, you authorize Robinhood Money to transfer funds from your spending account to your Robinhood brokerage or crypto account(s). You must have a brokerage account with Robinhood Financial, LLC, or a cryptocurrency account with Robinhood Crypto LLC to participate in these features. RHF, RHY, RHC and RHS are affiliated entities and wholly owned subsidiaries of Robinhood Markets, Inc. RHF, RHY, RHC and RHS are not banks. Brokerage services are offered through Robinhood Financial LLC, ("RHF") a registered broker dealer (member SIPC) and clearing services through Robinhood Securities, LLC, ("RHS") a registered broker dealer (member SIPC). Cryptocurrency services are offered through Robinhood Crypto, LLC ("RHC") (NMLS ID: 1702840). The Robinhood Money spending account is offered through Robinhood Money, LLC ("RHY") (NMLS ID: 1990968), a licensed money transmitter. Products offered by RHF are not FDIC insured and involve risk, including possible loss of principal. Cryptocurrencies held in RHC accounts are not covered by FDIC or SIPC protections and they are not regulated by FINRA. RHY products are not subject to SIPC coverage but funds held in the Robinhood Money spending account and Robinhood Cash Card account may be eligible for FDIC pass-through insurance (see the Robinhood Cash Card Agreement and the Robinhood Spending Account Agreement). Robinhood Money Fee Disclosure.