LGBT History Month: Reflections from Rainbowhood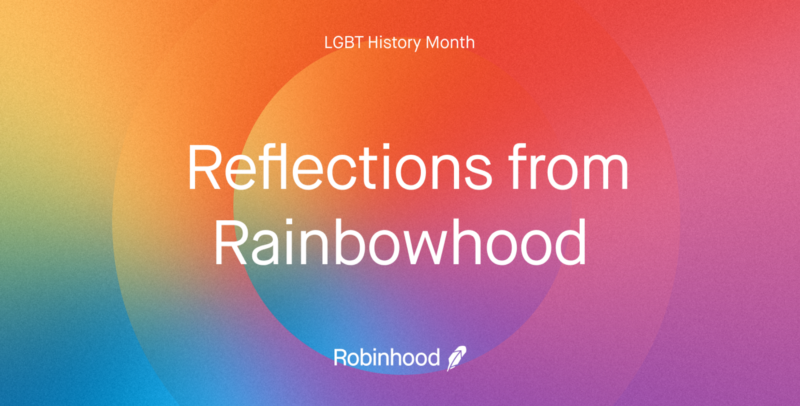 Robinhood was founded on a simple idea: that our financial markets should be accessible to all. With customers at the heart of our decisions, Robinhood is lowering barriers and providing greater access to financial information and investing. Together, we are building products and services that help create a financial system everyone can participate in.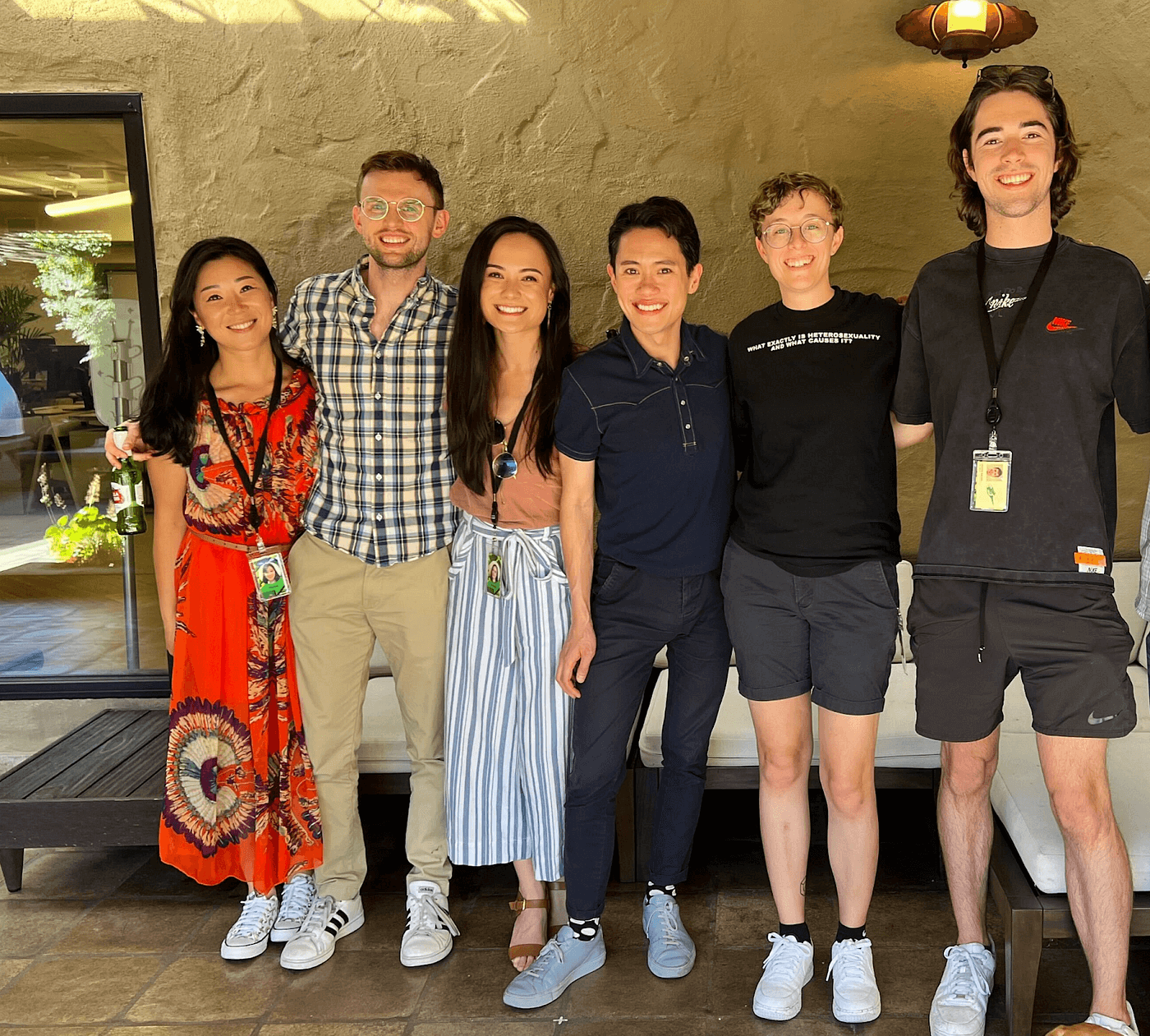 As we kick off LGBT History Month 2022, we're taking time to reflect on the impact our Pride celebrations have had on our Hoodies. For us, it was important to offer a variety of events and celebrations that provide meaningful experiences to connect with our members and allies, while also impacting the community.
From the start, Rainbowhood's mission was to create and foster an inclusive, equal, and supportive environment for our LGBTQIA+ community and its allies. For this reason Rainbowhood wanted to organize events that bring out the authenticity of all our hoodies and create a space where we celebrate every one of us and be proud of who we are.
In this blog, we're sharing some of our learnings and impact from the events we held this year and our perspectives on Pride.
TurnOut Queer Board Matching Program
This was a career development opportunity with TurnOut. TurnOut's Queer Board Accelerator is a 6-week program designed to build skills for high-impact nonprofit board service. Participants not only gain the knowledge and tools necessary to succeed as a nonprofit board member, they also build their network by connecting with aspiring and currently serving board members at nonprofits across the Bay Area.
Looking back on the event: "It was so exciting to meet a group of fantastic leaders representing five organizations that are making a huge difference for LGBTQ+ communities."
Pink House Alchemy Mixology Class
We worked with a queer-friendly business to celebrate Pride over a mixology class — we learned to make the "Dancing Diva". Part of the proceeds of these cocktail kits we purchased will be donated to the Trevor Project.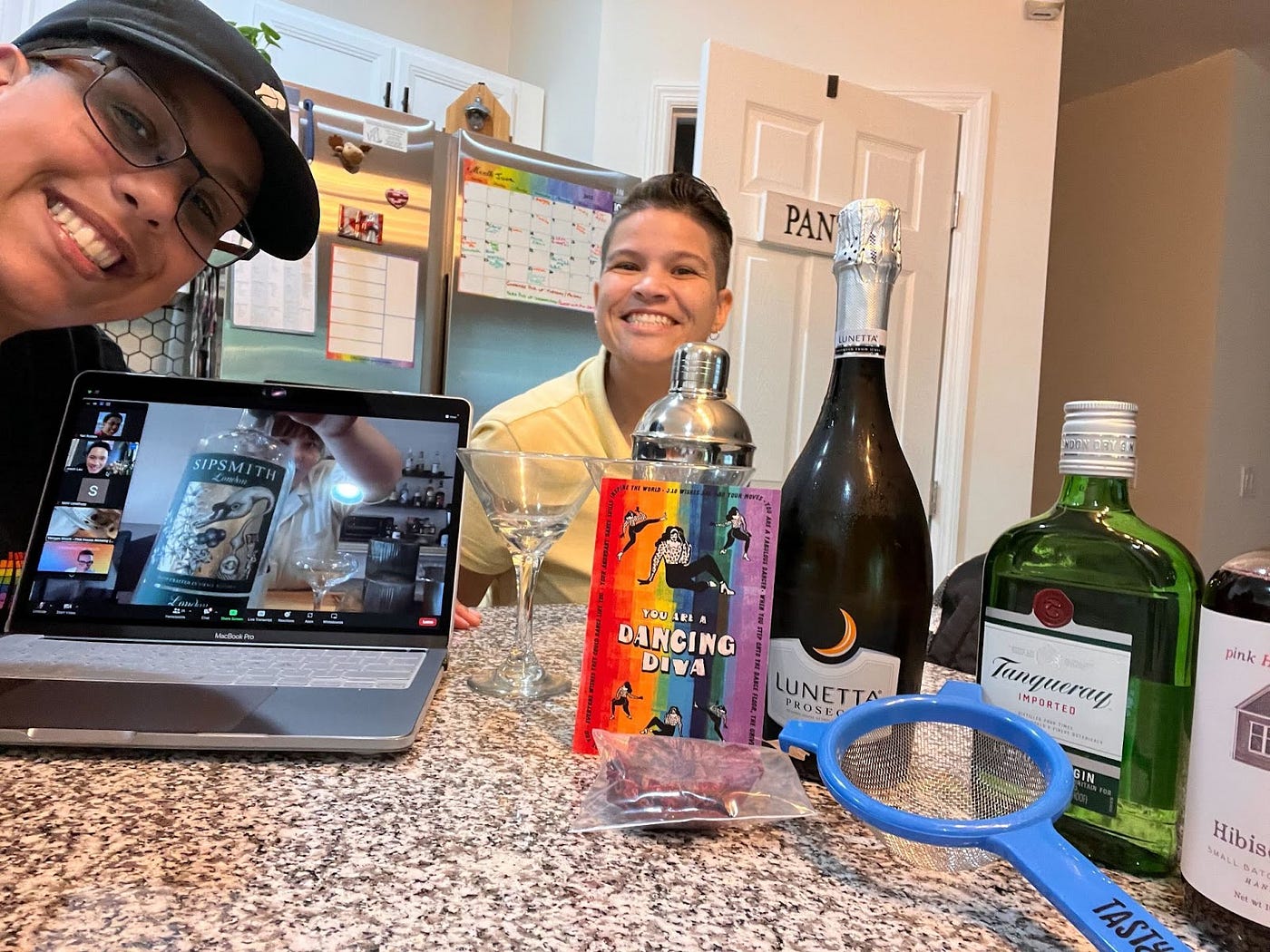 Virtual Drag Bingo
The event had several dozen participants and around 10 Rainbowhood members participating. Attendees who came from Denver's Pride weekend festivities were also eligible to enter a raffle for Rainbowhood swag. The three winners received a Rainbowhood hat. Besides the great vibe by the lake, the food truck, and face painting, there was also a really cool Pride themed balloon arch!
Looking back on the event: "Drag is all about being the most unapologetic version of yourself without fear of others. Being different, being bold, or being weird is more than ok. It's welcomed at Robinhood!"
Denver -Urban Peak volunteer opportunity
Rainbowhood partnered with Robinhood Cares for a volunteer opportunity at Urban Peak — a local nonprofit whose mission is to ignite the potential in youth, including those in the LGBTQ+ community, to exit homelessness and create self-determined, fulfilled lives. We had a total of four participants who cooked and served breakfast that was donated by Robinhood Cares.
Looking back on the event: "The youth at the shelter don't always get a hot meal every day, and we were able to cook and serve pancakes, eggs, bacon, sausage, toast, and provide juice and fresh fruit. It was a big hit — and everyone was so great!
A reminder of what we take for granted and little things can sometimes make the biggest impact."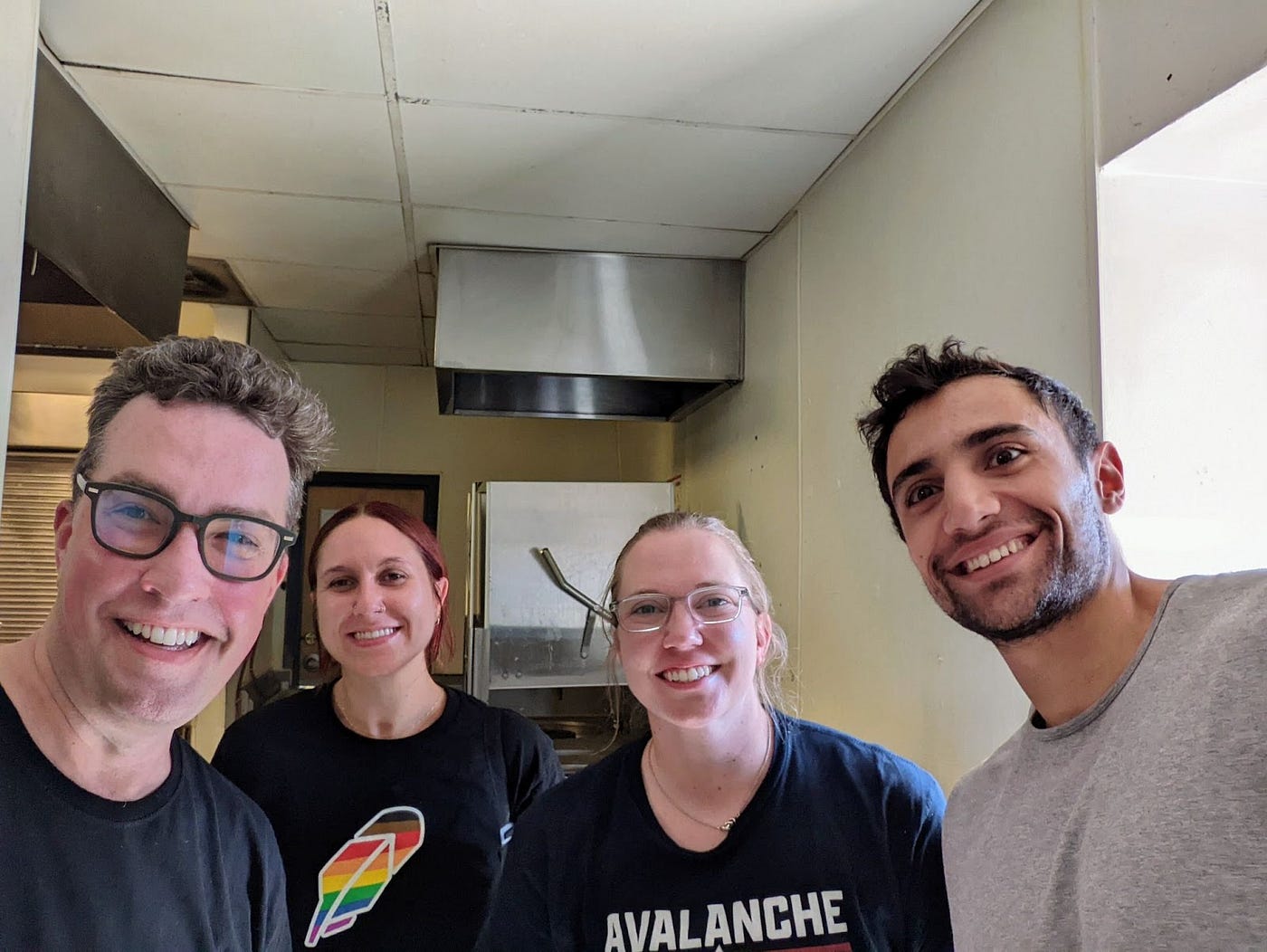 As we look back on our impact on our Rainbowhood community events and the larger scale impact of these events across larger communities, we are glad to be able to share these events with the public. As we observe this LGBT History Month we hope we inspire our readers to look back on the events that have helped shape our larger LGBTQIA+ community and inspire everyone to continue advocating for an inclusive and supportive environment. Upwards and onwards!
We are always looking for more individuals who share our commitment to building a diverse team and creating an inclusive environment as we continue in our journey in democratizing finance for all. Explore our open roles or join our Talent Community — we can't wait to hear from you!
Robinhood and Medium are separate and unique companies and are not responsible for one another's views or services.
© 2022 Robinhood Markets, Inc.